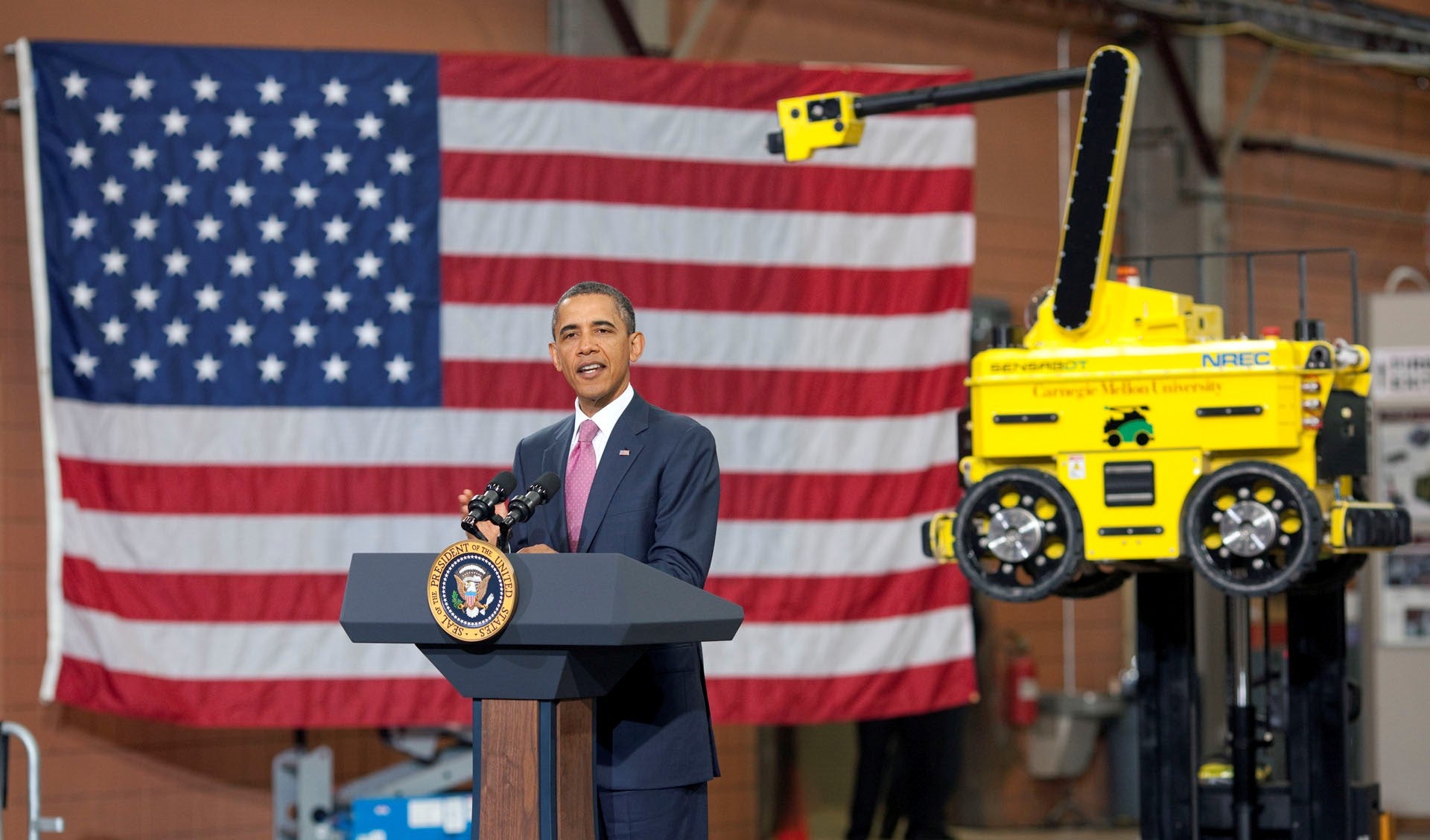 For immediate release: Thursday, Oct. 13, 2016
BOSTON, MA — Dr. Atul Gawande will lead a Presidential Plenary on the future of medicine and health care innovation with President Barack Obama and national leaders at the White House Frontiers Conference in Pittsburgh Thursday. The entire conference will be livestreamed at www.frontiersconference.org and the plenary event will also be carried at whitehouse.gov/live.
The Conference brings together leading thinkers from around the country to focus on building U.S. capacity in science, technology, and innovation, and the new technologies, challenges, and goals that will continue to shape the 21st century and beyond. Hosted by Carnegie Mellon University and the University of Pittsburgh, the Frontiers Conference explores themes featured in the latest issue of Wired Magazine, guest edited by President Obama. The conversations will pivot around the five frontiers of innovation—personal, local, national, global, and interplanetary.
Moderated by Gawande, the Presidential Plenary begins after 3:15 p.m. and will be an open discussion with Obama, Duke University neuroscientist Kafui Dzirasa, patient advocate and cellist Zoë Keating, and scientist and entrepreneur Riccardo Sabatini. Gawande, a surgeon at Brigham and Women's Hospital, professor at the Harvard T.H. Chan School of Public Health, and executive director of Ariadne Labs, will focus on emerging opportunities in neuroscience, quantum physics, data, and health systems science for improving patient care.
"I'm thrilled to be taking part in this important conversation," Gawande said. "This an opportunity to discuss with the president and young innovators where the big opportunities are to transform health and health care through science and to ask hard questions about the barriers the country faces for delivering on them."
In his Wired magazine editorial, President Obama highlights the economic, social, and scientific progress of recent decades. "This kind of progress hasn't happened on its own," he writes. It happened, in part, because "we scienced the heck out of our challenges….That's one reason why I'm so optimistic about the future: the constant churn of scientific progress."
Follow the conversation on Twitter at @Atul_Gawande , @POTUS and #WHFrontiers.
For more information contact:
Deborah O'Neil
Ariadne Labs
305-215-5675
doneil@ariadnelabs.org
Ariadne Labs is a joint innovation center of Brigham and Women's Hospital and the Harvard T.H. Chan School of Public Health. Our mission is to create scalable solutions that produce better health care at the most critical moments in people's lives everywhere. Find us on Twitter @AriadneLabs and Facebook.