Ariadne Labs partners with clinicians in more than 30 countries across the world to integrate the WHO Safe Childbirth Checklist into their health system. Each region is extremely diverse – politically, economically, and socially. It's a diverse group of countries with different political, economical and social environments, all of which impact how health care is delivered for women and infants.
Ariadne Labs offers customized coaching and technical assistance to each region to facilitate implementation success. As each of our partners begin the work, we capture their unique strategies and challenges in order to improve our solutions and share lessons learned with the wider community.
Over the past 2 years, Jolene Moore (University of Aberdeen, UK) implemented the WHO Safe Childbirth Checklist in a referral hospital in Bahir Dar, Ethiopia. She recently sat down with Ariadne Labs Clinical Implementation Specialist Emily George, to talk about her research and experience in Ethiopia.
Can you tell us why you wanted to implement the WHO Safe Childbirth Checklist in Ethiopia?
In 2015, maternal mortality in Ethiopia was 353 per 100,000. This high rate is extremely disheartening because the major causes of maternal death are largely preventable. The country lacks skilled midwives and emergency obstetric care equipment. Traditionally there has been a reluctance to use health facilities in Ethiopia, but with increased education and access to facilities in recent years, there has been a dramatic increase in demand for all health services, including facility-based delivery.
Where did you implement the checklist?
We implemented the checklist in Felege Hiwot Referral Hospital in Bahir Dar. This hospital serves 8 million people from the surrounding area. The large geographical area and mountainous terrain often makes it difficult for people to access care, particularly in emergencies.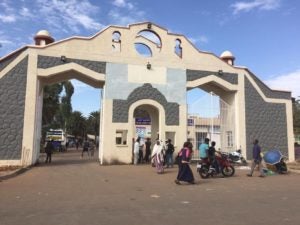 How did you use the checklist in your facility?
The WHO Safe Childbirth Checklist was implemented as part of a larger quality improvement project that included training on resuscitation skills, obstetric emergencies, and neonatal resuscitation. The project was supported locally by hospital management, senior obstetric and midwifery staff, and externally by UK team members.
First, we completed a baseline assessment to assess the completion rate of the essential childbirth practices by healthcare staff at every birth. After this, feedback was provided to hospital management, senior staff and the project team. We then trained all team members on how to use the checklist. Each mother received a checklist upon admission attached to her chart, which was completed by the providers. After a two-week trial period, staff was asked to provide feedback via informal interviews. All suggestions were taken into consideration in developing a modified checklist. The final version of the checklist was then incorporated into daily practice with cascade training to users.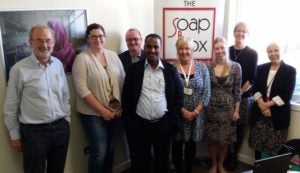 We conducted evaluation through audit of checklist use and key practices at four months and one year to assess the impact of the checklist, and undertook staff questionnaires and interviews to assess acceptability and sustainability.
Overall, practices related to managing clinical conditions were already very good. The largest improvements following checklist implementation were in practices based around hygiene (hand hygiene and clean towel and sterile blade use) and discharge counselling. The checklist was initially adopted in around one third of births and use increased steadily over the year up to 77% of cases. All staff reported they found the checklist useful and three quarters found it 'easy' or 'very easy' to use.
What were some challenges you faced during this intervention?
The biggest challenges to checklist completion were the high patient flow, coupled with staff turnover and staffing issues at times. Initially there were some concerns that the checklist could be seen as additional workload although with training, reassurance and time staff became comfortable using the checklist and it became incorporated into practice. Our biggest challenge to sustainability has been ensuring supplies of the checklist and we identified a lead midwife to take charge of ensuring copies were made available when supply running low.
What advice would you have for others who are thinking about implementing the checklist?
Enthusiasm and involvement from local management and leaders helps to facilitate implementation.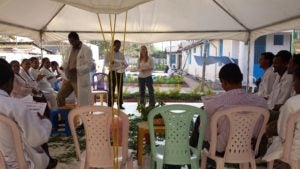 Implementation may require repeat or continued training and reassurance to ensure familiarity with the checklist and local modifications may be required to adapt the checklist to suit the local setting. We felt it was important to keep the checklist simple, locally suited, readily available, and easy to complete to maintain enthusiasm.