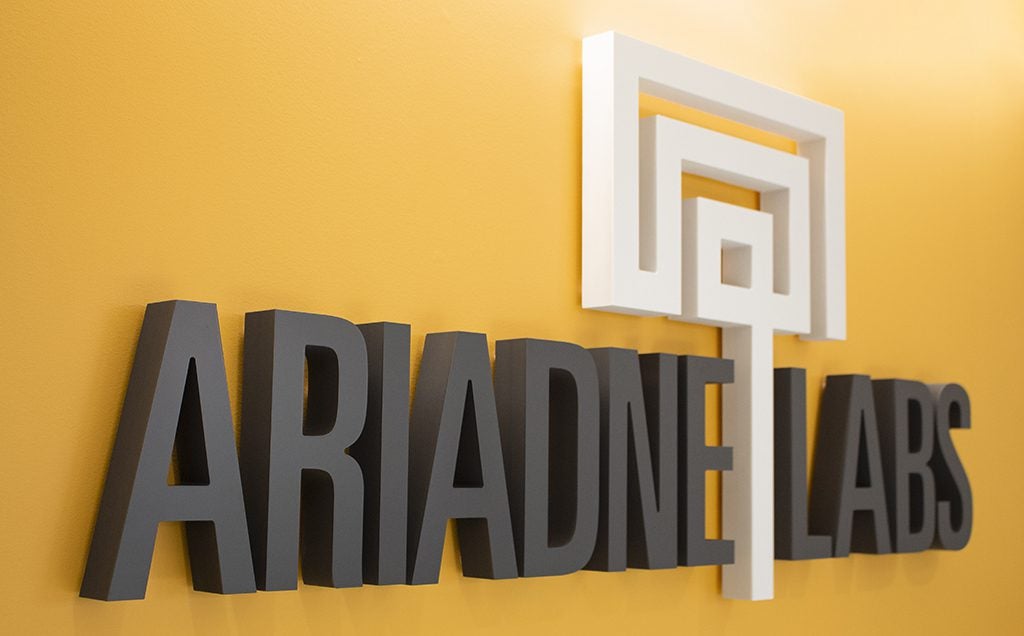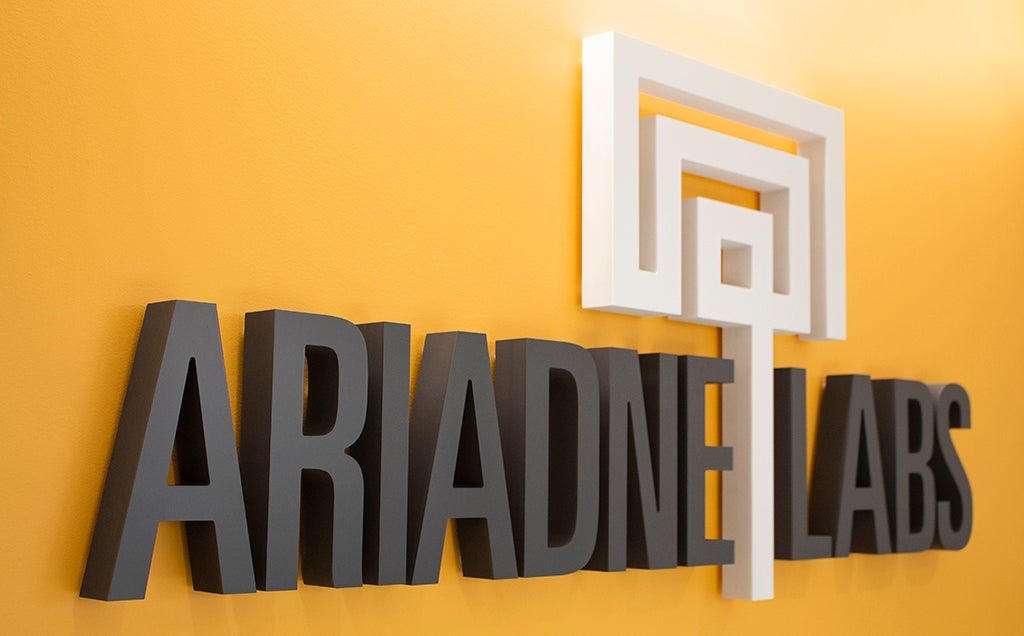 Ariadne Labs is a joint center for health systems innovation at Brigham and Women's Hospital and Harvard T.H. Chan School of Public Health. We develop simple, scalable solutions that dramatically improve the delivery of health care at critical moments to save lives and reduce suffering.
Our vision is for health systems to deliver the best possible care for every patient, everywhere, every time. Our programs and projects are at varying stages of development, from prototyping to wide-scale dissemination around the world. Through our unique methodology — the Ariadne Labs Arc — we design, test, and implement solutions.
Our mission and principles
Our mission is to save lives and reduce suffering by creating scalable solutions that improve health care delivery at the most critical moments for people everywhere.
We serve as stewards of our resources, our work, and our mission.
We respect our community, each other, and ourselves.
We focus on continual improvement, in pursuit of excellence.
We are committed to a collaborative, interdisciplinary approach to our work.
We value meaningful diversity and inclusion in our work and the Ariadne Labs community.
Who we are
We're a team of 110+ physicians, nurses, researchers, data scientists, implementation specialists, program managers and operations professionals, and 150+ associate faculty and affiliate members from across the Harvard system and beyond.
How we do our work

Our work is rooted in rigorous scientific methodology and best practices for implementation. We rely on evidence, front-line experience, and previous work to design our solutions, and we ensure that our programs can be effectively adapted and implemented across thousands of health care facilities and diverse cultures around the world.

Our work follows the Ariadne Labs Arc, an innovation pathway that produces transformative, globally scalable solutions to some of health care's biggest problems. The Arc represents a process of continual learning and collaboration. As our solutions pass through the three stages of the Arc – Design, Test, and Spread – we collaborate with partners worldwide, iterate as new knowledge is discovered, and refine our approaches. Our Platform Teams bring specialized knowledge and multidisciplinary expertise to every project at each stage of the Arc.
Our areas of work
At Ariadne, we seek to transform health care from birth to end-of-life, and at the critical moments in between.
We focus our work on what we call the Know-Do gap — areas where we can translate evidence on what should be done into better practice using human-centered design, rigorous testing, and implementation strategies.
Our work falls into four key areas:

Learn more about our areas of work