Across countries with very different health systems, families, health providers, policymakers and other stakeholders all want health care that is accessible, comprehensive, timely and focused on the needs of the patient. That is the promise of high-quality primary health care, and many countries around the world are pursuing this vision.
This past spring, representatives from eight countries gathered in Accra, Ghana to share their strategies in building stronger primary health care systems. It was the second gathering of the Joint Learning Network People-Centered Integrated Care Collaborative, sponsored by Ariadne Labs and Qualis Health and hosted by the National Health Insurance Authority of Ghana. Participants came from Ghana, Indonesia, Malaysia, Mongolia, Morocco, South Korea, Sudan, and Vietnam.
We captured the four-day workshop in images.
Check out the photos below to learn more about the workshop.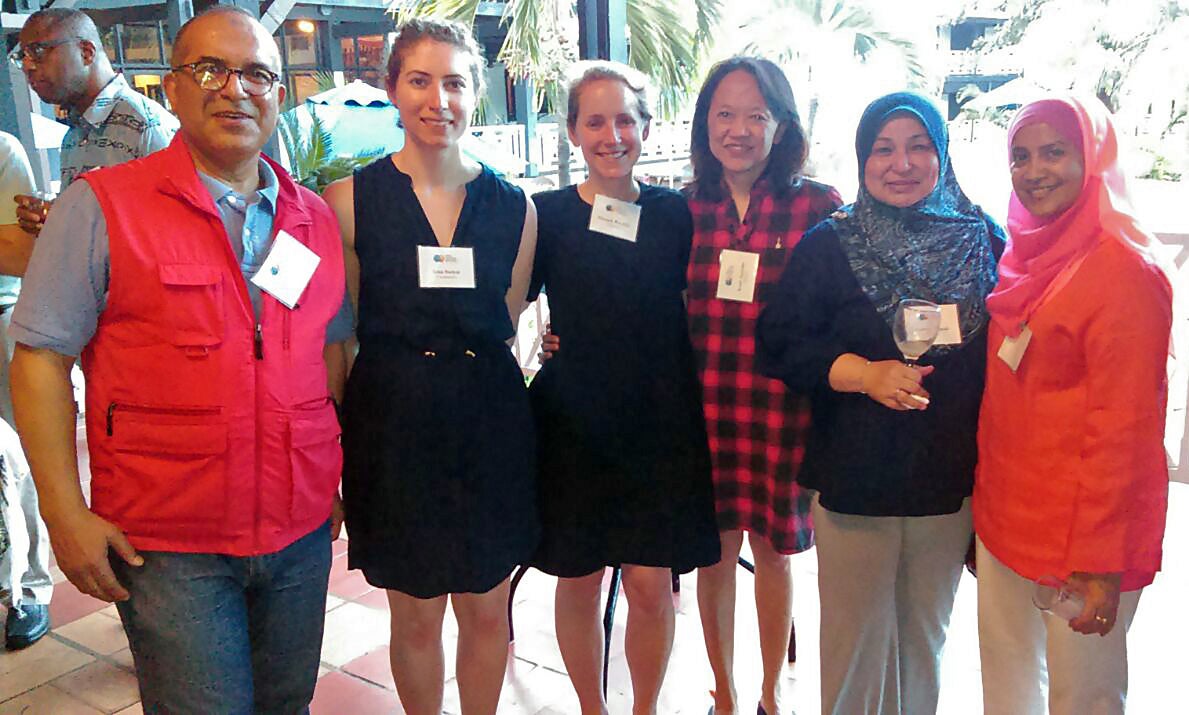 The goal of the workshop was to start creating a tool that helps countries ensure primary health care services are both high in quality and accessible to everyone in the country. The tool will serve as a guide for countries on how to increase knowledge of and resources for models of people-centered integrated care. The collaborative identified two prioritized topics around which to build the tool: empanelment and multidisciplinary teams. Dr. Hassan Semlali (of Morocco), Lina Stolyar (Ariadne), Hannah Ratcliffe (Ariadne), Dr. Sondi Sararaks (Malaysia), Dr. Fatanah Ismail (Malaysia), and Dr. Nik Mazlina (Malaysia) relaxed at the welcome reception after the first day of the workshop.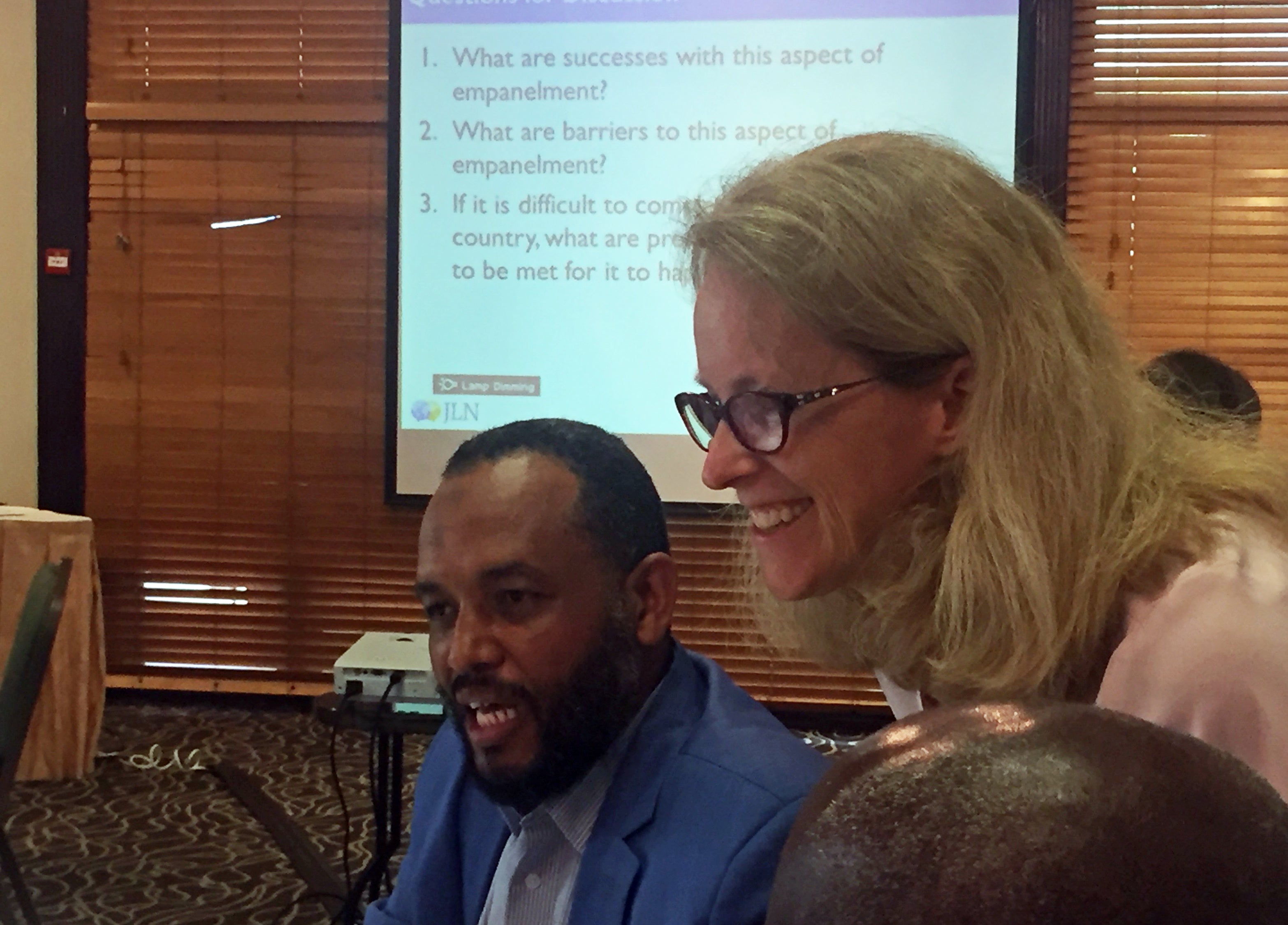 Empanelment is an iterative process to identify and assign people to facilities, care teams or providers who can proactively deliver coordinated, quality healthcare. They  become responsible for knowing the needs of the people in their care. This means that empanelment doesn't just stop at assigning people to a provider. It also includes actively reviewing and updating data about the population, ensuring providers have an accurate picture of the needs. The workshop focused on refining and revising this definition of empanelment. Pictured here, Trudy Bearden of Qualis Health and Dr. Heitham Awadalla (Sudan) discuss empanelment.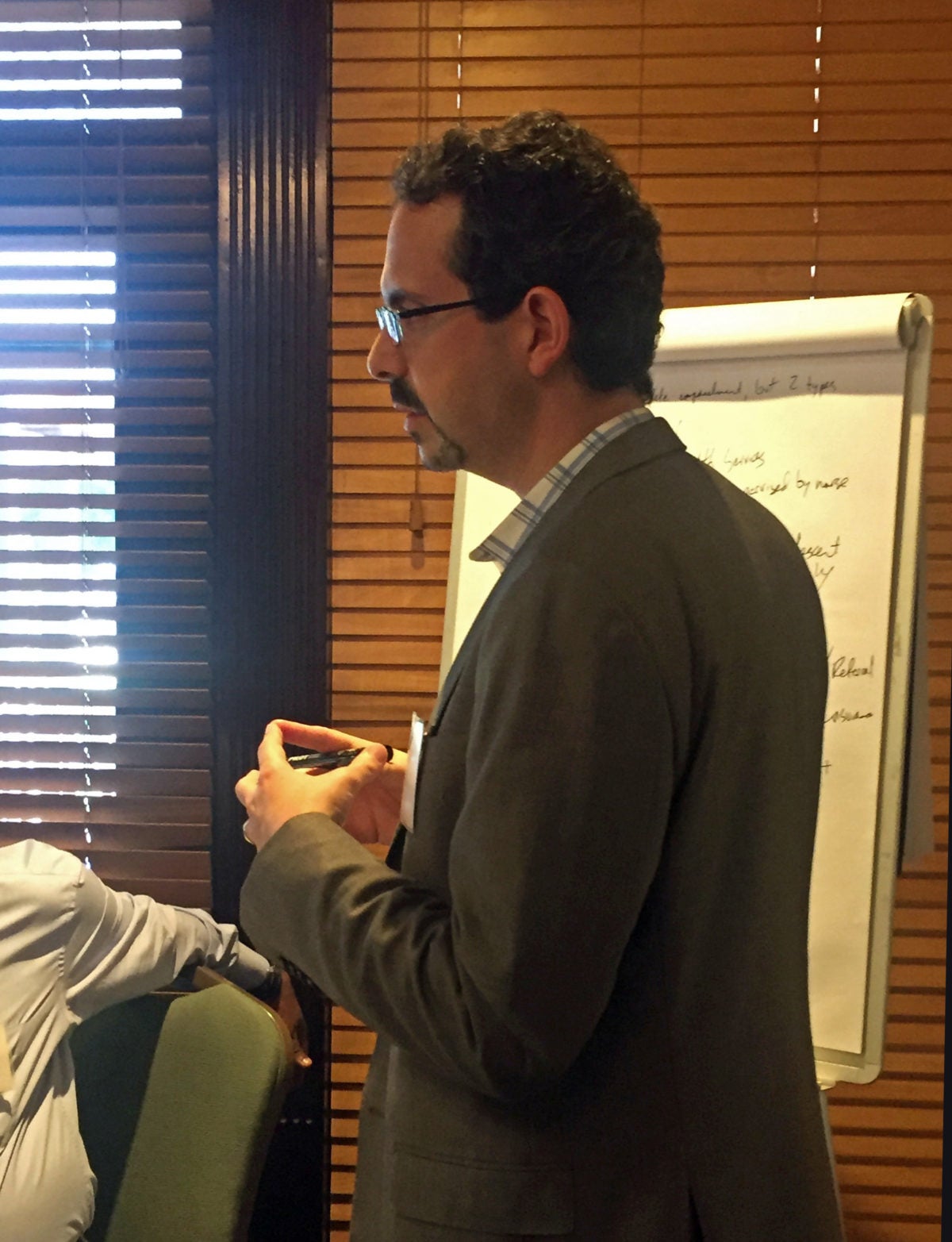 Ariadne Labs Primary Health Care Director Dr. Asaf Bitton facilitated a session on successes and challenges with implementing empanelment in each participating country. While it can take a lot of time and resources, Malaysia used an enrollment process that helped identify target populations for empanelment, which rose from 23 percent to 60 percent over one year as a result. Indonesia, Ghana and Sudan also utilize door-to-door strategies for enrollment. Participants from Indonesia, a country made up of nearly 17,000 islands and 300 million people, explained how geography can present a challenge to empaneling patients and providing accessible care. They discussed ways to promote a population-based approach despite geographic barriers.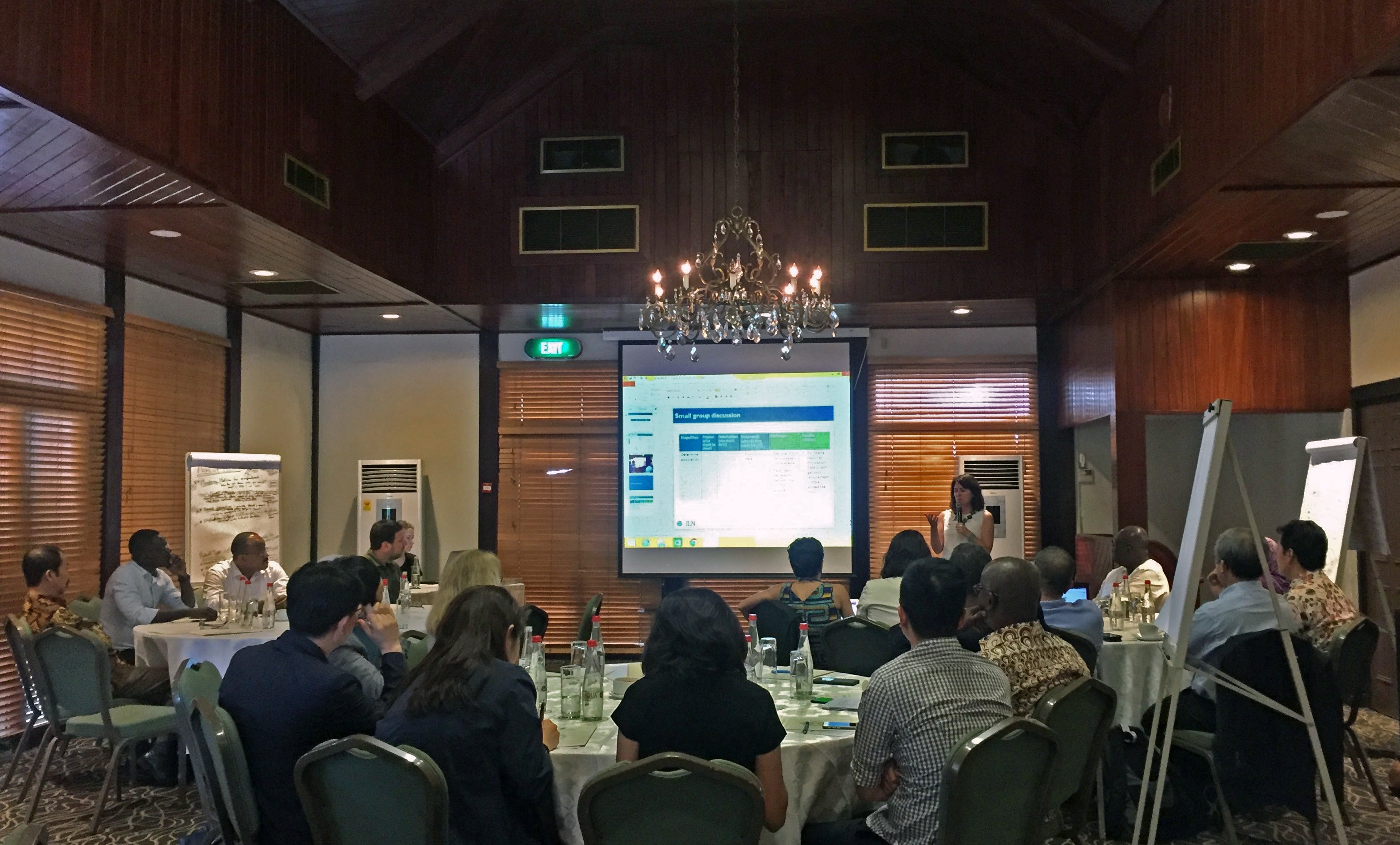 Caren Althauser from the Joint Learning Data Foundations Collaborative joined the workshop to discuss how data can support empanelment. By identifying the stakeholders in health care delivery, like individuals/families and providers, systems can then identify the different data needs for each stakeholder and how to best collect, use and share that data.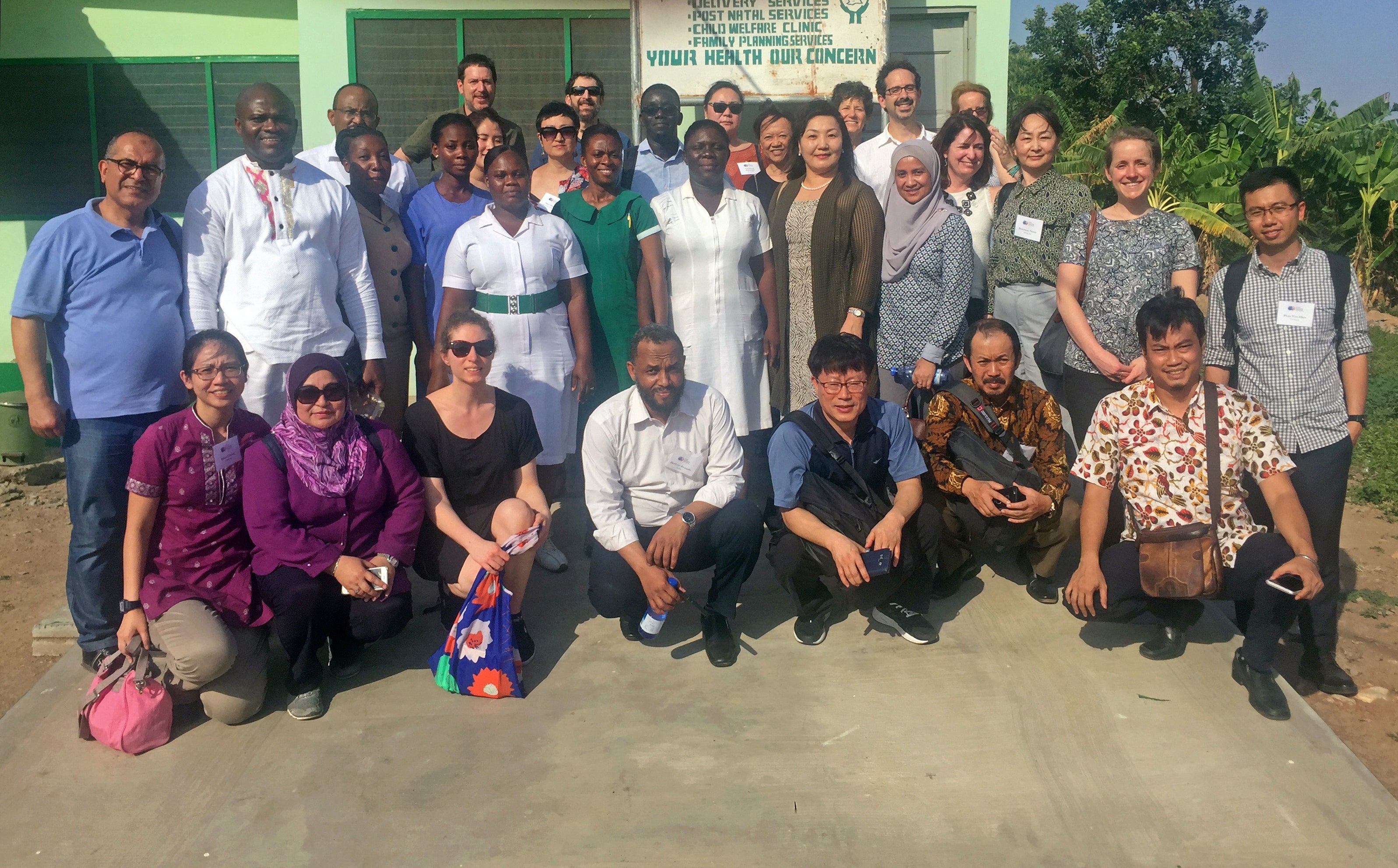 The second topic area discussed during the workshop was multidisciplinary teams, the role they play in primary health care and how they enhance the ability for a system to provide quality care for populations. Well-trained teams made up of a mix of doctors, nurses and other professionals are able to provide better care that covers the vast majority of health needs. The workshop participants visited Ayikuma Community-Based Health and Planning Services (CHPS) compound based in the Shai Osudoku region of Accra (pictured), the Shai Osudoku District Hospital and the district health directorate office. CHPS compounds help to bring primary health care closer to communities and to incorporate community priorities into population outreach and public health activities. The goal of these site visits was to learn more about the successes of the Ghanaian health system and to ask questions about how empanelment and multidisciplinary teams have been used in the country.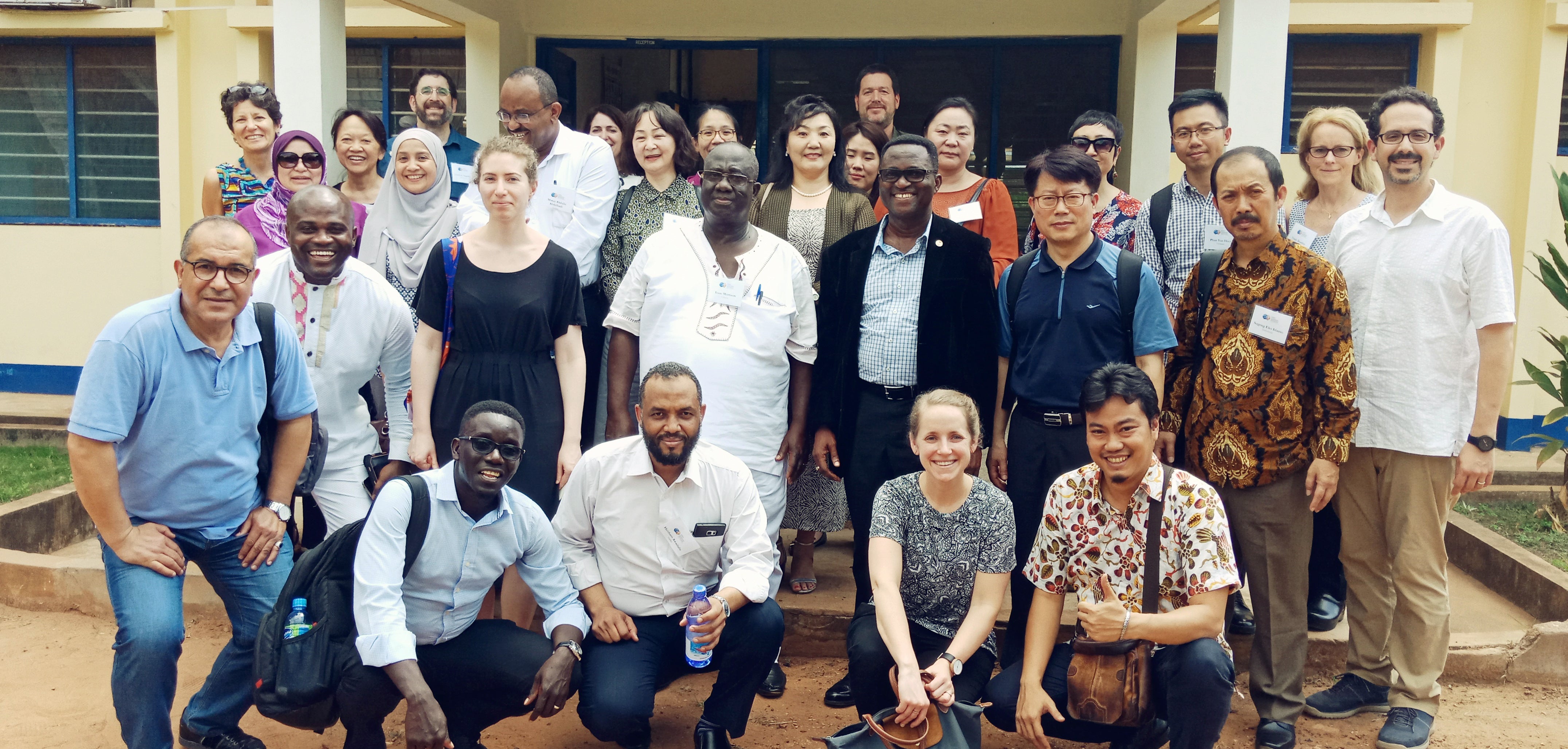 The group poses in front of the entrance of the Shai Osudoku District Hospital. This hospital has done impressive work around increasing access to care for its population and reducing maternal morbidity and mortality. It also has a well-regarded data measurement and quality improvement program.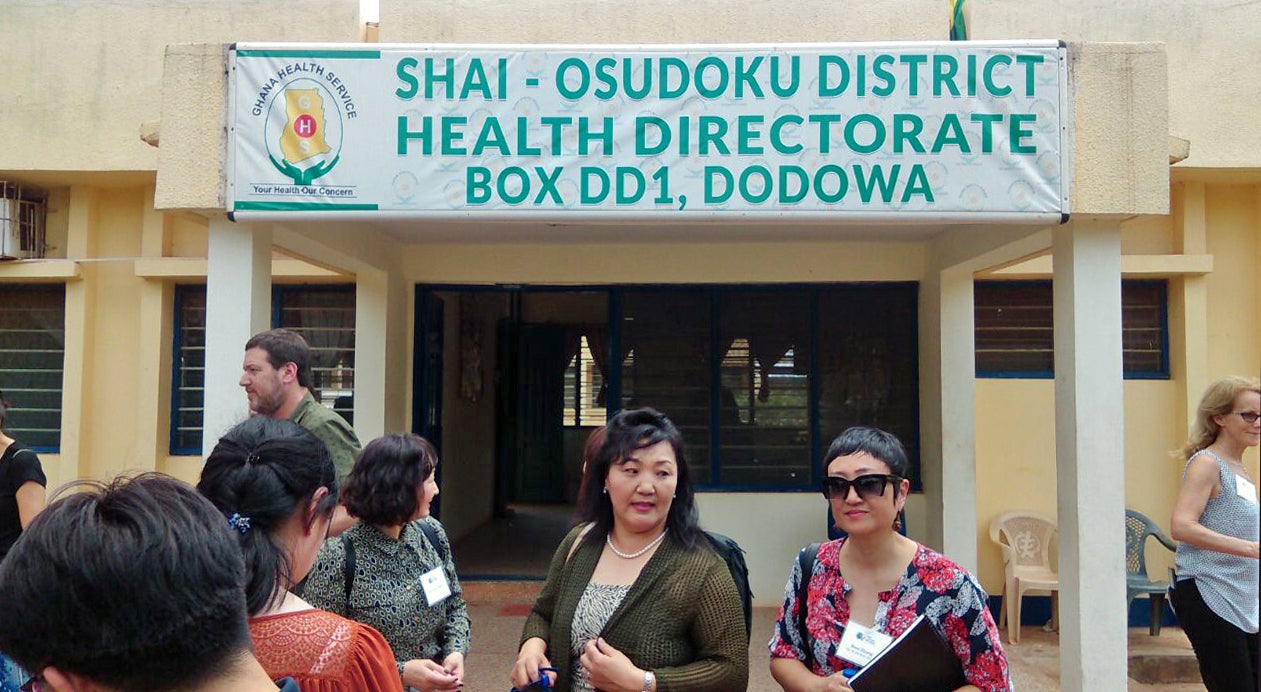 The participants arrive for their visit to the district health directorate office. The directorate keeps meticulous statistics on performance and quality.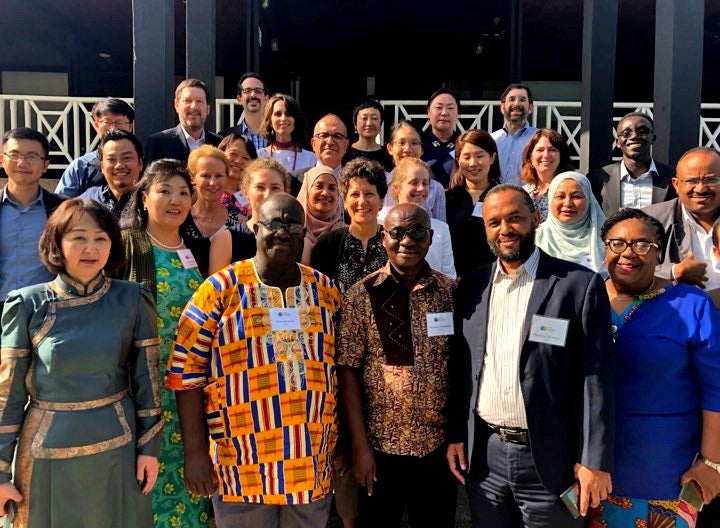 The Joint Learning Network meeting brought together 31 participants from eight countries representing academic institutions, government agencies, private sector and international organizations working in primary health care.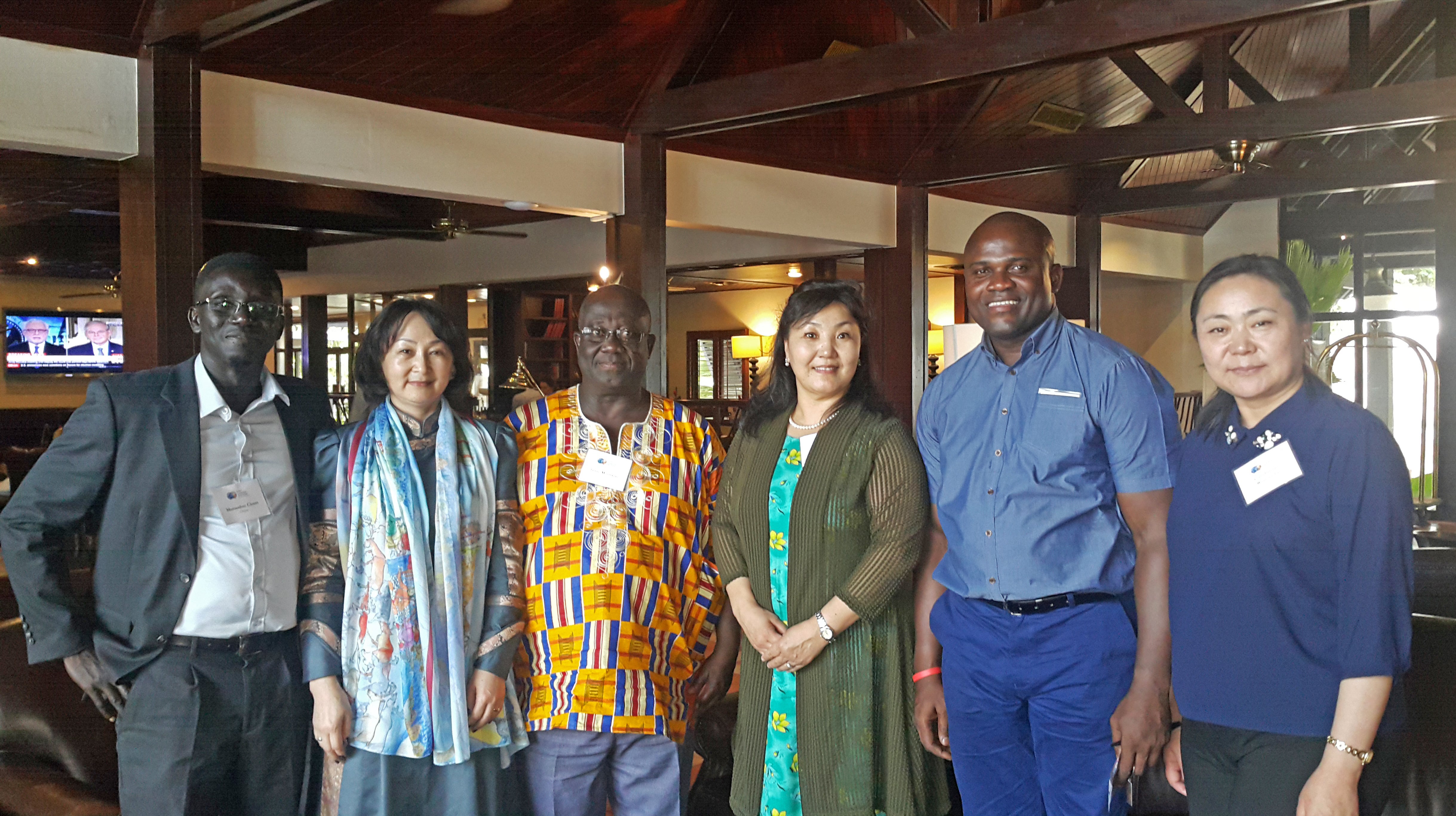 Dr. Momodou Cham (Ghana), Dr. Bolormaa Norov (Mongolia), Dr. Isaac Morrison (Ghana), Dr. Jargalsaikhan Badarch (Mongolia), Mr. Leonard Anaman (Ghana) and Dr. Gandiimaa Riimaadai (Mongolia) at the Labadi Beach Hotel on the last day of the workshop. The collaborative will meet again in November 2018 to continue developing and refining the empanelment tool.
–By Margaret Ben-Or