To help increase public confidence and reassure people who are feeling uncertain about the COVID-19 vaccine, Ariadne Labs created the COVID-19 Vaccine Confidence Toolkit. These tools support health care providers and teams when having conversations with patients who express concern or have questions about being vaccinated.
---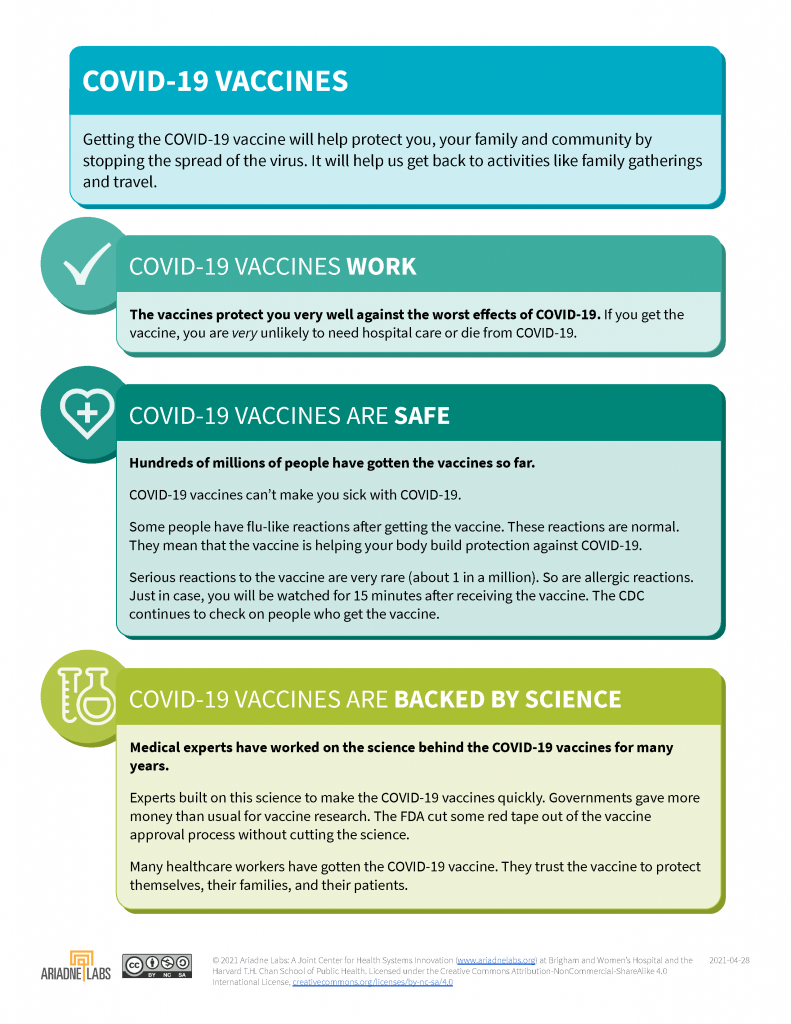 For Patients
Getting the COVID-19 vaccine will help protect you, your family and community by stopping the spread of the virus. It will help us get back to activities like family gatherings and travel.
Download the COVID-19 Vaccine Handout to learn about the safety of the vaccines.
---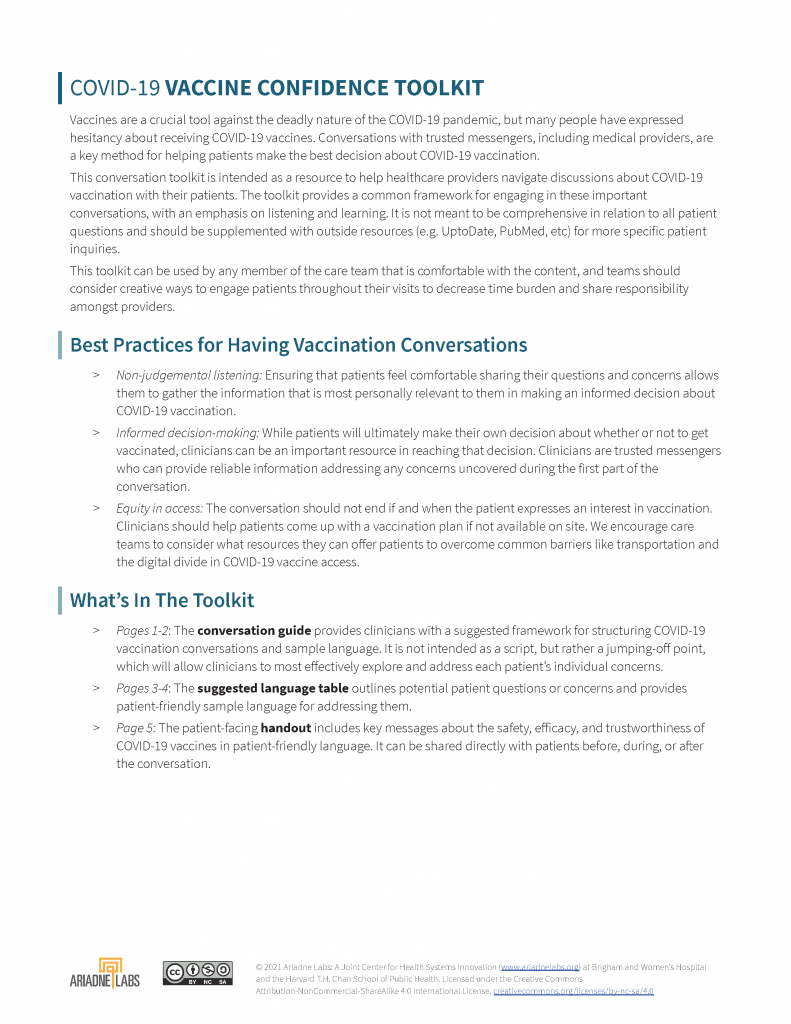 For Health Care Providers & Teams
Download the COVID-19 Vaccine Confidence Toolkit, which contains:
Best practices for having vaccination conversations
A step-by-step COVID-19 Vaccine Conversation Guide
Suggested language for responding to patient questions
A patient-oriented COVID-19 Vaccine Handout that addresses the most common concerns about the vaccine
External Resources for Providers
Communication Tips and Tricks
General Facts and Statistics
Equity and Access