A publication from leading experts in U.S. primary care issues a dire warning: primary care is in crisis. The paper, published in NEJM Catalyst and co-authored by Ariadne Labs Executive Director Asaf Bitton, MD, MPH, shares findings from the largest national survey of primary care clinicians conducted during the COVID-19 pandemic. The findings highlight the many barriers clinicians are facing in delivering equitable, high-quality patient care and what steps need to be taken now to stabilize and sustain primary care.
"The data from this survey make clear that primary care clinicians are in critical need of support at all levels," said Bitton. "Primary care is the foundation of our health care systems. The measures outlined in this paper are needed to strengthen primary care before it's too late."
From March 2020 – March 2022, the Larry A. Green Center for the Advancement of Primary Health Care for the Public Good led a survey administered monthly to more than 8,000 primary care clinicians throughout the U.S. to better understand their concerns about the state of primary care. The survey included both quantitative and open-ended questions. With more than 32,000 responses, it provides a detailed picture of the obstacles frontline clinicians are facing. 
Results showed that clinicians are being challenged at every level of the health system, from the individual and practice level to issues at the organizational and even national level. Clinicians consistently cited severe staffing shortages, financial strain, difficulty in sustaining telehealth and keeping care accessible to all, and mental exhaustion among the top concerns.
The paper's authors wrote, "Our respondents outlined a clear choice: either provide rapid investments in supporting and strengthening primary care, or give it up. We would argue that primary care is like oxygen in that you only start to notice it in its absence."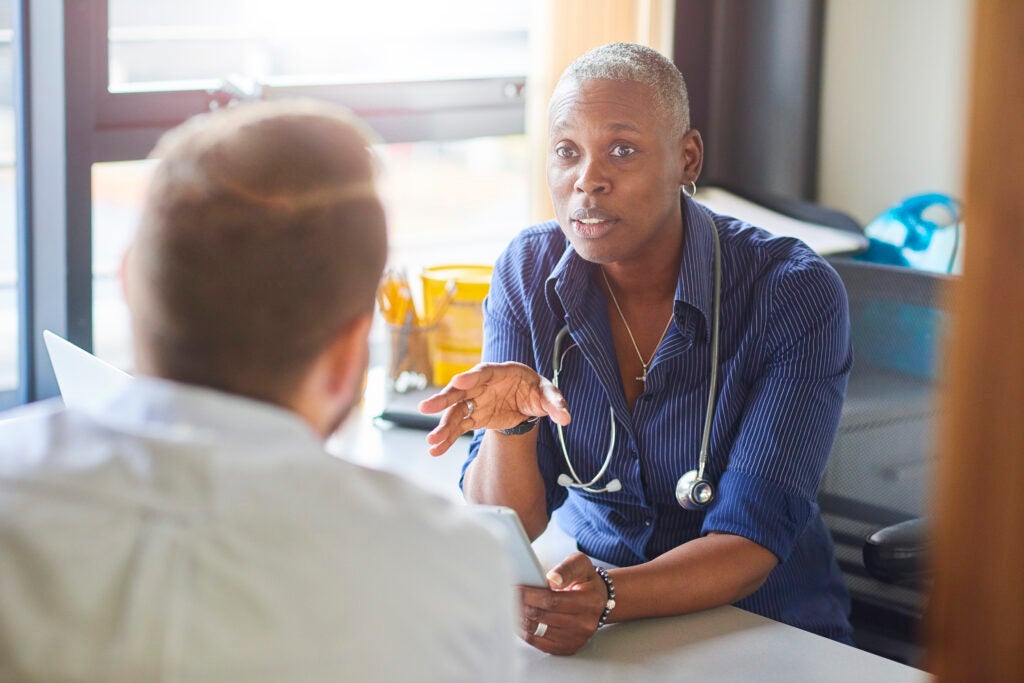 The publication reaffirms a 2021 report from the National Academies of Sciences, Engineering, and Medicine (NASEM), which detailed the weakening of primary care infrastructure, worsened by the strains of the pandemic, and called for measures to support high-quality primary care in the U.S.
The authors analyzed the survey data to inform development of three emergency measures that must be taken to immediately stabilize primary care, along with a series of urgent reforms to continue to strengthen and support primary care as the foundation of a high-quality health care system. Many of these recommendations reiterate and support the objectives of the 2021 NASEM report.

Emergency Reforms
Establish a Federal Emergency Primary Care Support Fund to support primary care practices in need of financial support to recover from pandemic revenue losses. This support is critical for maintaining access to care in rural and underserved areas.
Address the Mental Health Crisis for Patients and Primary Care Clinicians through financial support for primary care behavioral health programs for patients and confidential, on-demand mental health care for clinicians. 
Maintain Pandemic-Era Solutions That Improved Access to Care, including parity in payment for telehealth visits and population-based payments. 
Urgent Reforms
Urgent reforms, or those that should be undertaken in the next six to twelve months to sustain the system, include improvements to lessen burnout and make clinicians' work lives more sustainable, regulatory and policy changes, a renewed focus on inter-professional teams, and an articulated vision for primary care to support its role as the foundation of our health care system. The authors call out the need to codify lessons from COVID-19 in order to identify opportunities to better engage and protect primary care during future public health emergencies. Finally, the authors call for financial incentives to encourage medical students to choose careers in primary care to create a stronger primary care pipeline, and for renewed efforts to identify and address structural health inequities.
Primary care clinicians and systems are in crisis. By identifying concrete, data-driven steps for improvement, the authors hope to stabilize and sustain primary care.