In the midst of today's always changing health landscape, Better Evidence seeks to improve health care delivery, support strong health systems, and promote equitable access to health information and services. We study what works by leveraging existing data and conducting new research. We share lessons learned through educational teaching tools, journal articles, and outreach. We create data-driven resources that support health officials with the tools and evidence they need to inform public health decisions. We listen and adapt to the needs of health workers on the ground so they can anticipate, respond, and plan for what's next.
The COVID-19 pandemic has highlighted the importance of robust and adaptive health systems. Leaders need to plan and upgrade their strategies regularly so care can be delivered quickly, scaled, and adjusted as supply and demand shifts over time. During the pandemic, we have supported health officials and decision makers by creating tools to help them allocate, distribute, verify, and generate demand for vaccines. The team collaborated with the Center for Global Development to build an interactive web tool to generate predictions on the COVID-19 portfolio in real-time and co-developed the Vaccine Allocation Planner with Surgo Ventures to visualize equitable vaccine delivery. We built a Vaccine Equity Planner with Google and Boston Children's Hospital to identify "vaccine deserts," places where people have little or no convenient access to vaccination, and potential new vaccination sites to address the gaps. We update the tool regularly with new data as vaccination guidelines change. The team also served on the CONVINCE (COVID-19 New Vaccine Information, Communication, and Engagement) coalition, building the communication and demand generation infrastructure to increase global vaccine confidence, inform media, and connect stakeholders around the globe.
The Global Health Delivery Intensive (GHDI) at the Harvard T.H. Chan School of Public Health (HSPH) program teaches mid-career professionals how to effectively design and manage programs that improve health care delivery and outcomes. Offered every July, the program systematizes the study of health care delivery and stimulates collaboration among educators, researchers, stakeholders, and implementers. Participants become part of a cadre of health professionals trained to deliver value-based health care within their own contexts. 
The Cases in Global Health Delivery allow readers to stand in the shoes of some of public health's most trusted leaders. They capture real-life scenarios and allow students to explore how stakeholders made decisions, used public health principles, and implemented programs so they are prepared to apply lessons to their own contexts. The 45+ free, Harvard Business School-style teaching cases each have an accompanying teaching note to support undergraduate- or graduate-level courses and executive education and are used in universities around the world to train the next generation of leaders.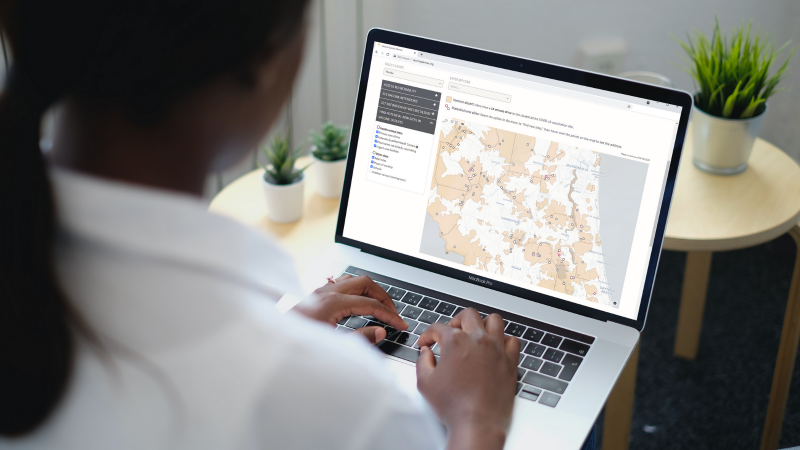 FEATURED
The tool identifies "vaccine deserts," where people have little or no convenient access to vaccination and potential new vaccination sites to address the gaps and support equitable access.
SEE ALL RESOURCES