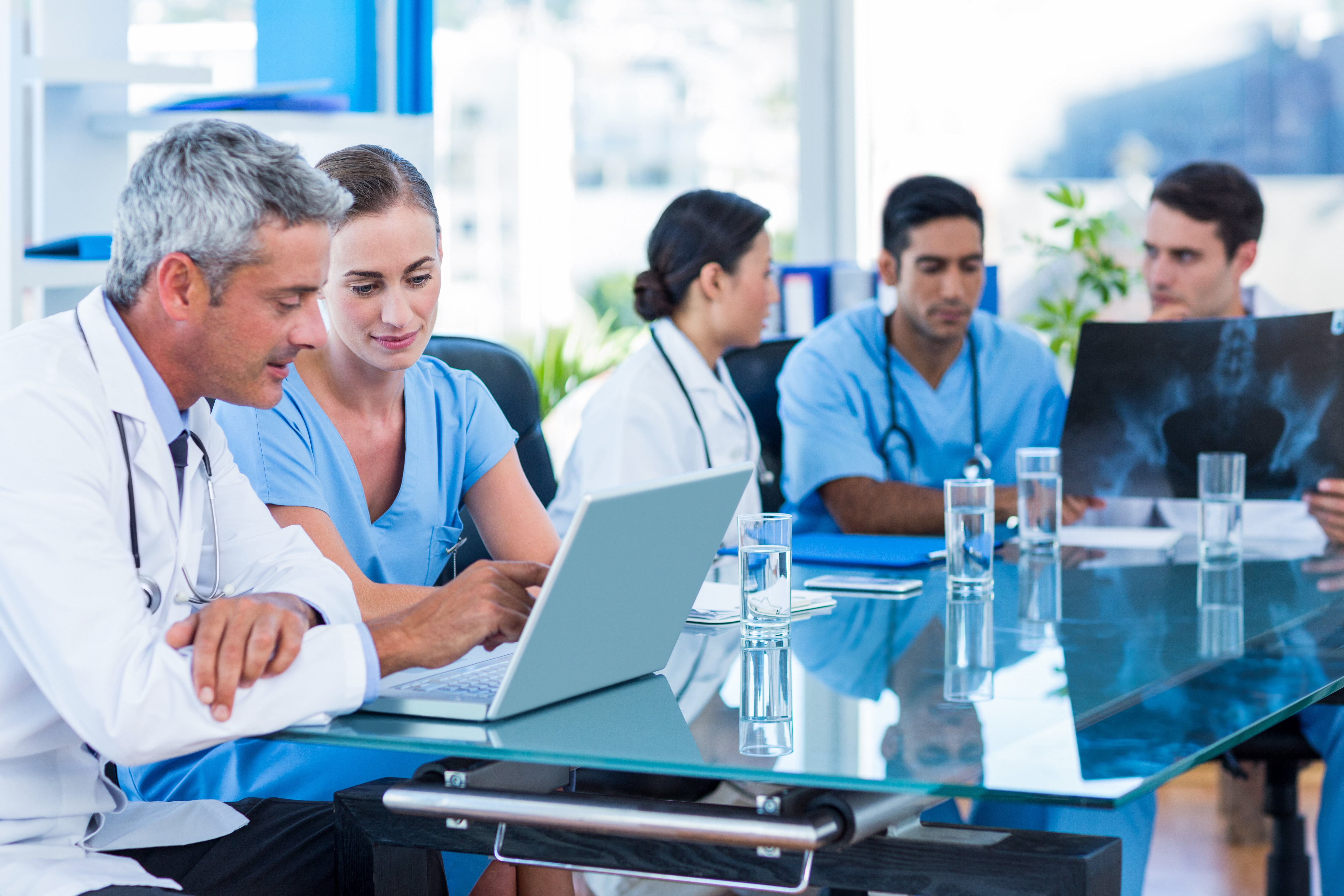 When emergencies arise in the operating room, surgical teams need to act quickly and effectively to make sure no harm comes to the patient. The Ariadne Labs Operating Room (OR) Crisis Checklists guide surgical teams through essential lifesaving practices for the most common OR emergencies. Now, Ariadne Labs is launching a new online toolkit designed to make implementation and training for emergency checklists accessible, easy and successful.
The Emergency Checklist Implementation Toolkit will debut at this year's annual meeting of the American Society of Anesthesiologists at the Boston Convention and Exhibition Center, October 21 – 25. Anesthesiologists are one of the key stakeholders in OR emergency management.
"There is growing evidence that crisis checklists and emergency manuals help teams improve crisis management, but simply downloading a checklist and posting it in an OR is not enough," said Dr. Alex Hannenberg, an anesthesiologist, co-leader of the project and associate faculty with the Safe Surgery Program at Ariadne Labs." Using emergency checklists successfully requires an investment of time and effort into implementation and training."
The new toolkit is informed by lessons learned from a two-year study of checklist implementation by clinical teams around the country. The study was supported by the Agency for Healthcare Research and Quality (AHRQ) and done in collaboration with the Stanford Anesthesia Cognitive Aid Group and the Emergency Manual Implementation Collaborative (EMIC), a nationwide group of representatives from hospitals devoted to bringing emergency tools and cognitive aids into the OR. To start, the project team solicited information from industries that have made emergency manuals and checklists a cornerstone of their work. They brought together experts from aviation, nuclear power and wildfire management, who all rely heavily on emergency manuals during crises, to learn about their experience introducing and using checklists.
Next they studied how the early adopters of emergency checklists in health care have successfully introduced these tools in their settings. They surveyed nearly 2,000 clinicians who have downloaded the Ariadne OR Crisis Checklists or Stanford's Emergency Manual: Cognitive Aids for Perioperative Critical Events. They learned what different systems and institutions did to implement the tools and what barriers and facilitators they encountered. From there, they held in-depth interviews with 40 of the survey participants to dive more deeply into their implementation efforts and better understand the necessary components for success.
"What we learned is that there is no one right pathway," explained Dr. Bill Berry, a cardiac surgeon and associate director of Ariadne Labs, who co-leads the project with Hannenberg.
For example, an anesthesiologist at an ambulatory surgery center found the checklists online, saw their benefit and quickly began using them. This is different from the steps needed for full adoption at a large academic medical center with different infrastructure and staffing.
"It was clear that we had to create a tool that would be helpful in a wide range of settings, knowing some people would have a relatively simple process to implement the tool while others might have a more complicated process and need more guidance," Berry said.
The result was a list of implementation tactics that can be adapted for different settings:
Identify a clinical champion

Get buy-in from clinical and administrative leadership and the frontline clinical staff

Create a multidisciplinary team

Select, customize and test the checklists

Train staff

Start using the checklists

Monitor use

Spread the use of the checklists beyond the OR
The Ariadne Labs team pulled together the important lessons learned and resources for implementation, then worked with the design firm Complex Stories to create an online toolkit. The result is a dynamic website that allows users to review all of the recommended steps for implementation and select the ones they need. The Toolkit provides the added benefit of real-time updates as new resources become available. Moving forward, Ariadne Labs will look to further leverage technology and platforms to drive broader and easier adoption of our solutions.
The Toolkit includes videos, tutorials, customizable templates for checklist adaptations and links to simulation apps. Because emergencies in the OR are rare, the best way to become familiar and comfortable with the tools is through practice. Research has demonstrated that when clinicians practice with the tools, they are more likely to actually use the tools when an emergency arises.
The Toolkit encourages use of simulation center exercises to familiarize the surgical team with use of the checklists, gain buy-in and improve team performance. The Toolkit also suggests low-tech alternatives, like emergency drills.
"While simulation centers are extremely helpful for training, they are not the only way to practice what to do in an emergency," Hannenberg said. "Regardless of the setting, emergency drills can be used to help surgical teams practice what to do in a crisis situation. Many centers have some experience with drills, such as mock codes, for specific events such as cardiac arrest, malignant hyperthermia or OR fires. Integrating checklists into such exercises powerfully demonstrates their value in optimizing team performance."
Hannenberg and EMIC participants will provide a low-tech training demonstration at this year's annual meeting of the American Society of Anesthesiologists. Dr. Atul Gawande, Ariadne Labs' executive director, will give the keynote address on system innovation in surgical and anesthesia care. The Ariadne Labs team will be on hand throughout the event at Booth #2847 to talk about the Emergency Checklist Implementation Toolkit, the EMIC work and the Safe Surgery Program.
"Our mission is to create scalable health-care solutions that deliver better care at the most critical moments in people's lives. Surgery is one of these moments and closing the gap in management of critical events brings us one step closer to our patient safety goals." Berry said.
Learn more about the Crisis Checklists and the Toolkit at this year ASA Conference:
Monday, October 23
3:30 – 5:30 p.m.: EMIC Open Forum, Session SPE28
Room 254AB
Tuesday, October 24
10:30 – 11 a.mm – OR Crisis Checklist Masterclass
Lifebox Booth
Wednesday, October 25
9 – 11 a.m. – Low-Tech Simulated Emergency Drills Made Easy, Session 509
Room 153 ABC
This project was supported by grant number R18HS024235 from the Agency for Healthcare Research and Quality. The content is solely the responsibility of the authors and does not necessarily represent the official views of the Agency for Healthcare Research and Quality