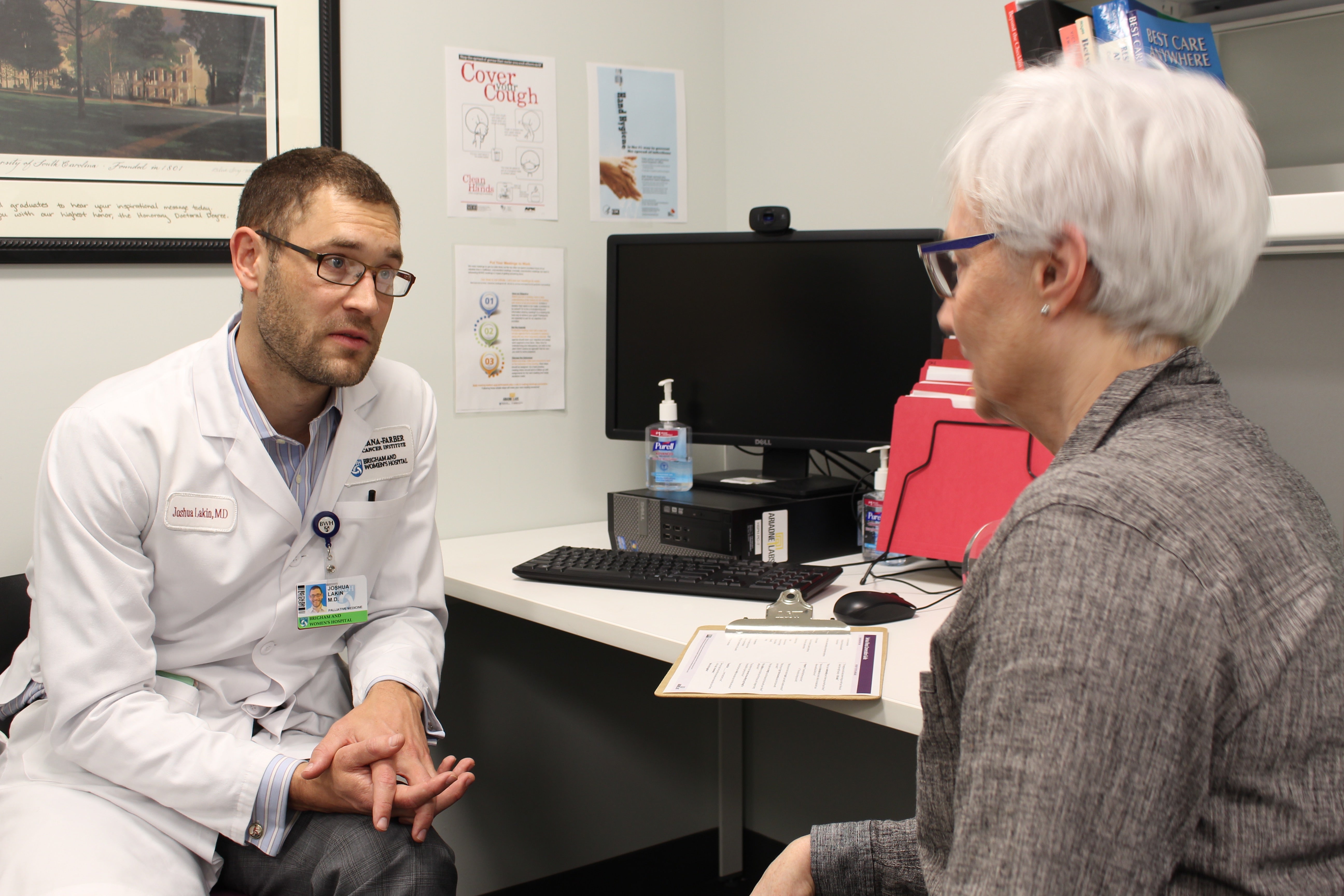 Primary care clinicians can be well suited to have conversations with seriously ill patients about their goals and values because they are trusted, long-term caregivers. Patients often see multiple clinicians throughout the course of treatment for a serious illness, so the primary care clinicians plays a key role in ensuring patient's care aligns with patient values. However, many barriers prevent this from occurring.
In a new narrative review published in July in the Journal of the American Medical Association Internal Medicine, researchers at Ariadne Labs, Dana-Farber Cancer Institute, and Brigham and Women's Hospital identify the barriers primary care clinicians face and offer insights on how they can be overcome. The most common barriers include time, clinician uncertainty about whether they should have the conversation or leave it to a specialist, how to select which patients should have the conversation, inadequate documentation systems, and minimal incentives to have the conversation.
"The gap between what we do and what we know we should be doing in serious illness communication is a complex and systemic issue in primary care," said lead author Dr. Josh Lakin, an Ariadne Labs researcher and Dana-Farber Cancer Institute palliative care specialist. "This study provides a broader consideration of the role of primary care teams and clinicians in improving our system's efforts at serious illness communication. It seems that it will take more than just clinician training and motivation, but instead systematic attention to issues such as patient selection, making these conversations part of daily workflows, documentation, and follow up."
To overcome these barriers, the study concludes that primary care clinicians require, among other things, patient selection tools, systems for conducting and revisiting conversations, accessible documentation, and incentives for measurement, feedback, and continuous improvement.
This study emerges from the Serious Illness Care Program at Ariadne Labs which focuses on ensuring patients with a serious illness are having more, better, and earlier conversations with their clinicians about their goals and values. A study is currently ongoing to evaluate whether an intervention designed to improve the frequency, timing, and quality of conversations will better the patient experience, reduce costs and improve the work life of clinicians.
"My hope is to see widespread improvement in communication among patients, families, and their primary care clinicians as part of the effort to improve the care of patients with serious illness,"  Lakin said.
Study co-authors include Susan Block, MD; J. Andrew Billings, MD; Luca Koritsanszky, MPH; Rebecca Cunningham, MD; Lisa Wichmann, RN, MS, ACM, NC-BC; Doreen Harvey, BSN, RN, CCM, NC-BC; Jan Lamey, MS; and Rachelle Bernacki, MD, MS.
–By Emily Sokol