Better Evidence at Ariadne Labs is partnering with the COVID-19 Health Literacy Project to promote evidence on the novel coronavirus in 35+ languages. Better Evidence is proud to reach over 32,000 health care professionals in 150+ countries.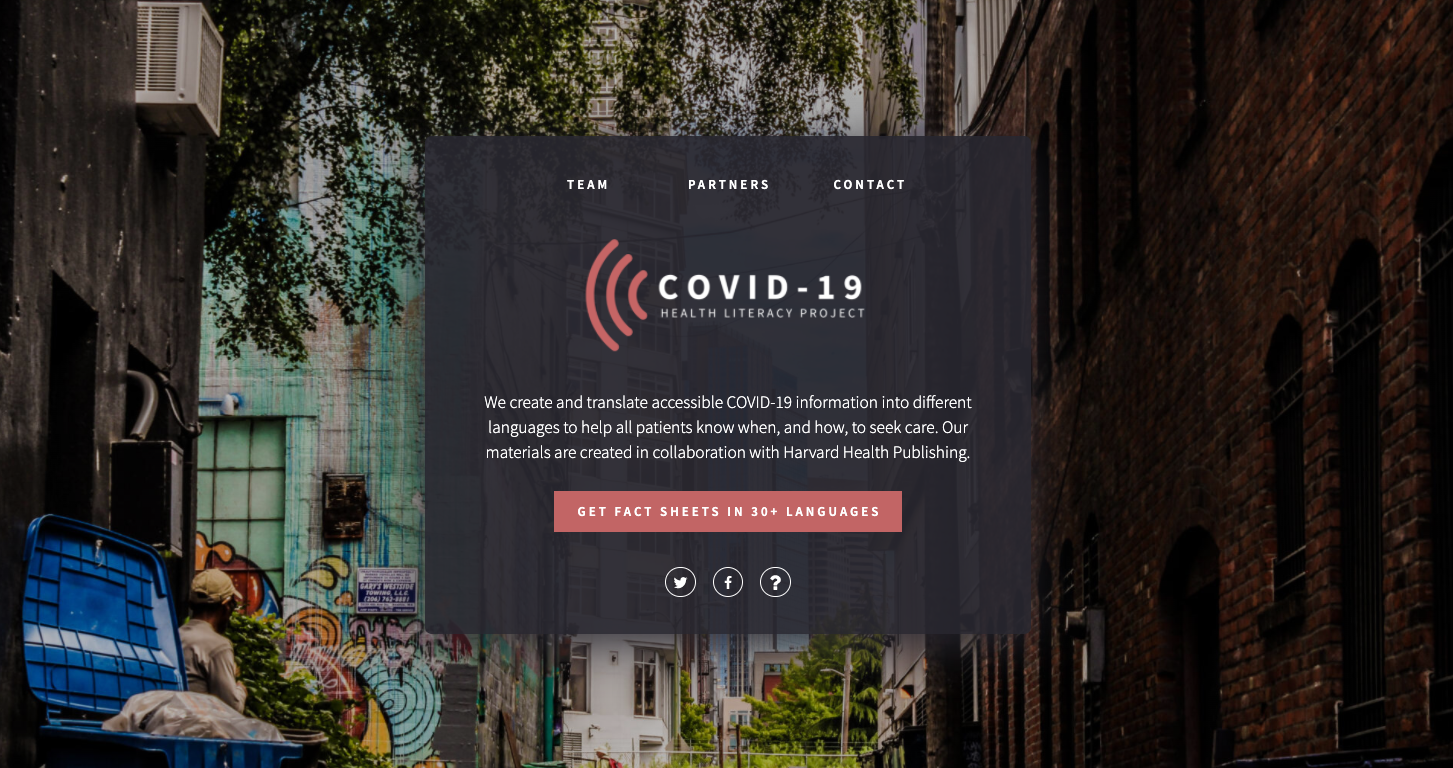 In an effort to help vulnerable communities, the COVID-19 Health Literacy Project set out to create and translate accessible COVID-19 information into different languages. Physicians and faculty members at Harvard Medical School vet all materials, which are created in collaboration with Harvard Health Publishing. 
The project currently publishes COVID-19 evidence and information in 35 languages.