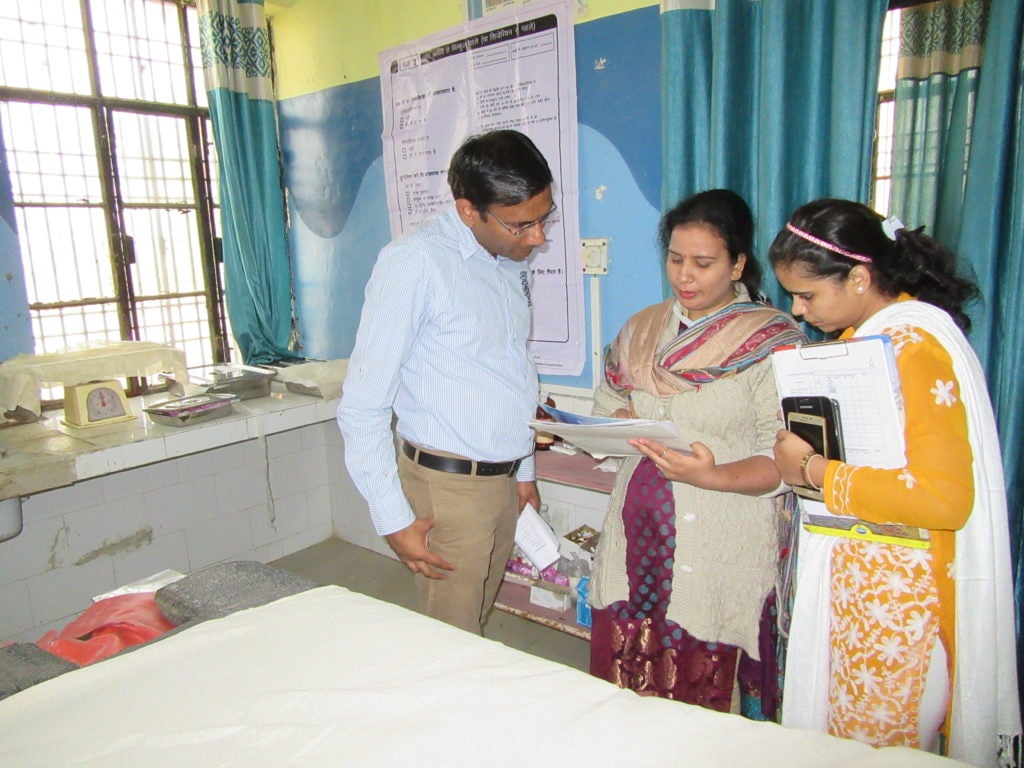 The Ariadne Labs childbirth teams will share latest innovations in childbirth care in Brazil this month at the world's largest gathering of ob-gyns
The Ariadne Labs childbirth teams will join a record 8,000 participants from 109 countries at XXII FIGO World Congress 2018, the largest gathering of obstetricians and gynecologists globally.
The 22nd International Federation of Gynecology and Obstetrics Conference will be in Rio de Janeiro Oct. 14-19.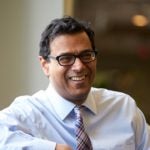 Ariadne Labs Executive Director Dr. Atul Gawande will deliver a plenary address at FIGO 2018, "Checklists: Evidence from the Frontline on Saving Lives and Improving Care." Maternal health experts and Ariadne Labs researchers will lead the team's efforts at the conference: Dr. Katherine Semrau, epidemiologist and director of the BetterBirth program, and Dr. Neel Shah, obstetrician-gynecologist who leads the Deliver Decisions Initiative.
The BetterBirth team will share the extensive findings from new analyses of the BetterBirth study in India, one of the largest ever conducted on quality and health outcomes in childbirth. The new data offers unprecedented insight into the gaps and breakdowns that contribute to poor health outcomes for women and newborns. "We're excited to be sharing our research at FIGO," said Semrau. "We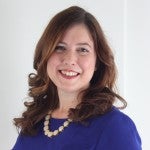 believe our findings can inform new strategies through all levels of the health system to improve quality of care globally."
The Delivery Decisions team will showcase its Team Birth Project, which is testing team huddles and structured communication as a way to improve safety and empower women's voices in childbirth. "Women have goals in childbirth other than emerging unscathed. We need to design processes of care that ensure every person has access to care that is safe, supportive, and empowering," said Shah.
Below, see a breakout of presentations by Ariadne Labs researchers.The teams will feature their research and tools at an Ariadne Labs booth. To stay engaged at the conference, follow us on Twitter (@AriadneLabs) and use the hashtags #FIGO2018 and #EveryWomanMatters.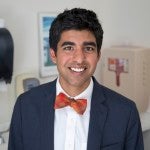 Monday, Oct. 15:
"

Too Much Too Soon, Too Little Too Late,

" side session at 4 – 5 p.m. GMT-3 in Room 202A with speakers Neel Shah and Katherine Semrau. Join them to discuss the failure of health systems to provide women with appropriate care during childbirth. In some parts of the world, women do not receive even the most basic care, or it is delivered too late. In other places, women receive too much care, or it is delivered too soon. To improve the delivery of care we need new ways of thinking about the problems of too much too soon and too little too late.
Tuesday, Oct. 16:
"

Design of a Team-Based Solution to Improve Vaginal Delivery Rates,

" oral presentation at 2:30 – 4 p.m. GMT-3 on Stage 6 with speaker Ariadne Labs Dr. Reena Aggarwal, an ob-gyn on the Delivery Decisions team. Aggarwal will share research on the root causes of inaccurate decision making among physicians that can lead to harmful overuse of cesarean delivery in the United States. Via visual decision-making aids, the Delivery Decisions research team aims to establish simplified options at key moments in labor.

"

Evidence-Based Implementation Experiences of Global Sites Using the WHO Safe Childbirth Checklist,

" oral presentation at 4 – 5:30 p.m. GMT-3 on Stage 6 with speaker Emily George, RN, BSN, MPH, Ariadne Labs Implementation Specialist. George will report on lessons learned from global users of the WHO Safe Childbirth Checklist to promote shared learning on strategies to improve uptake of essential birth practices; explore the contextual factors for successful adherence and their implications for the global maternal health community.
Wednesday, Oct. 17:
"

Trends in Cesarean Deliveries in Mexico from 2008 to 2016,

" poster presentation at Station 9, Pavilion 5, Upper floor, with Dr. Rose Molina, ob-gyn and Ariadne Labs research fellow.

"Bridging Theory and the Real World: Implementing Evidence-Based Care at Scale,"

panel organized by American College of Obstetricians and Gynecologists at 8:30 – 10 a.m. GMT-3 in Room 208 with moderator Atul Gawande and speakers Neel Shah; Katherine Semrau; Dr. Jerker Liljestrand, senior program officer at the Bill & Melinda Gates Foundation Maternal, Newborn and Child Health team; Dr. Barbara Levy, ACOG chairperson; Dr. Frank Kaharuza, senior epidemiologist at African Field Epidemiology Network (AFENET); and Dr. Maria Fernanda Escobar, representative for Latin American at the FIGO Committee for Safe Motherhood and Newborn Health.

"

Checklists: Evidence from the Frontline on Saving Lives and Improving Care,

" plenary at 10:30 – 11:30 a.m. GMT-3 in Room 101A with speaker Atul Gawande.

"I

gniting a Quality Revolution: Global Best Practices for Transforming Maternity Care,

" panel and networking event organized by MSD for Mothers at noon – 3 p.m. GMT-3 at the

Grand Hyatt Rio de Janeiro

with moderator Dr. Mary-Ann Etiebet, Lead and Executive Director, Merck for Mothers, and speakers Atul Gawande and Katherine Semrau. The panel is aimed as a forum to promote international knowledge exchange.

"

Every Woman Needs a Midwife, Some Women Need an Obstetrician Too,

" panel organized by the International Confederation of Midwives at 2:30 – 4 p.m. GMT-3 in Room 202A with chairs Dr. Franka Cadée, President of ICM; Dr. Carlos Füchtner, President Elect of ICM; and with speakers Neel Shah; Sandra Oyarzo, board member of ICM Americas Region; Dr. Ingela Wiklund, Former Senior Research Leader at Evidera; and Dr. Thomas Larson, Danish Society for Obstetrics and Gynecology.

"

Referral Pathways in the BetterBirth Trial: Identifying Critical Opportunities to Decrease Mortality,

" oral presentation at 4 – 5:30 p.m. GMT-3 on Stage 5 with speaker Laura Subramanian, monitoring and evaluation specialist at Ariadne Labs. A randomized controlled BetterBirth trial in Uttar Pradesh, India, tested the impact of a coaching-based implementation of the WHO's Safe Childbirth Checklist on maternal and perinatal mortality for facility-based deliveries. Subramanian will discuss findings related to referrals for complications and potential interventions that could improve outcomes.

"

Stemming the Overuse of Oxytocin to Augment Labor: A Coaching-based Behavior-change Intervention,

" oral presentation at 4 – 5:30 p.m. GMT-3 on Stage 3 with speaker Megan Marx Delaney, RN, MSN, MPH, quality improvement specialist for the BetterBirth Program. Delaney will discuss an 8-month coaching intervention with the WHO Safe Childbirth Checklist to shift the use of oxytocin from intrapartum to immediate post-delivery, to mitigate unnecessary risk to maternal and fetal health, particularly in low-resource settings ill-equipped to manage complications and fetal distress.
Thursday, Oct. 18:
"

Association of Adherence to Essential Birth Practices & Perinatal Mortality in Uttar Pradesh, India,

" oral presentation at 4 – 5:30 pm GMT-3 on Stage 6 with speaker Katherine Semrau. Semrau will discusses results from a matched-pair, cluster-randomized controlled trial of a coaching-based implementation of the Checklist in Uttar Pradesh, India, that measured direct provider care and supply availability, and followed women/newborns for 7-day health outcomes assessing the relationship of practice adherence with perinatal mortality.
–By Katherine Igoe