The goal of the new study is to explore how design influences the way doctors and nurses make decisions
Last year Dr. Neel Shah was visiting hospital labor floors around the country when he noticed something he hadn't thought about before. The design and layout of each unit was different. At times, surprisingly different. In some, nurses and physicians had collaborative workspaces and in others, they were intentionally separated. Long hallways in some hospitals meant nurses had to literally sprint to cover their patients; whereas, others worked within neatly organized pods.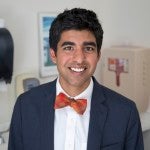 An obstetrician/gynecologist at Beth Israel Deaconess Medical Center and Ariadne Labs researcher, Shah was studying labor floor management practices at the time, but he began to wonder about the intersection of management and design.
At the same time, Shah was examining one of the pressing issues facing maternal care in the U.S. – why rates of cesarean section delivery have increased 500 percent in just 40 years. The dramatic rise in C-sections – now the most common surgery in America – leads to $5 billion in excess spending and nearly 20,000 avoidable surgical complications for women and babies.
He was particularly curious about one critical detail behind the numbers: C-section rates vary tremendously from hospital to hospital, as low as 7 percent in some hospitals and as high as 70 percent of deliveries in others.
The doctor began to formulate a hypothesis. Could it be that the physical layout and design of hospital labor and delivery floors influenced the decision making of clinicians faced with the inherently unpredictable management of dozens of laboring women? Could this help explain why the hospital where a woman gives birth is the strongest indicator of whether she will have an unplanned C-section?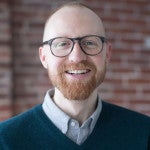 In a first-of-its kind new study supported by the Robert Wood Johnson Foundation, Shah, his research team at Ariadne Labs and a team of architects from MASS Design Group will profile the designs of a broad cross-section of childbirth facilities across the U.S. and investigate how facility design impacts delivery of care. The goal of their initial one-year exploratory study is to begin developing a set of design principles that facilitate appropriate childbirth delivery care.
"Both architects and clinicians think about the relationship between form and function but we rarely have opportunities to work together," said Shah. "Collaborating with MASS Design has made me realize that the spaces and layout of many childbirth facilities may limit our ability to provide risk-appropriate care."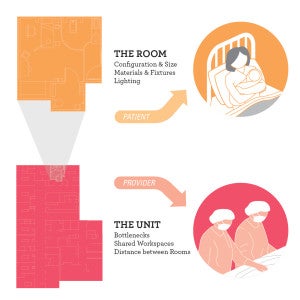 In the first phase of the study, the team will partner with 12 childbirth facilities that represent a range of capabilities, including freestanding birth centers as well as tertiary academic medical centers. Collecting and comparing the design profiles of these institutions and interviewing the clinicians who work there will be revealing, said MASS Design architect and project manager Kyle Barker. Many design factors contribute to how care is delivered – from where outlets are placed and the size of partitions to lighting or how easy it is get a patient out of a room for surgery.
"In the general public hospitals are seen as more or less all the same," said Barker. whose firm has designed healthcare facilities all over the world. "That's not the case. It's exciting for us to be able to chart what those differences are to get a better understanding of how those factors may be affecting treatment decisions."
The challenges of running a labor and delivery unit are significant. Clinical staff rarely knows when pregnant women are going to arrive, how long they will be in labor and whether unexpected complications will arise. Nurse managers are surrounded by a dizzying array of multi-paneled computer monitors to help them track vital signs and respond quickly when needed. Delivery units must be at the ready around the clock to rapidly escalate care from simple monitoring to emergency surgery.
"Labor and delivery units care for the healthiest patients in the hospital but they closely match the design of intensive care units," Shah said.
There is growing evidence that factors like unit capacity, staffing and clinical workload may create pressure to escalate care when it comes to deciding whether to proceed with natural childbirth, which can take many hours, or perform the more expedient C-section, which can often be completed in about one hour.
"We believe the pressure to perform C-sections may sometimes be driven by factors that have little to do with a patient's health or preferences," Shah said. "Our study is exploring the idea that these decisions are driven by upstream, institution-specific structures and processes. This project will be one of the first efforts to evaluate the link between treatment intensity and the ways spaces in the built environment are used and arranged."
When Shah brought the idea to the Robert Wood Johnson Foundation, program leaders saw a project that fit with their vision to build a culture of health where all people have access to affordable and appropriate care. The Foundation supports research and programs that enable individuals at all levels of the health care system to make the healthy choice the easy choice.
"So much of what our Foundation is trying to improve has to do with paradigm shifts of how we understand what creates health," said Emmy Hall Ganos, Ph.D., the RWJF program officer working with Ariadne Labs. "If design choices can make avoiding a C-section an easier choice for physicians, we want to work on that question. It's a fascinating project."
For more information, email info@ariadnelabs.org.