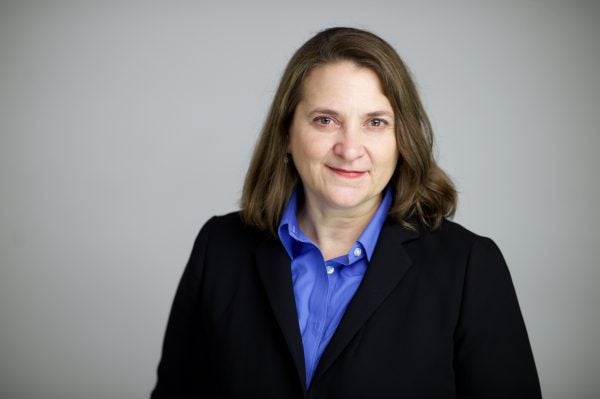 Lifebox Foundation, an international non-governmental organization and partner to Ariadne Labs in making surgery and anesthesia safer on a global scale has announced the appointment of Kris Torgeson, MPH, as its new CEO.
Torgeson is a former Secretary General of Médecins Sans Frontières/Doctors Without Borders (MSF) International based in Switzerland where she led an extensive governance reform process, while ensuring coordination of all facets of MSF's worldwide humanitarian operations. Following nearly fifteen years with MSF, including a field deployment as part of MSF's Ebola response team in Liberia, Kris served as Founding Executive Director of the US office of The Alliance for International Medical Action (ALIMA), a West African-based organization providing medical care to more than 2 million patients through critical research and local partnership.
"Lifebox launched a global search for a CEO to help us scale the success of our work bringing appropriate technology, training and most importantly, sustainable collaborations, to healthcare communities in low-resource settings," said Atul Gawande, surgeon, New York Times bestselling author, and founder and chair of Lifebox and Ariadne Labs.
"Kris's initiative, strength of vision and commitment to global health are exactly the qualities we looked for to lead Lifebox, and we are delighted that she is joining our team."
Since its set up in 2011, Lifebox has made surgery and anaesthesia safer for more than 10 million patients worldwide. But although more people will die this year from surgically-treatable conditions than from Tuberculosis, Malaria and HIV combined, an estimated 5 billion will never see the inside of an operating room in their lifetime. Those who do, face devastating safety risks.
'Lifebox plays a unique part in the solution to this crisis, and shares Ariadne Labs' commitment to improving surgical care around the world through use of the WHO Surgical Safety Checklist. From providing more than 14,000 essential oxygen monitors (pulse oximeters) and training to hospitals around the world, to reducing the risk of surgical site infection, Lifebox programs are designed to make both an immediate and long-term contribution in the most challenging environments.
"Direct, impactful assistance to people in need, working in solidarity with their communities, and speaking out as an advocate when necessary – these are the essential traits I look for in a humanitarian organization, and I saw them all in Lifebox," said Torgeson. "It's an exciting and challenging time for global surgery and anaesthesia. But Lifebox has a clear objective, and a strong history of developing responsive solutions to complex challenges. I am honored to join as the first Global CEO, and look forward to the work ahead."
Effective Feb. 13, Torgeson takes over from Pauline Philip, former Director of Patient Safety at the World Health Organization (WHO). Under Philip's five year tenure as Honorary UK CEO, Lifebox grew from an ambitious technical project to a leading NGO working in more than 100 countries and advocating for safer surgery from the frontline to the international stage.