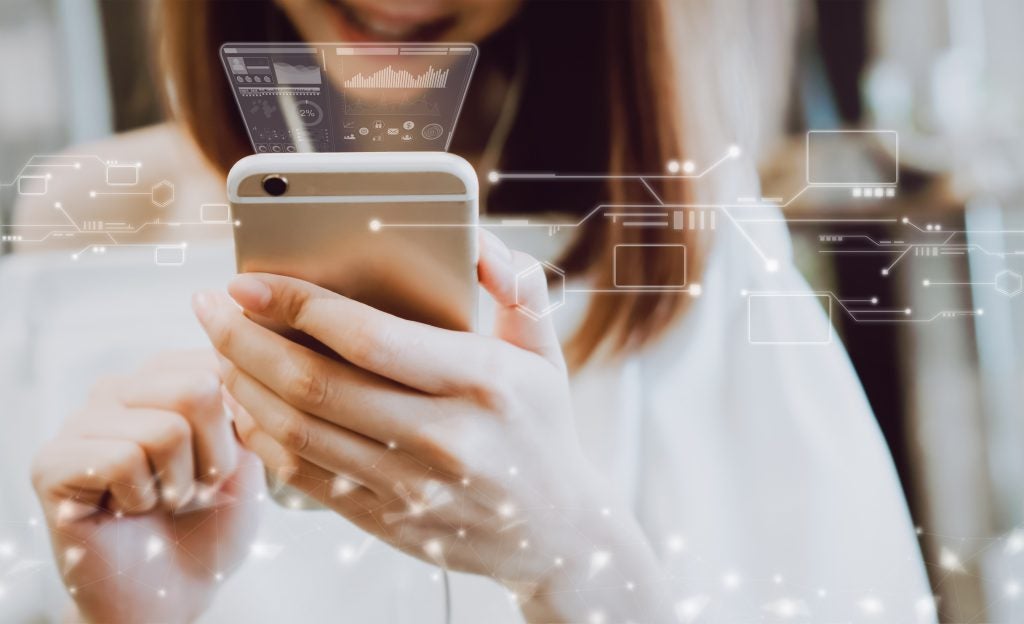 Many find the pervasiveness of mobile phones both distracting and annoying, yet that very ubiquity may prove to be a boon for those recovering from surgery.
A paper published online in the Journal of the American Medical Association Surgery demonstrates how a special smartphone application can be used to record the movements and activity of patients recovering from cancer surgery, providing their clinicians with important data that can be used to better measure patient outcomes.
"We're trying to create new ways of describing what successful recovery after surgery could look like," says Dr. Nikhil Panda, an Ariadne Labs Safe Surgery Research Fellow and lead author of the study, which was presented during the American College of Surgeons Clinical Congress 2019. "This methodology has the potential to 
provide patients and surgeons with a novel and scalable approach to quantify recovery after surgery, which may better inform shared decision-making, improve recovery monitoring, and promote patient engagement."
Surgeons often measure success differently than their patients, says Panda, a general surgery resident at Massachusetts General Hospital-Harvard Medical School. Surgeons may look at infections and readmission rates, a lack of complications or mortality as indications of successful recovery. Patients, by contrast, may focus on lifestyle issues. "They may define success by whether they were back at work in three weeks as they were promised after their surgery," Panda says.
What has become increasingly clear is that a physically and emotionally active recovery is beneficial for patients, Panda says. Barring complications and post-surgical events, activity "is part of the healing process." However, this can be difficult to measure. Patients may not accurately record their post-op activities, and wearable devices, like Fitbits, may be expensive and difficult to distribute and utilize. Smartphones, however, are used by an estimated 81 percent of American adults, and ownership is relatively equal across ages, genders, racial and socioeconomic groups.
"This effectively capitalizes on hardware already in the hands of patients, rather than introducing additional devices," according to the study.
For the study, researchers utilized The Beiwe Research Platform, an open-source digital phenotyping research platform for collecting data, managing studies and performing data analysis; it was developed by Jukka-Pekka Onnela, one of the paper's authors and an associate professor of biostatistics at the Harvard T.H. Chan School of Public Health.
The researchers reached out to 139 patients with a cancer diagnosis who were scheduled for surgery. Of those, 64 consenting patients downloaded the Beiwe application, and 62 patients were analyzed. There were no significant differences in age, gender, American Society of Anesthesiologists classification, or location of primary cancer in this patient group. The patients were told their activity would be tracked before and following their operation. Pointedly, they were not prescribed any level of activity, just asked to use the phones as they normally would. They were followed for a median of 147 days.
The app collected accelerometer data as the patients walked, climbed stairs, or stayed still; the app captures movement in three directions. The data was then stored in the cloud, and encrypted so that patients could not be re-identified.
Results indicated that physical activity, measured passively through 
smartphone accelerometer data, was associated with differences in patient recovery after 
surgery. 

Of the 62 patients in the study, 17 of them experienced a postoperative event, which the research team classified as either a complication, readmission, or unexpected reoperation. The average daily activity for all patients before surgery was approximately 100 minutes per week. Patients who experienced a postoperative event had a significantly lower level of daily activity compared with their baseline and compared with patients who did not experience a postoperative event.
Panda says study results are preliminary; as more patients are enrolled in this ongoing study and as more data is collected, the specific relationship between a postoperative event and a patient's activity level will become clearer.
The smartphone study may have implications for management of heart failure, diabetes or chemo-radiation; it may also be used to provide data of a patient's fitness for an operation, according to researchers.
Panda says two impulses drove his interest in this research. First, "I've always loved technology and I love seeing the ways that people can harness technology for medicine," he says. "But this project was never about trying to just create a piece of software – it was always about trying to create better information for patients."
Panda's coauthors of "Utilizing Smartphones to Capture Novel Recovery Metrics after Cancer Surgery" are: Ian Solsky, MD, MPH; Emily J. Huang, PhD; Stuart Lipsitz, ScD; Megan Delisle, MD; Jason C. Pradarelli, MD; James C. Cusack MD, FACS; Michele A. Gadd, MD, FACS; Carrie C. Lubitz, MD, MPH, FACS; John T. Mullen MD, FACS; Motaz Qadan, MD, PhD, FACS; Barbara L. Smith, MD, PhD, FACS; Michelle Specht, MD, FACS; Antonia E. Stephen, MD, FACS; Kenneth K. Tanabe, MD, FACS; Atul A. Gawande, MD, MPH, FACS; JP Onnela, PhD; and Alex B. Haynes, MD, MPH, FACS.
Stephanie Schorow