Through support from the Cambia Health Foundation's Sojourns Scholar Leadership Program, three Ariadne Labs faculty lead the way to advancing the field of palliative care in the U.S.
Compared to other medical specialties, palliative care is young. In fact, American medical accreditors did not recognize Hospice and Palliative Medicine as a subspecialty until 2006. With the field in its youth, there is room to grow our understanding of how to bring the best care to seriously ill patients.
Since 2007, the Cambia Health Foundation has been committed to improving access to high-quality palliative care, In 2014, it launched the Sojourns Scholar Leadership Program to identify, cultivate and advance the next generation of palliative leaders and provide these professionals the opportunity to use their expertise and influence to change the health care experience of patients and families living with a serious illness. Thanks to this transformative program, three faculty members within the Ariadne Labs Serious Illness Care Program are leading efforts to improve the field of palliative care.
The first to receive the award was Dr. Rachelle Bernacki in 2015. She is the associate director of the Serious Illness Care Program, the director of quality initiatives in the Psychosocial Oncology and Palliative Care department at the Dana-Farber Cancer Institute and an assistant professor at Harvard Medical School. Dr. Justin Sanders, the program's assistant director of innovation, followed in 2016, along with Dr. Josh Lakin, a faculty investigator with the program. Both Sanders and Lakin are attending physicians on the Psychosocial Oncology and Palliative Care team at the Dana – Farber Cancer Institute and Brigham and Women's Hospital with faculty appointments at Harvard Medical School.
These Sojourns Scholars and their innovative projects focus on providing support to clinicians engaging patients in serious illness conversations, identifying the causes of disparities in care for seriously ill African-American patients and promoting teamwork within multidisciplinary teams caring for the seriously ill.
Rachelle Bernacki: Building a community to bring serious illness conversations to patients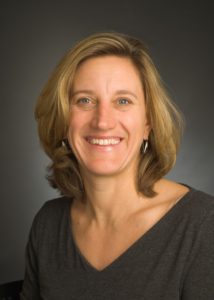 Bernacki was the first Ariadne faculty named a Sojourns Scholar in just the second year of the prestigious award's existence. Board certified in palliative care, geriatrics and internal medicine, she has always felt called to make a difference in the lives of individual seriously ill patients. There were times in her career, however, when she missed using her critical thinking skills to ask questions about how to make care better for patients on a broader systems level.
Before coming to Ariadne, Bernacki recalled a moment during her third year of residency. A division chief at her hospital told her he had never seen anyone so good at getting things done in a difficult setting. Years later she realized that her passion lies in solving systems issues.
"I love the messiness of genuine change," Bernacki explained. "I love taking a difficult project in real world settings and making it work, doing whatever needs to be done, and trying to figure out ways to simplify complex systems."
It was this willingness to get her hands dirty in the details of change that brought her to Ariadne Labs to work with one of her mentors, palliative care pioneer Dr. Susan Block, and ultimately inspired her Sojourns Scholar project. As associate director of the Serious Illness Care Program , Bernacki is one of the founders of the program and is now responsible for the development of the education portion of the program's work. When the program team began to develop a large-scale continuing medical education course to teach clinicians how to use the Serious Illness Conversation Guide , Bernacki saw an opportunity to build a communication and networking system to keep participants engaged after leaving the course.
"I didn't want the participants to go home after a great learning experience and feel like they didn't have support to use the Guide or to get the program off the ground at their institutions," Bernacki explained. "I needed to solve the problem of how to support clinicians remotely."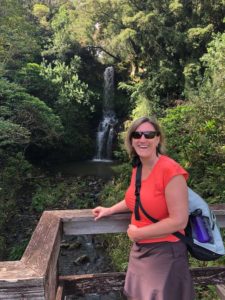 The solution was an online "community of practice," a web-based forum that allows clinicians to connect with their peers and Ariadne faculty. The community of practice includes a discussion forum where members share successes and challenges and get advice from Ariadne faculty and their peers at other institutions. Members can participate in a webinar series during the academic year with topics ranging from how to form an implementation team with your colleagues to how to train clinicians to use the Guide. Members can also download materials and training videos.
As of May 2018, the community of practice membership has grown to over 1,350 from 34 countries. Members report training more than 6,300 colleagues to use the guide. Their institutions have screened more than 14,000 patients to see whether a serious illness conversation would be appropriate and have conducted more than 4,500 conversations with seriously ill patients and their families.
Dr. Erik Fromme, the new director of the Serious Illness Care Program and also the recipient of Cambia Foundation awards in 2013 and 2014, believes the community's reach has been instrumental to supporting and learning from clinicians. "Rachelle and our team have built a wonderful resource that has far exceeded our expectations," Fromme said. "The community of practice is like a garden that has produced some of the most impactful and innovative work in serious illness communication! Community members get the tools and support they need to make conversations happen and everyone benefits from the shared learning that happens as the program is adapted in new and different settings."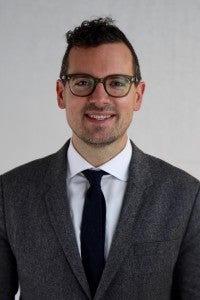 Justin Sanders: Addressing the barriers to bringing serious illness conversations to African-American patients
Sanders was at his oldest friend's bedside when she died. Her name was Melissa, and he held her hand as her fight with ovarian cancer came to an end. Melissa, like Sanders, was just 21 years old.
It had a profound effect on him, and as he finished college and moved through medical school, Sanders found himself drawn to palliative care. "It felt like an obvious thing for me," Sanders said. "It was always what I wanted to do."
While training as a resident and fellow, Sanders witnessed the disparities in care provided to African-American and other minority populations within the United States. African-Americans receive more invasive therapies and fewer hospice services at the end of life than white patients, suggesting that these patients do not always receive care that is in line with their goals, values and preferences.
Unequal access to hospice services, culture-specific preferences for life-prolonging interventions, or poor communication between providers and patients may contribute to the imbalance. Through his Sojourns Scholar project, Sanders aims to provide a better understanding of what drives the care African-American patients receive and whether that care reflects what they really want.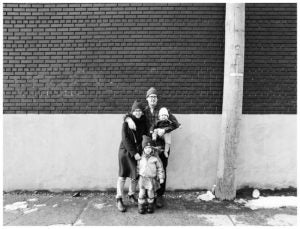 Working in South Carolina, Sanders has been doing interviews and collecting and analyzing information from the caregivers of patients who have recently passed away. Caregivers reflect on the care that their loved ones received toward the end of their lives and whether the care seemed to be in line with their wishes.
"Caregivers see and hear a lot. They have a unique understanding of what their loved one wanted. They are often present for conversations between patients and their clinical team. They see what care was ultimately given," Sanders explained. "Their perceptions will help explain a lot about the differences we see in experiences between African-American and white patients."
Dr. James Tulsky, the chair of Dana-Farber's Department of Psychosocial Oncology and Palliative Care, believes this work is critical to the mission of palliative care providers. Armed with this new knowledge, providers will be able to work on how to better engage and care for their African-American patients.
"It's not good enough to provide care that is aligned with the wishes of only some patients, some of the time," Tulsky said. "Justin's project will build the knowledge base we have so that we can move confidently toward providing high-quality care to every patient, every time."
Josh Lakin: Advancing multidisciplinary teamwork to better serve seriously ill patients
Lakin's Sojourns Scholar project looks at how interdisciplinary teams can provide high quality care for seriously ill patients. It stems from his experience implementing the Serious Illness Care Program in primary care and hospital settings and reflects his own diverse path to medicine.
After college, Lakin used his liberal arts degree to land a job in consulting and finance. While his weekday hours were filled with numbers and statistics, he spent his free time volunteering on the inpatient trauma unit. He talked to patients, read them their mail, brought them food – seemingly small things, but ones that made their hospital stay a bit easier. Even after he realized that health care was his true calling, Lakin didn't know that palliative care was where he wanted to be. He first came to the field while training in internal medicine.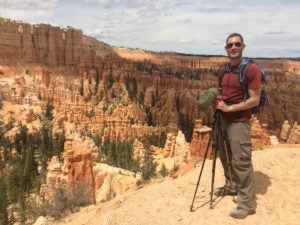 "During residency, I was taking care of a lot of people whose disease I couldn't fix, which isn't addressed a lot in medical school. We can effect things in a lot of ways, but in so many ways, we are powerless," Lakin explained.
He found that in those moments, he had a lot of conversations with patients that started with the same question. "There were so many times I didn't know what to do with my medical knowledge, so I asked these patients what was most important to them."
While implementing the Serious Illness Care Program in primary care and hospital settings, he witnessed the importance of teamwork, reinforcing what he had learned in his palliative care fellowship. Collaboration across medical specialties and professions was critical to bringing serious illness conversations to patients who would benefit most from them. In his 2017 Serious Illness Integrated Care Management Program (iCMP) study, for example, he found the majority of serious illness conversations that occurred involved more than one clinician, often a combination of doctors, nurses, and social workers. A team approach was seen to be an effective way to engage in the conversation and contributed to increased access for this population.
For the Sojourns Scholar project, Lakin works with physicians, nurses, social workers and administrators to understand their roles and how they interact with one another in a team environment to best engage patients. He then translates these best practices into training and systematic tools to help multidisciplinary teams work effectively together to deliver high quality care to their seriously ill patients.
"Patients benefit so much when their care team works together," Lakin explained. "This project is about creating the best conditions for the members of the team to start serious illness conversations with patients early, when patients, families and clinicians alike have time to benefit from its effects."
Barbara Healy, a nurse and certified case manager with the Integrated Care Management Program at Faulkner Hospital, sees how better coordination leads to better care for patients and families.
"When the nurse case manager and primary care physician work together to begin these conversations earlier with a patient, it builds trust, care and understanding. As a team, we are better equipped to connect with the huge puzzle of people who work with a patient – nurses, physicians, specialists, social workers," she said. "With this kind of coordination, we build better relationships all around, so there is less chaos and anxiety and much smoother communication between providers, patients and families."
She added, "This work is so meaningful to me. It has helped me learn to listen better and trust the wisdom of the patient. It's helped me be a better provider."
About Cambia Health Foundation
Cambia Health Foundation is the corporate foundation of Cambia Health Solutions, a total health solutions company dedicated to transforming the way people experience health care. Founded in 2007, the foundation has funded over $58 million in grants to advance patient- and family-centered care for all. Cambia Health Foundation strategically invests in philanthropy to change the way people experience health care from birth to natural completion of life. Learn more at www.cambiahealthfoundation.org, and follow us on Twitter: @CambiaHealthFdn.
Links:
Development of the Serious Illness Care Program
Serious Illness Conversation Guide
–By Margaret Ben-Or