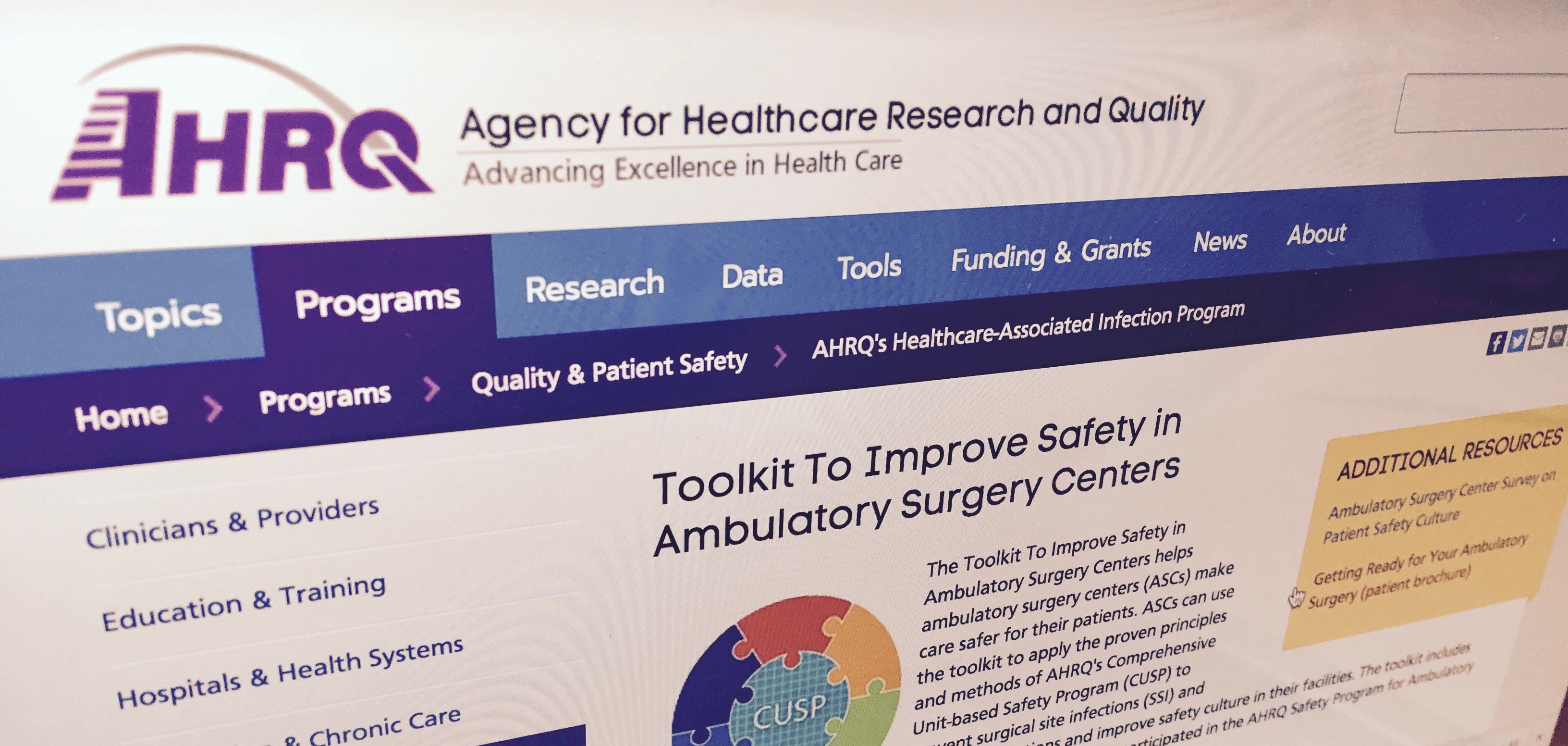 Boston, MA – Around the United States, increasing numbers of patients in need of surgery are turning to ambulatory surgery centers (ASCs) for same-day surgical care. With the demand for this type of care up by 54 percent since 2001, the U.S. Agency for Healthcare Research and Quality (AHRQ) funded the first program to focus on a national quality improvement intervention within the ambulatory surgery setting. Ariadne Labs contributed to the effort, designing a surgical safety checklist template that can be adapted to this unique environment. This summer, the work culminated in the release of the country's first toolkit to improve ASC safety culture and patient care, The Toolkit To Improve Safety in Ambulatory Surgery Centers.
In 2012, AHRQ launched the Safety Program for Ambulatory Surgery, the first initiative centered around improving surgical safety in ASCs. AHRQ contracted with the Health Research and Educational Trust (HRET) and their partners, including Ariadne Labs, to develop a toolkit to assist ASC clinicians and administrators in implementing a modified surgical safety checklist template to prevent surgical site infections and other complications. The program is built on earlier work around the use of the World Health Organization's (WHO) Surgical Safety Checklist, developed by a team of experts led by Ariadne Labs' founder Dr. Atul Gawande and Chief Medical Officer Dr. Bill Berry.
There are more than 5,300 ASCs in the United States, and they differ from hospitals in significant ways. ASCs provide same-day, outpatient surgical care and generally perform less complex procedures, such as endoscopy or cataract surgery, than those traditionally done at larger, inpatient hospitals. ASC infrastructure and staffing also differ from that of hospitals. Given these differences, it was clear to Ariadne Labs and its partners that modifications were needed in order to introduce the WHO Surgical Safety Checklist to ambulatory surgery centers. As a result, Ariadne Labs developed the Ambulatory Safe Surgery Checklist Template to be included in the newly released toolkit."We understood that the clinical needs and concerns in a hospital-based operating room that are addressed in the original checklist were not exactly the same as those of an ambulatory surgery center," Dr. Berry said, who led the work from Ariadne Labs on the project. "The development of the ambulatory version of the checklist allowed us to adapt the tool for this unique environment."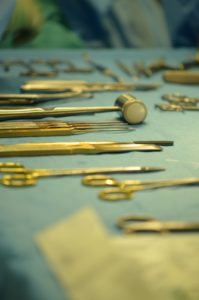 To develop the adapted checklist template, Ariadne Labs solicited feedback from clinicians and administrators in ASCs to learn what elements of the WHO Surgical Safety Checklist were useful to them and what they felt was missing, not relevant or not clearly addressed. This feedback informed the changes that were made. For example, in an ASC setting, it's common for surgeons to be present with the team at the patient's bedside in the preoperative area, a practice that is different from the hospital setting.
"What we typically recommend take place right in the operating room in the WHO Surgical Safety Checklist is actually better suited to happen in the preoperative area for ASCs, so we made that adjustment," Dr. Berry explained.
The ambulatory safe surgery checklist template outlines key steps that should occur during each phase of surgery – before induction of anesthesia, before skin incision, and before the patient leaves the operating room – and a team debriefing post-surgery to review concerns, equipment problems and opportunities for improvement.
Ariadne Labs also helped develop an implementation guide and additional materials that provide step-by-step guidance on how to implement the checklist. The guide outlines:
Processes needed to prepare for implementation

Tips on how to modify the tools to the particular ASC

How to engage and provide supportive coaching to clinicians to implement the checklist

How to develop a sustainability plan
Additional materials in the toolkit include PowerPoint presentations for teaching staff, facilitator notes, demonstration videos, and sample checklists packaged in modules on teamwork and communication, coaching clinical teams, patient and family engagement, and sustainability.
"Patient safety has long been a top priority for AHRQ, and combating healthcare-associated infections is an essential part of our battle to keep patients safe," said Dr. Melissa Miller, medical officer in the Division for Healthcare Associated Infections at AHRQ. "We at AHRQ remain committed to ensuring that our safety tools and projects are firmly based in the latest science and evidence. This is a mission-driven commitment that we take very seriously."
For Dr. Berry, this project embodies the mission of Ariadne Labs to find scalable health care solutions that deliver better care at the most critical moments in people's lives, everywhere.
"This project encompasses a lot of the nuts and bolts of what we do at Ariadne," Dr. Berry said. "We saw the opportunity to adapt a tool to be useful in a new setting so that we can improve surgery for more patients. We listened to the clinician feedback on how to make the checklist useful to them, and then made those changes. We hope to see these tools spread to ambulatory surgery centers across the country."
Download The Toolkit To Improve Safety in Ambulatory Surgery Centers.
Download the Ambulatory Safe Surgery Checklist Template.
–By Margaret Ben-Or