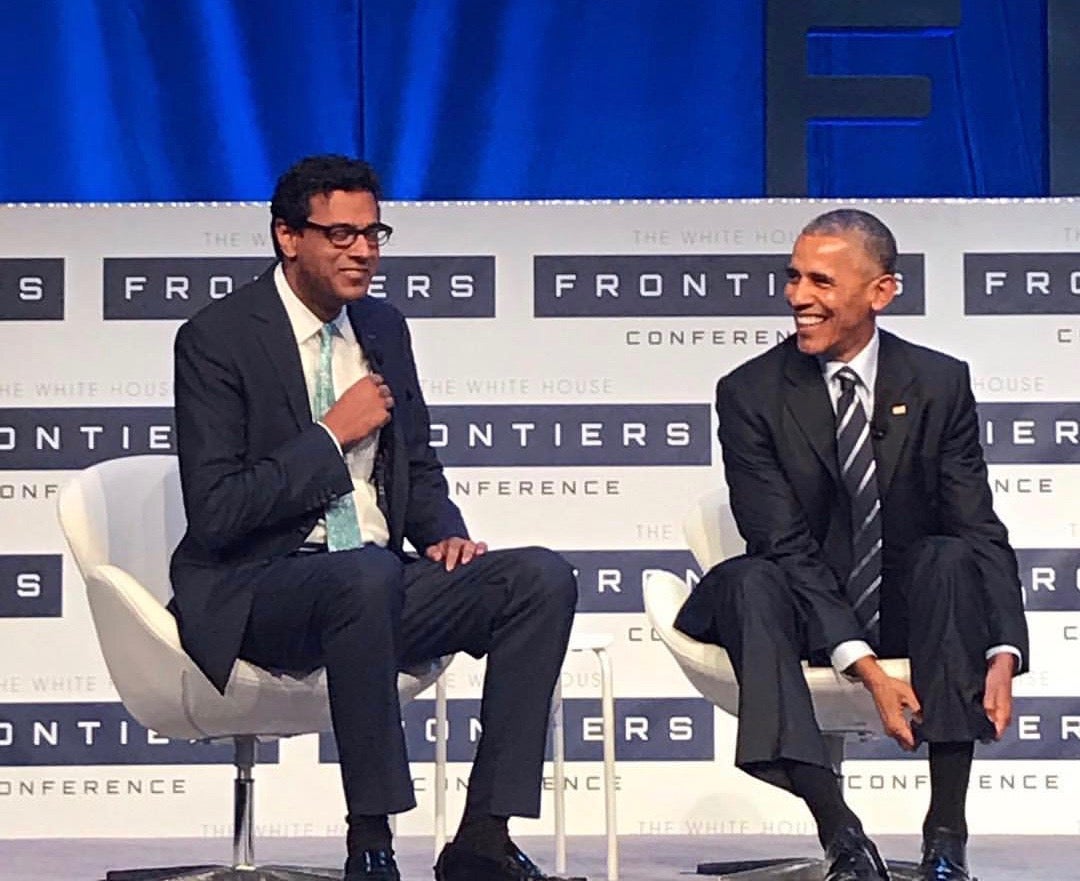 Dr. Atul Gawande moderated a Presidential Plenary on the future of medicine and health care innovation with President Barack Obama at the White House Frontiers Conference on Oct 13. In his remarks, Dr. Gawande, executive director of Ariadne Labs, spoke of changes needed in the next century of science.
"The last century was the century of the molecule," Gawande said. "We were trying to boil it down to the most small possible part — the atom, the gene, the neuron. Give me the drug, the device, the super-specialist. And that provided enormous good. But in this century, we're trying to figure out how they all fit together… to account for the health and disease of the future that we all may face. Trying to make a system that can actually bring it all together really is a completely different kind of science from the last century."
The panel included Duke University neuroscientist Kafui Dzirasa, patient advocate and cellist Zoë Keating, and scientist and entrepreneur Riccardo Sabatini.
Watch the full plenary video: