May 7, 2021
By Stephanie Schorow for the Global Mass Vaccination Site Collaborative
What to call the people getting vaccinations at a public site? The word is "guest," according toCIC Health Matt West, director of operations, and Rodrigo Martinez, chief marketing and experience officer. They presented on May 7 on how they ran three mass vaccination sites and about 19 pop-up sites in Massachusetts. "From the beginning we've called them 'guests,' not 'patients.' They are not sick, they are our guests. That gets the staff to act more as a host," Martinez said.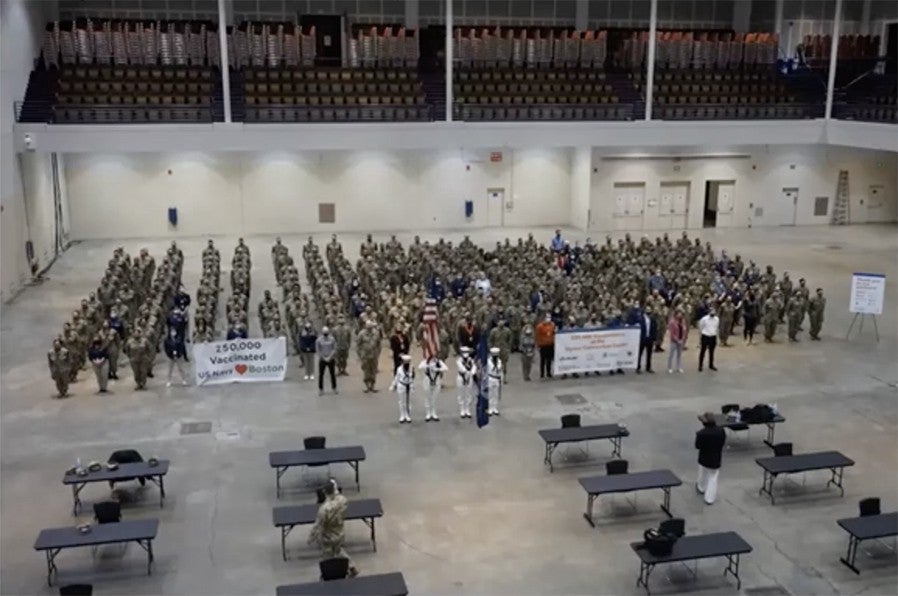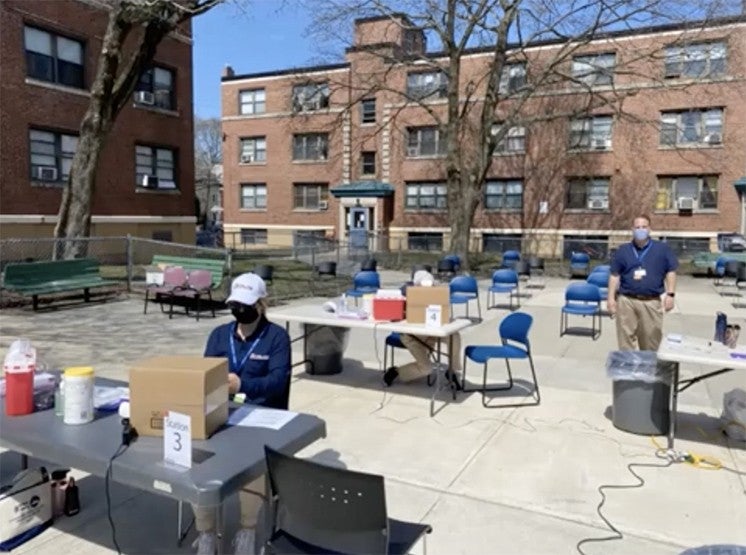 The use of the word "guests" underscored the key point of the presentation: "Overall, the experience of the vaccine is as important as the vaccine itself."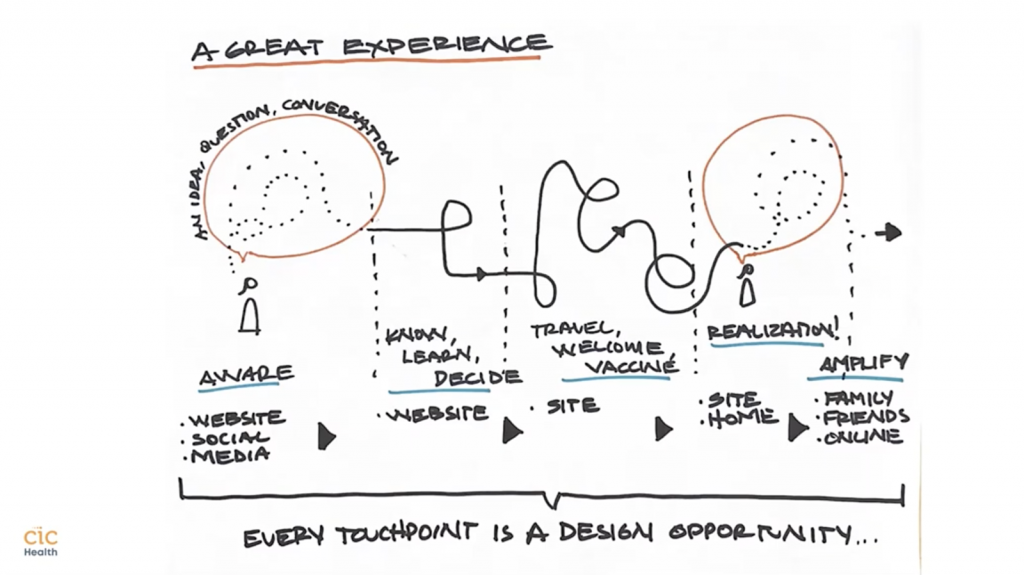 CIC Health runs four mass sites — Gillette Stadium in Foxboro, Fenway Park in Boston (now closed), the Reggie Lewis Track and Athletic Center in Roxbury, and Hynes Convention Center in Boston. The Hynes is also the hub site for outreach to five cities: Boston, Chelsea, Revere, Fall River, and New Bedford. West shared considerations for this "hub and spoke" model, such as:
Setting up pop-up sites on Revere Beach, a popular location for the area.
Working with cities to set up special vaccine buses that would move from bus stop to bus stop to administer doses.
Use pop-up sites like churches, high school stadiums, and community centers during some days of the week for first doses, while maintaining a fixed site for second doses.
"We are trying to be as creative as we can be," West said.
Martinez emphasized the use of human-centered design when creating the overall guest experience, beginning when guests visit the CIC Health website and ending on social media. The first sign that people should see at a site is a "Welcome" sign that recognizes the importance of the moment, he said. After their vaccination, guests may be given space for taking selfies to post their story. For example, sites can allow someone to record responses like "I dedicate my vaccination to my grandmother," collect the various responses, and spread them through social media. "We create a stage for them to tell their story," he said.
Key Takeaways
Vaccination is not merely a procedure. The experience of the vaccine is as important as the vaccine itself.
A communication strategy should be set at the beginning of the operation and refined throughout.
Vaccination sites should utilize design principles and consider human factors, such as how you welcome people, set expectations, and provide information.
Strive to amplify the effect of vaccination by creating social media platforms.
Aim to turn every guest into an advocate for vaccination.
Highlight and create assets out of milestones; share and allow guests to share these assets.
The Global Mass Vaccination Site Collaborative was launched as a way for stakeholders directing vaccination campaigns around the world to come together and learn from each other's efforts. This blog series was created to record and share the learning and insights gained from this collaboration. Read blogs from our previous meetings here.