July 9, 2021
By Stephanie Schorow for the Global Mass Vaccination Site Collaborative
Members of the Global Mass Vaccination Site Collaborative heard an in-depth, candid report on vaccination efforts in India, a country hard hit in recent months by the COVID-19 pandemic.
Detailing the challenges on July 9, 2021, were Dr. Angela Chaudhuri, a public health specialist and a director and member of the governing body at Swasti Health Catalyst, and Dr. Bhumika Nanda, an expert in health administration and public health. Chaudhuri had just come off a shift in which 973 people were vaccinated in four hours.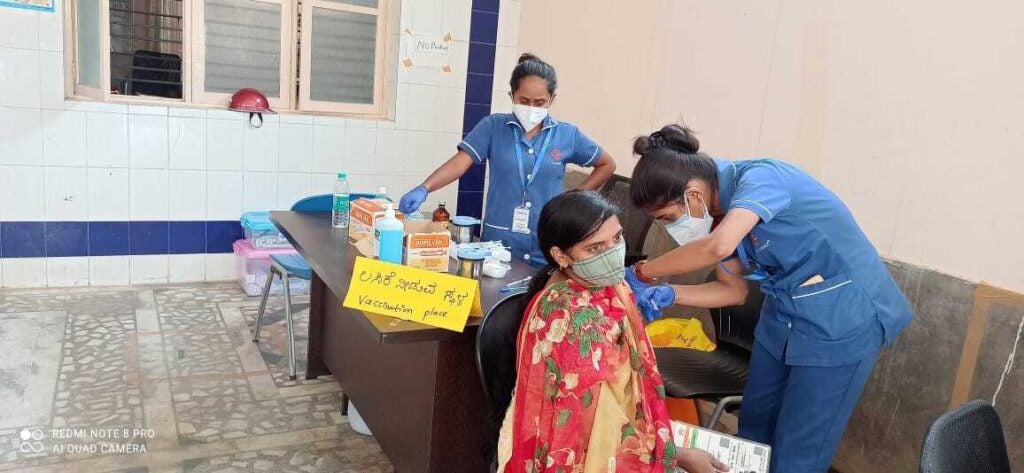 While India has suffered great losses from COVID-19, Nanda said health professionals are coming together to look at the complex challenges, find solutions, and deal with vaccine hesitancy. Various vaccination programs are now underway, including mass vaccination campaigns, employers' programs at factories and corporate offices, and programs for targeted vulnerable populations such as those below the poverty line, transgender people and street vendors. Unfortunately, the most vulnerable seem to be last in line for vaccines.
One of the most significant current challenges is a lack of accessibility to the vaccine. India is relying on the Covaxin, Covishield, and Sputnik V vaccines. Vaccination centers may be far from homes — tribal hamlets are often hard to reach by health workers. Young to middle-aged farmworkers are in the fields during the day and won't take time off to be vaccinated. Many "cannot afford to lose one day's pay" to get vaccinated, Nanda said. Registering can be difficult for those without technology.
All this has widened class divisions. Women have been particularly affected, since if there is no male to accompany them to a center or no one to provide child care coverage, they may not be able to get to a vaccination center. Many women lack the autonomy to make decisions about their health; there's a need to convince the husband to approve it for the wife. Also vaccination centers could have a place for kids to play while parents/guardians get the vaccine.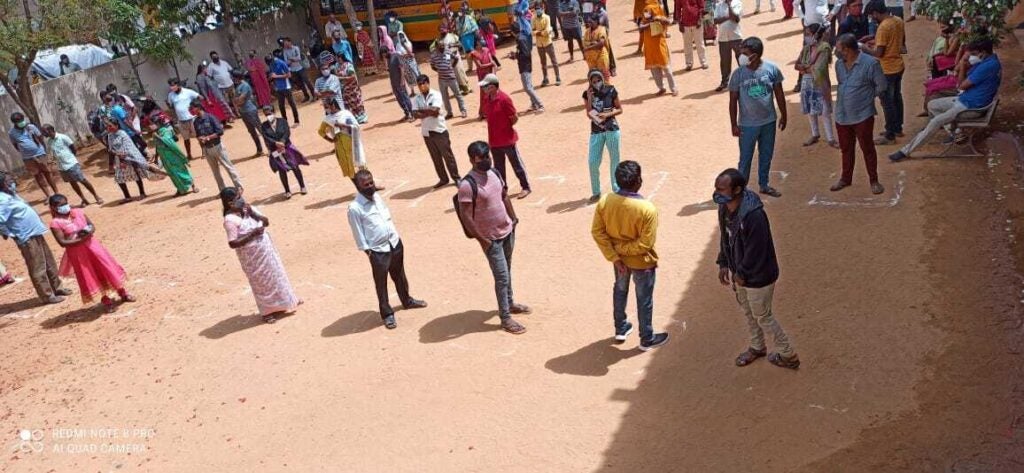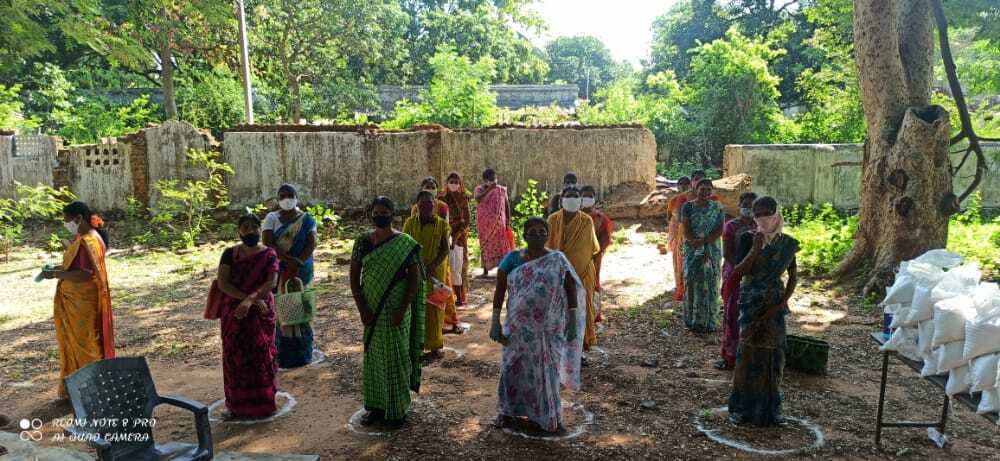 Indian health professionals are focusing on creating a demand for the vaccine through key messages and addressing misinformation by identifying fears and targeting interventions. "There is a huge mistrust of the vaccine and what it might do; there is not enough information on the possible side effects," Nanda said. "Misinformation travels at light speed."
The impact of vaccinating a local tribal leader can be significant. "The feeling is: I don't trust the government; I trust my local leader. If they tell me to go do it, I will do it," Chaudhuri explained. In the case of sex workers or transgender people: "I trust my peers because the society hates me." Also, faith-based leaders can play a huge role in encouraging vaccinations, she said.
"The lead has to be taken by local leadership or people on the ground," Nanda said.
The two experts described the challenge of updating and sharing information from experience and other sources. "There is a minimum of one new learning a day," Chaudhuri said.
Collaboration members posed the question: How do we get partners on ground to share their learnings in a collaborative manner? Members suggested setting up a shared document, such as a Google doc, that allows participants to make additions or changes. "Everyone knows this is a source of truth; everyone uses it," said Eric Goralnick, MD, MS, Associate Faculty, Ariadne Labs and Principal Investigator of the collaborative. Another suggestion came from Margaret Ben-Or, MPH, of Ariadne Labs and a collaboration coordinator: have material posted on a web site that can be copied or downloaded and then updated for a local context.
Despite the tenacity of the Delta variant, there is good news from India. "Most of the cities are beginning to open up," said Chaudhuri. "We don't have a hospital shortage anymore. Life is coming back to normal."
Key Takeaways
Convenience is key for the hesitant. Minimize travel and wait times, cater to the schedules of daily wage-earners and provide respectful and safe services.
Use existing trust capital. Reach out to trusted local leaders and community-based organizations.
It's not just medical. Utilize non-medical personnel and trained volunteers for community mobilization, crowd control and support, registration, and overall management and troubleshooting.
The Global Mass Vaccination Site Collaborative was launched as a way for stakeholders directing vaccination campaigns around the world to come together and learn from each other's efforts. This blog series was created to record and share the learning and insights gained from this collaboration. Read blogs from our previous meetings here.
---