In labor and delivery units, physicians frequently receive data feedback on the cesarean birth rates of the patients under their care as an evidence-based strategy to encourage practices changes that improve safety and outcomes. Nurse Impact is a portfolio of projects, led by the Delivery Decisions Initiative and the Boston College Connell School of Nursing, that aims to provide nurses with this same type of feedback, giving nurses the same opportunity to take an active role in reducing rates of low-risk cesarean births.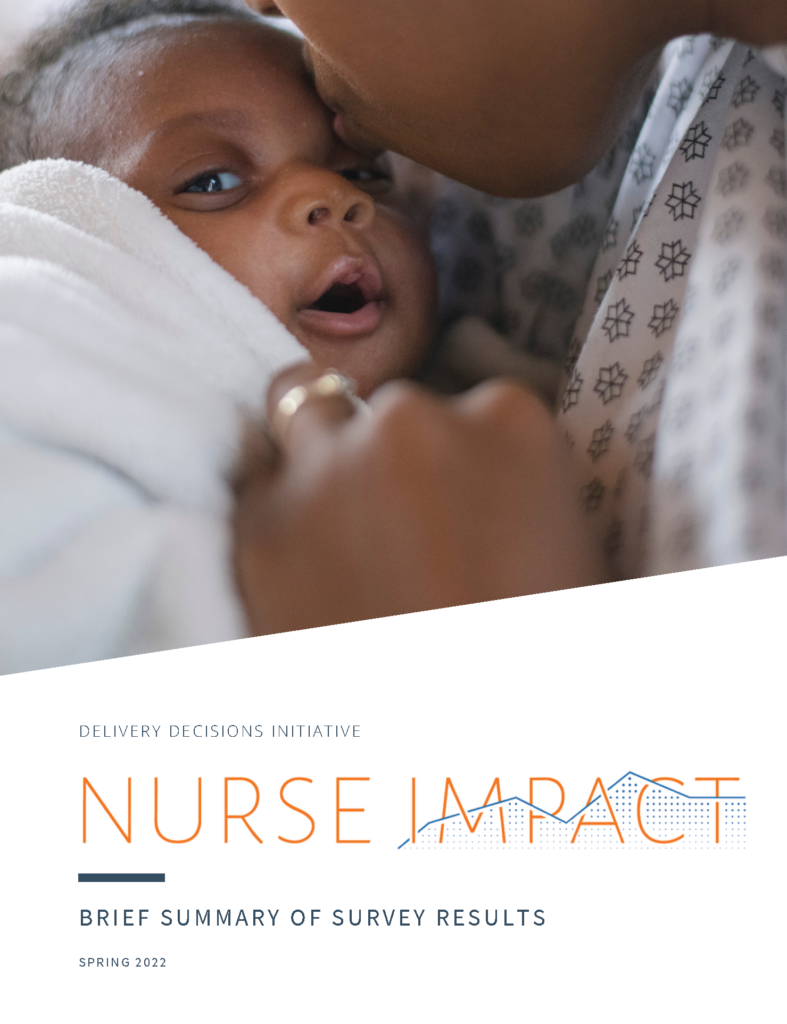 In July and August of 2020, the Nurse Impact team conducted a survey with more than 1,000 nurses to understand nurse perceptions about the use of this data. The survey found that 87% of nurses agreed that internal sharing of provider cesarean rates can help reduce the overall rates of low-risk cesarean births and that a majority of nurses were interested in receiving regular reports on their own rates.
Findings from the survey also helped to identify additional practice changes that can better support nurses and lower the rate of low-risk cesarean births, and highlighted how COVID-19 affected nurses' ability to care for their patients.
The data from this survey supports Nurse Impact's goal to use data on nursing practice to improve outcomes in maternity care. The survey confirms that nurses have a desire to understand their own data, and this work aims to ensure that the data can be used to build actionable strategies for quality improvement.