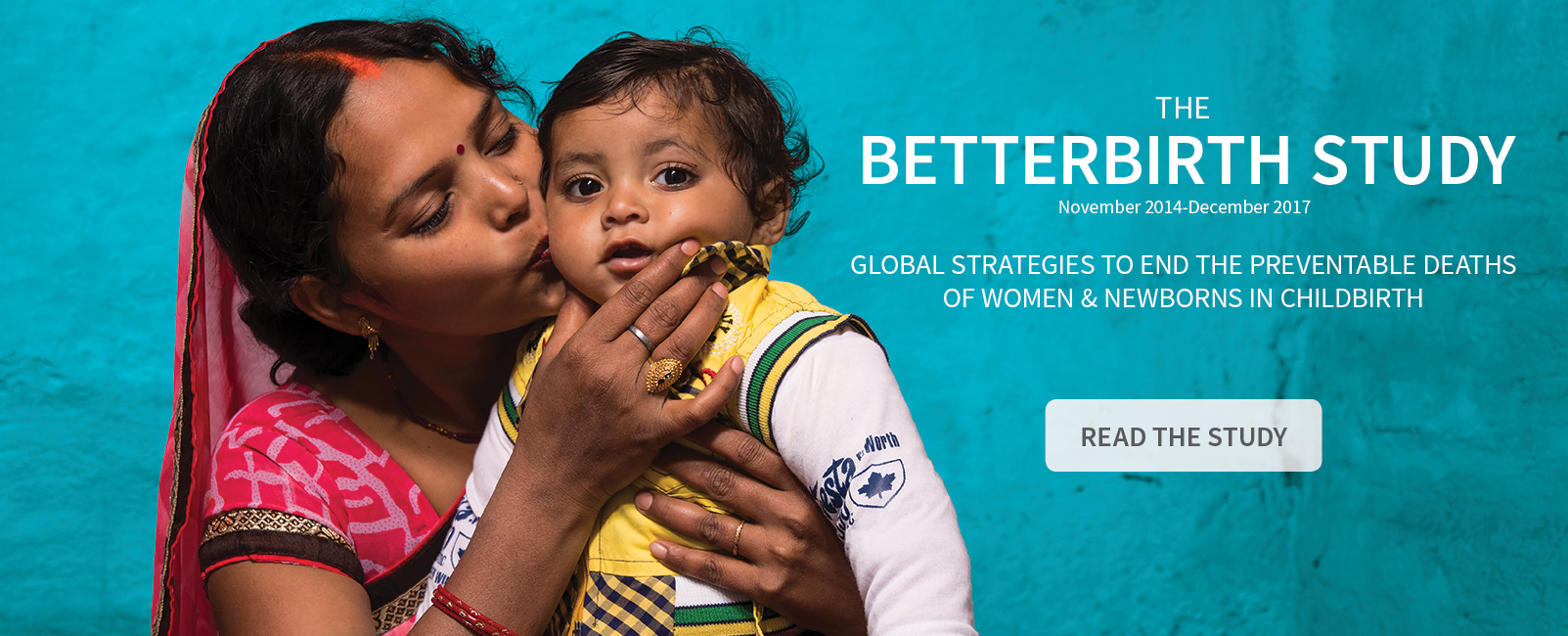 Every day, more than 800 young women and 7,000 babies die around the time of childbirth worldwide, while thousands more suffer life-threatening and lifelong complications.
Globally, we have made great strides in lowering the deaths of women and newborns; however, there is substantial room for improvement as childbirth remains the No. 2 killer of women of childbearing age. Almost all of these deaths are in low-resource settings, and the vast majority are preventable.
Poor quality of childbirth care in health facilities has been recognized as a major contributor to maternal and neonatal deaths, remaining an unfinished challenge for global health. While no single intervention alone can address the problem, improving the quality of facility-based care during labor and delivery is a critical component.
Our work in BetterBirth is focused on improving facility-based care during the period of highest risk of death and complications for women and babies – the 48 hours around childbirth. The BetterBirth Program uses the World Health Organization's (WHO) Safe Childbirth Checklist, a powerful tool that supports birth attendants to consistently deliver essential childbirth practices proven to address the biggest killers of women and babies, such as:
handwashing and use of clean gloves to prevent infection,
monitoring and treatment of women's blood pressure to prevent eclampsia, and
provision of uterine massage and appropriate medication to prevent maternal hemorrhage.
From 2014-2016, Ariadne Labs and its global partners led one of the largest studies ever conducted in maternal and newborn health to test the BetterBirth program in Uttar Pradesh, India. With more than 300,000 women and newborns, the BetterBirth Study is the first study to rigorously demonstrate large-scale, broad-based improvement in care during the 48-hour period of labor and delivery when women and newborns face the greatest risk of death and complications.