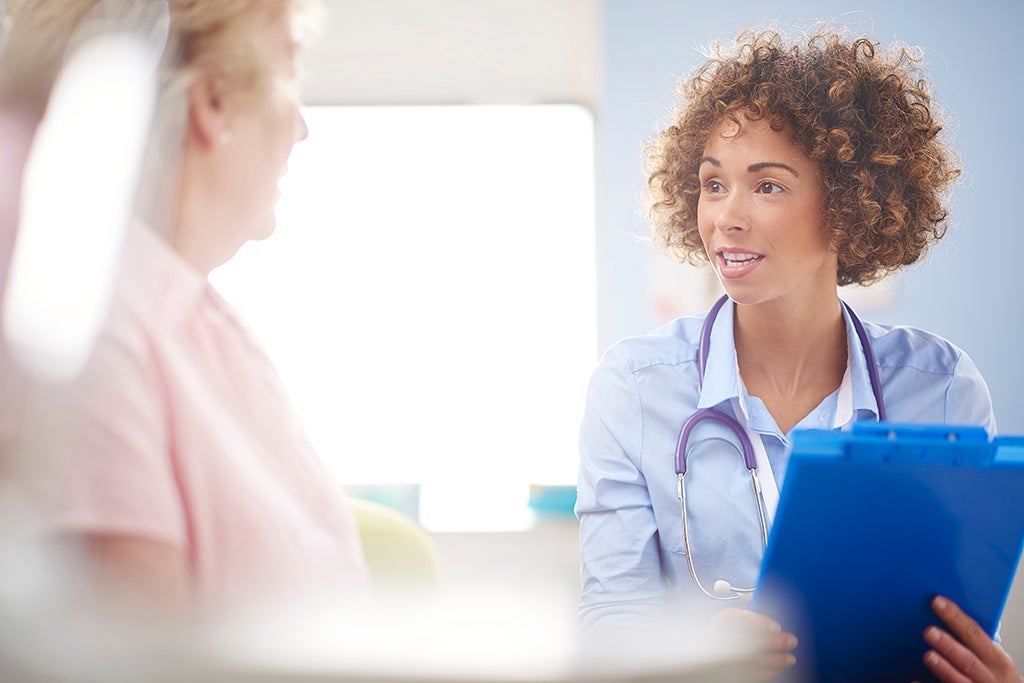 Clinician: "What are your most important goals if your health situation worsens?"  
Patient: "Just to spend time with the family. That's about it. And be here as long as I can. I'm not looking for a miracle. I'm just looking for a little time."
When we or those we love face serious, life-threatening illness, we have to make many personal and medical decisions that can be frightening, difficult, and confusing. Compassionate and clear conversation is the key to easing confusion and fear and ensuring that decisions about care reflect what matters most to patients. That might be spending time with family, taking a long dreamed-of vacation, or exercising all possible treatment options.
We know that individuals who have conversations with their clinicians about their values, goals, and wishes are more likely to receive the care they want, feel less distress, and report better quality of life. However, only a third of patients in their last year of life report having these conversations and, often, they happen too late in the course of illness to fulfill their most important wishes.
The Serious Illness Care Program was created by a team of palliative care experts at Ariadne Labs to address these challenges. At the center of the program is the Serious Illness Conversation Guide, which offers clinicians language to ask patients about their goals, values, and wishes. The guide is one element of a multi-component program creating system-level support for clinicians to have these important conversations with their patients.
A four-year randomized control trial developed by Ariadne Labs and tested at the Dana-Farber Cancer Institute examined the impact of the Serious Illness Care Program. Findings show that the program resulted in more, earlier, and better conversations between patients and their oncology clinicians, and led to significant reductions in emotional suffering for patients with advanced cancer. (For additional findings, read the "Testing the Serious Illness Care Program" section below.)
The program's goal is for every seriously ill patient to have more, better, and earlier conversations with their clinicians about their goals, values, and priorities that will inform their future care.