Serious Illness Conversation Guide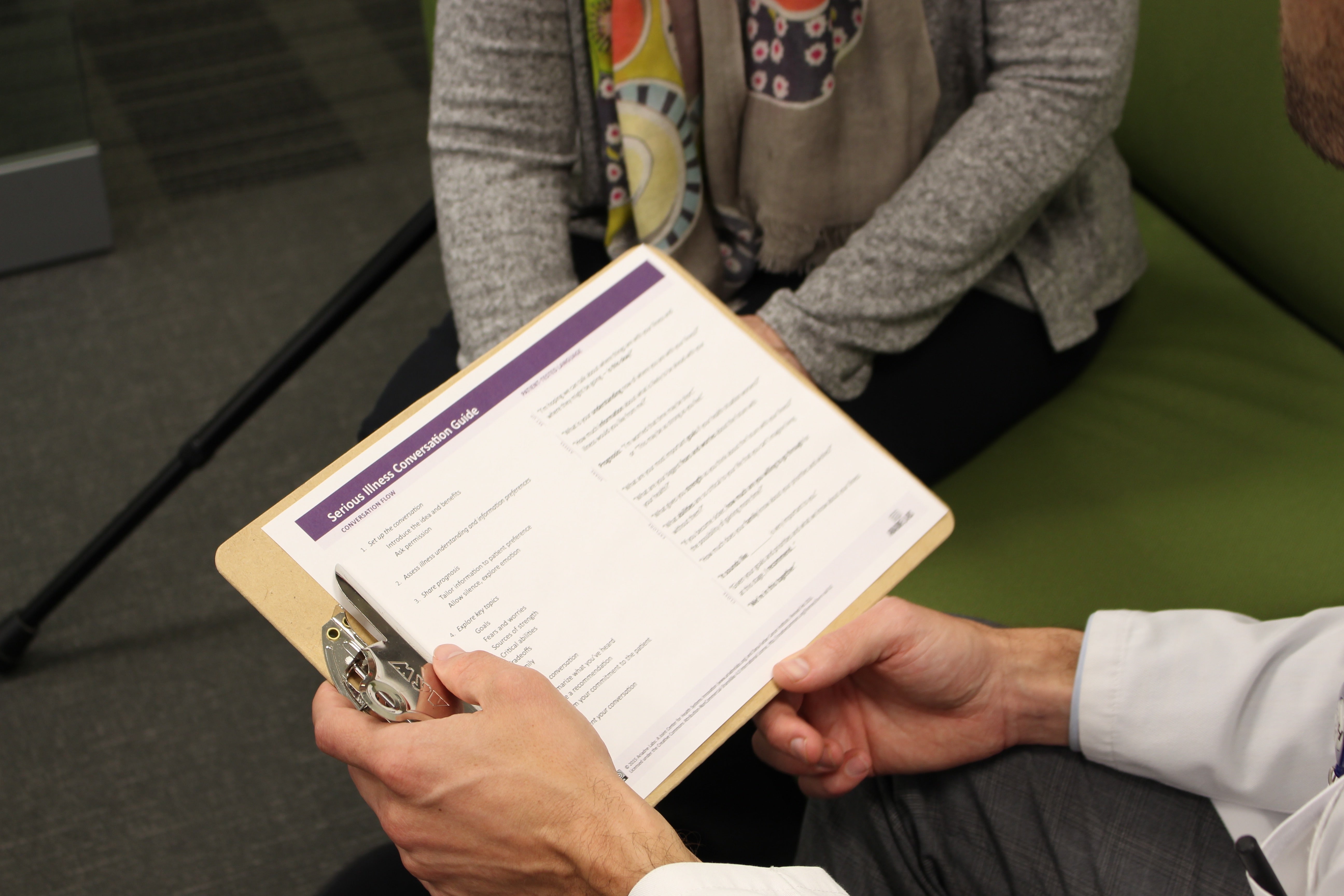 TOOLS AND DOCS
Serious Illness Conversation Guide
Updated May 18th, 2023
Ariadne Labs' Serious Illness Care Program is excited to share with you an updated Serious Illness Conversation Guide, which has been refined through an iterative, community-engaged process.
Document size: 136.99 kB
The revised guide is designed to be more inclusive and accessible for diverse patients with serious illness and their important people.

The newest version of the Guide retains its original structure and flow while incorporating patient-tested changes to the language, making the tone of the Guide more conversational and emotionally safe. Responding to additional patient input, we have also added a question about hopes to the Explore section of the Guide. 
Use the Guide to:
Talk to patients about their goals and values
Set up the conversation
Assess the patient's illness understanding and information preferences
Share prognosis
Explore key topics
Close and document the conversation