Talking to those who matter most to you about what matters most to you is important, but can be difficult. Our tools can help you prepare for these conversations so you can be sure your wishes are known and respected.
---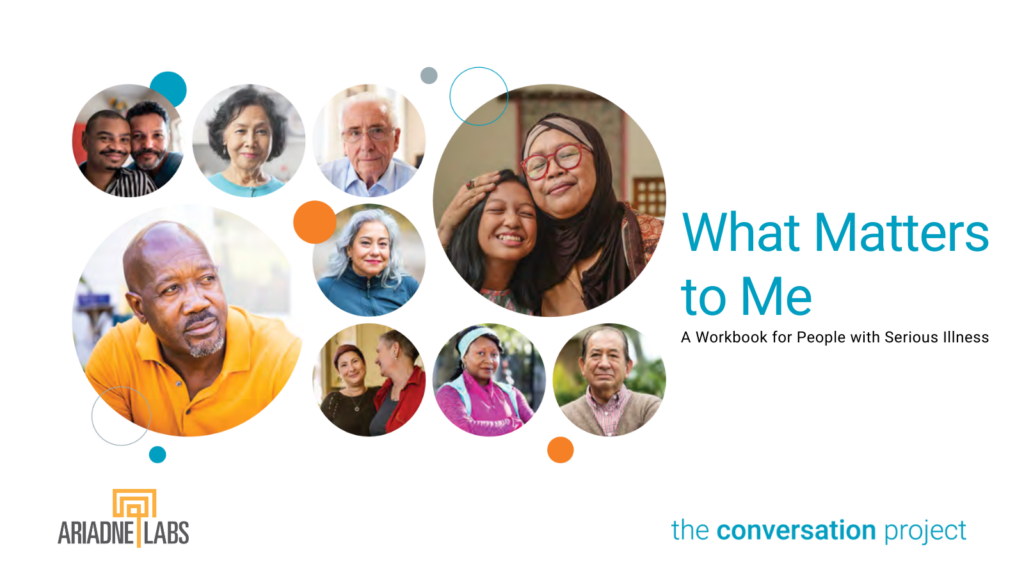 Developed in collaboration with The Conversation Project, the What Matters to Me Workbook is designed to help people with a serious illness get ready to talk to their health care team about what is most important to them.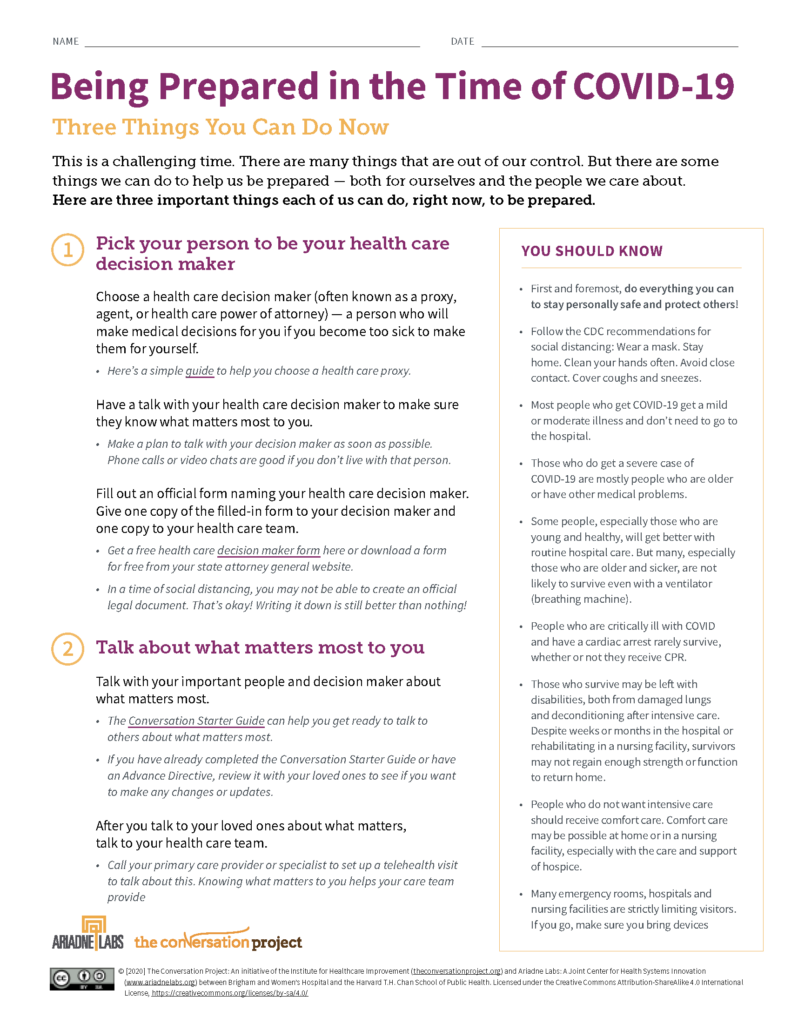 Download the "Being Prepared in the Time of COVID-19" Guide.
---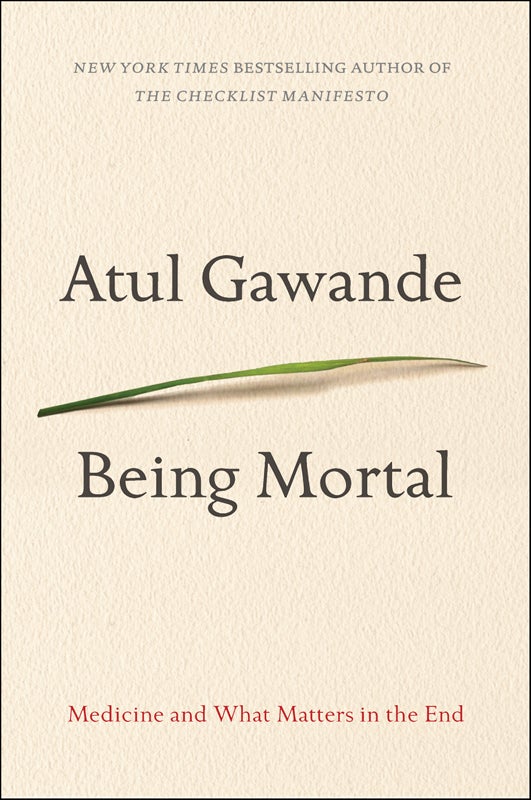 Being Mortal: Medicine and What Matters in the End
This best-selling book from Ariadne Labs' Co-Founder, Dr. Atul Gawande, looks at how to have the hard conversations and how to ensure we never sacrifice what people really care about.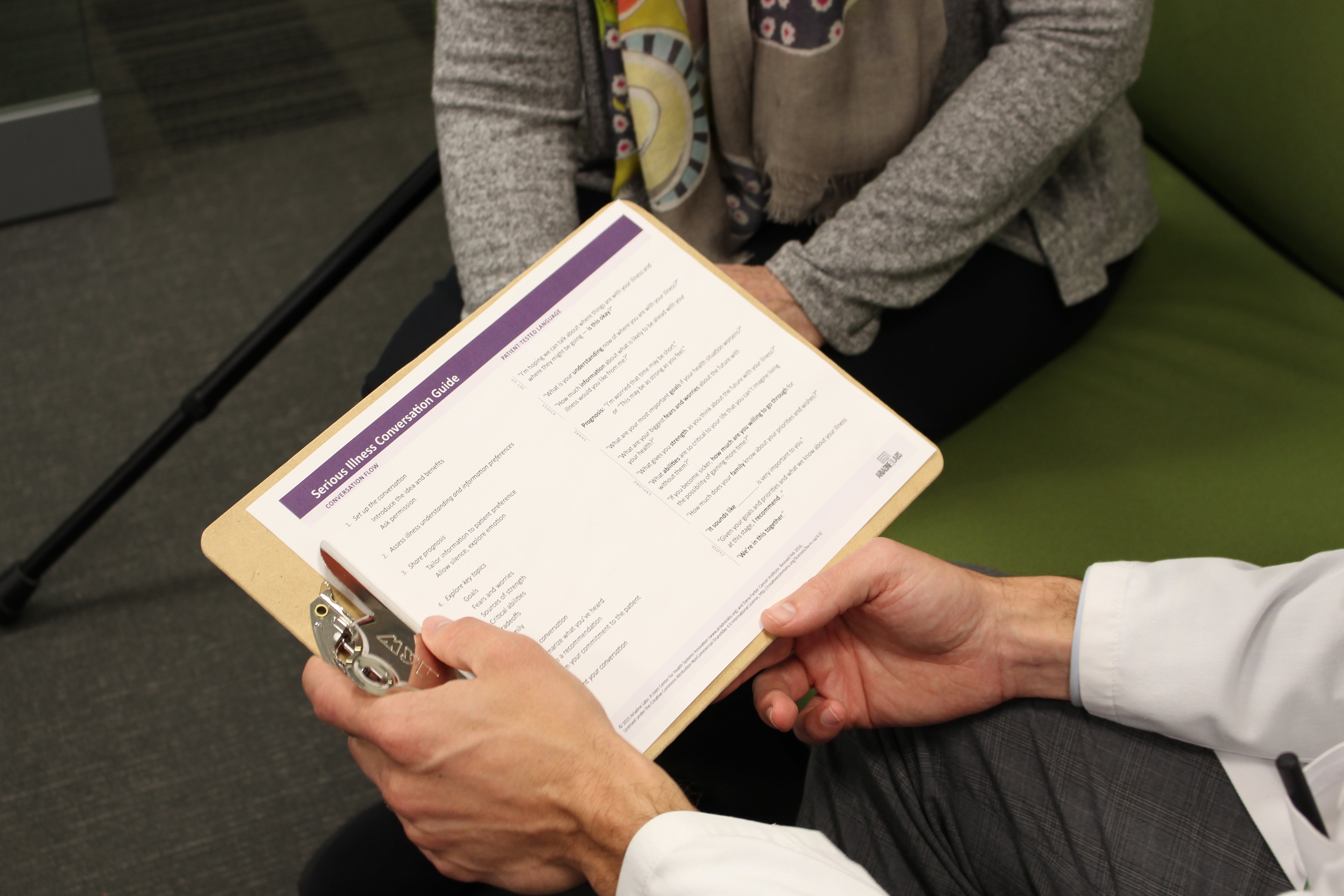 Tools for Clinicians
Download the Serious Illness Conversation Guide and join our community of practice.
LEARN MORE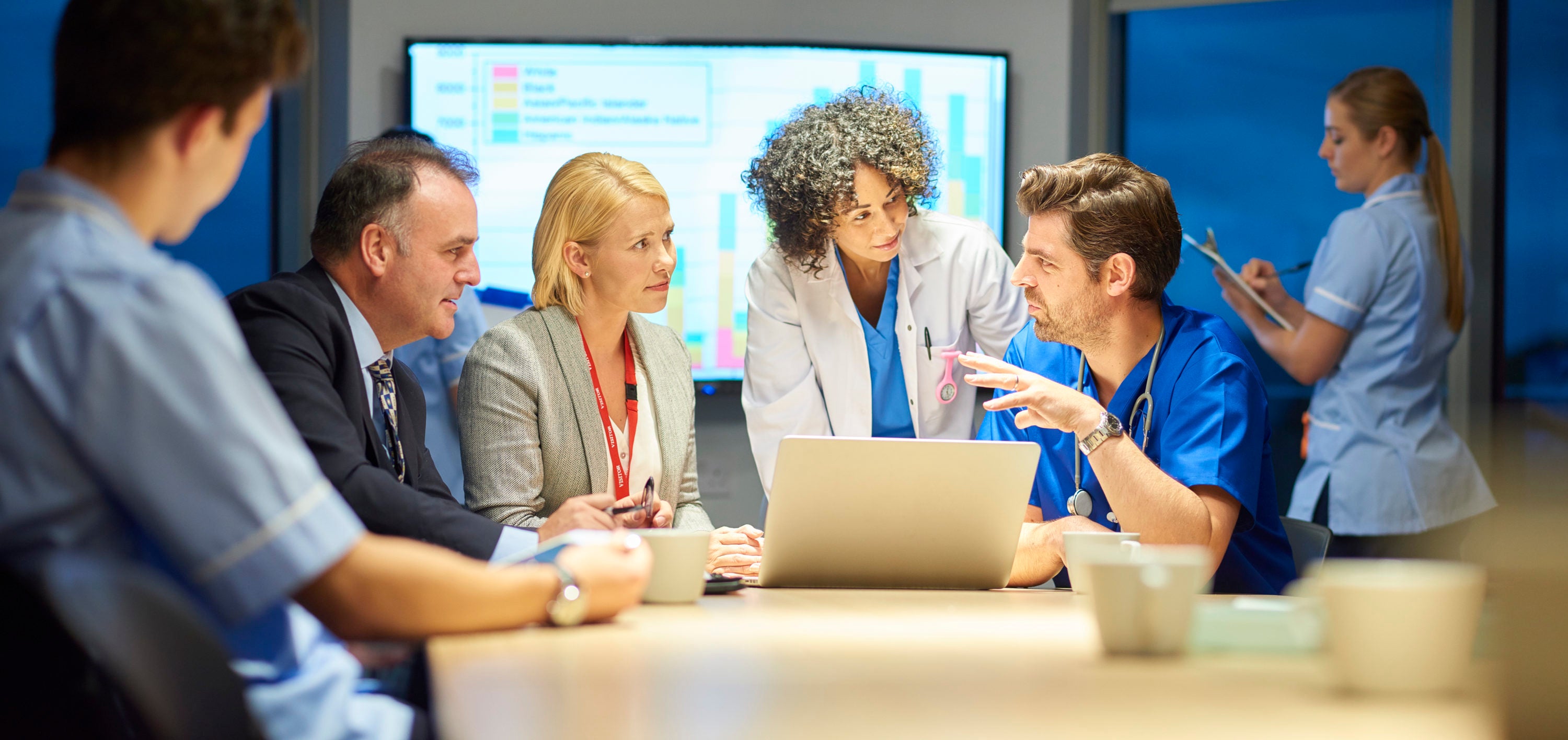 Tools for Health Systems
Tools and resources for health care systems to create an enabling environment for those with serious illnesses.
LEARN MORE