In October 2021, Amber Weiseth, DNP, MSN, RNC-OB, became the new Director of the Delivery Decisions Initiative (DDI) at Ariadne Labs and the lab's only director with a nursing background, "which I believe is an honor," Weiseth said. Weiseth brings 18 years experience as a perinatal nurse to DDI, a research and social impact program focused on transforming childbirth care around the world so that every person can start or grow their family with dignity. Since 2018 Weiseth has served as Associate Director of DDI and led the design, measurement, and implementation of DDI's TeamBirth initiative, a care process innovation designed to improve the safety and dignity of childbirth.
Growing up in Edmonds, Washington, a suburb north of Seattle, Weiseth was infatuated with dance, sailing, and spending time by the ocean, something that fueled her keen interest in science. After working 14 years as a nurse in labor and delivery, she began to focus on how health systems could be changed to get the best outcomes for patients. After receiving her master's degree, she worked for the Washington State Hospital Association, eventually becoming Assistant Director for Maternal-Infant Health Initiatives. While there, she worked to decrease maternal morbidity and mortality in the state through implementation of a maternal early warning trigger system and qualitative blood loss measurement.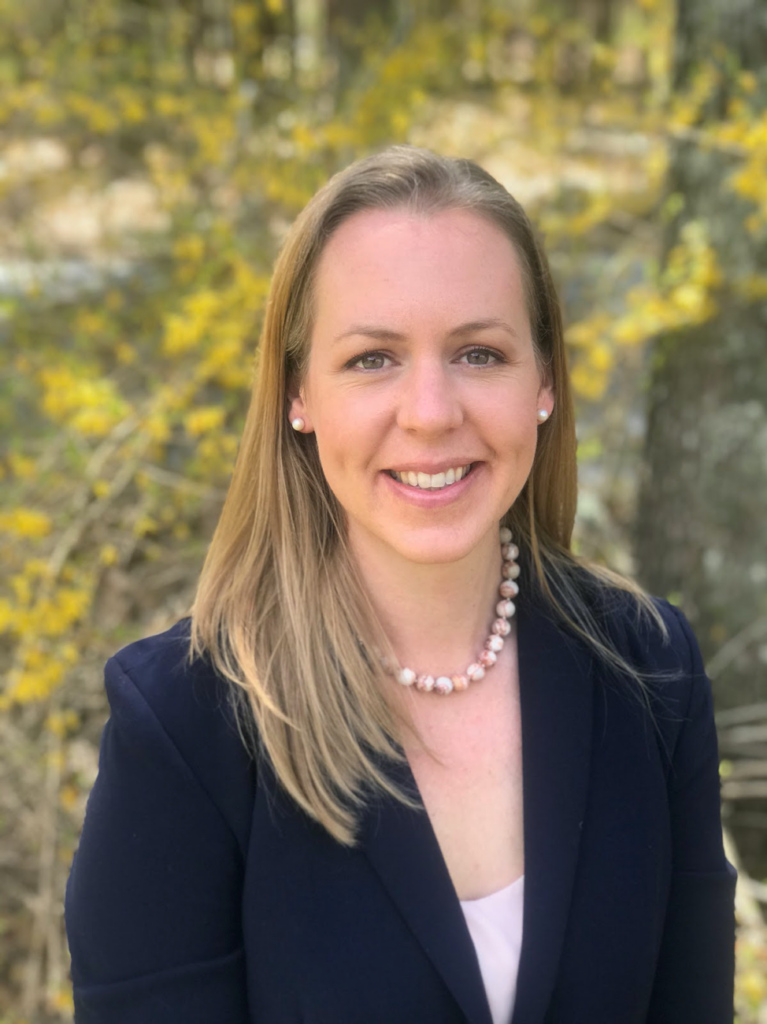 Q: You worked as a labor and delivery nurse and charge nurse for 14 years at EvergreenHealth in Washington. How does that experience influence your work as Director of the Delivery Decisions Initiative? Did any particular events or patients affect your outlook?
A: I feel like it's such a privilege that I have a clinical background. When innovating and implementing, I carry with me a firm memory of what it's like to be a clinician on the front lines and trying to do quality improvement. It really adds to my skill set. There are so many patients that I remember who really fueled my desire to make things better. When I was a brand-new labor nurse, I took care of a patient who was hemorrhaging; I felt really powerless in that situation because we didn't have the necessary equipment at the time to take care of her. And I just kept waiting and waiting,watching her deteriorate. The woman survived, and we did finally get the blood products she needed. Afterward, I just kept thinking, "This can't happen again. This can't happen to anyone else." This became my first quality improvement project, and it sparked my mission to make care better for every woman and birthing person.
Q: What innovations is DDI focusing on?
A: We've been implementing TeamBirth across the country since 2017. We found that TeamBirth was well-liked by patients and by clinicians. Patients felt that they had a better experience. Even before I shifted into the director role, we were implementing at four hospitals, two in the Tulsa area and two in Massachusetts, really trying to understand the measurement of and the experience of patients around shared decision making and autonomy. So often you hear in cases of maternal morbidity or crises that patients or their families didn't feel heard. They didn't feel listened to by the care team and didn't feel like they had control over what was happening to them. So this is something we're studying right now. We are also trying to attend to racial inequities in care and experience. We also launched at Hillcrest Medical Center in Tulsa and in their neonatal intensive care unit in early October, so we'll be working closely with that team and studying the impact TeamBirth makes.
The other area of innovation that I'm uniquely positioned to lead and support is nursing. It's a really critical period in our country and our health care system with a dire nursing shortage. This is a topic of huge importance, what with so many nurse resignations and so many people leaving the bedside feeling really burnt out from these past couple of years of COVID-19.
There is also an opportunity and huge need to innovate around nursing care models, not only for inpatient care, but also how to empower and elevate the role nurses have at the bedside in labor and delivery. Through our Nurse Impact work, we are seeking to measure the difference nurses make at the bedside because we know that they spend the majority of time there. We're currently implementing an audit and feedback report which gives nurses specific data on outcomes of patients that they've taken care of. We are continuing to look at how to get data in nurses' hands and empower them to use it to inform their practice. Historically, physicians have had access to this data but nurses have not. In order to really bring nurses equally to the table and to work on the solutions and innovation, we need to change that.
Q: What are health care system gaps that DDI is trying to address?
A: We are focusing on communication gaps and safety gaps, which I feel are very interrelated. If you look at the Joint Commission reviews of sentinel events or near misses in obstetrics, 80 to 90 percent of them have a root cause in a failure in communication. We are focused on communication among each person on the care team: the nurse, the midwife and the physician. Each of these individuals has a unique set of knowledge. But often we forget the patient. Let's say they come in at 30 years old. They have 30 years of knowledge of themselves. They understand their body; they know what's important to them. This is their expertise. Unfortunately, too often in health care, we do not include the patient in that decision making process or honor their knowledge. TeamBirth is aiming to close these gaps.
In terms of safety gaps, TeamBirth focuses on the plan of care that's discussed in that huddle and that is put up on the wall on a large shared planning board, which is basically a dry erase board. When the plan of care is written transparently up there, you have a closed loop communication. Instead of saying, "We're going to do X, Y, and Z" and then the doctor leaves, or some people forget the plan, or there was miscommunication, now you've got it written on a board. Everybody has an understanding of what is going to happen next. These decision making tools can reduce unnecessary interventions, which can put someone at higher risk for maternal morbidity or mortality.
Q: Do you see an expansion of TeamBirth?
A: To date, TeamBirth has been implemented in 23 hospitals around the United States. We're well positioned in 2022 to double that number. We're in conversations with several states and health systems around implementing the program. So the goal that we have is for TeamBirth to be the standard of care within the next five years. Over the next couple of years, we'll really be focusing on measuring results and being able to say more about how TeamBirth interacts with inequities.
Q: Since you've been associated with DDI, the program has expanded to include many projects, including work addressing Racial & Ethnic Inequities, Expecting More, and the Maternal Wellbeing City Dashboard. How does all of this work connect to support the mission?
A: Over the past couple of years, the Delivery Decisions Initiative has expanded to put a greater emphasis on community resources — on building up the community, understanding the community, measuring what's present in the community that supports birthing people. This is a space that we will continue to look into and continue to support because we know that it really does take not just a health system, but it takes the presence and involvement of a community.
Q: What are the barriers – social, psychological, economic, cultural – to more widespread adoption of the TeamBirth concept?
A: Nursing turnover and staff retention has hit crisis levels. In Washington state alone, there are 20,000 open nursing positions. It's unlikely that all those are going to be filled and we can't produce nurse graduates fast enough to fill those gaps. In order to change a system, you need people who can take it on the leadership to implement. You need resources, will, and capacity. One of our biggest barriers in achieving our goals will be finding health systems that can continue to support quality improvement during a period of disruption.
I will always remember watching a patient almost die because we didn't have the right resources. That kind of experience is very disempowering. It can make you want to leave health care. But if you, as a clinician, can participate in quality improvement efforts, you can gain a sense of empowerment because you believe you can do something about what you are seeing and experiencing.