Jay Want
Joyce Edmonds with Maureen Farrell
Richard Gitomer
Lauren Kennedy-Metz
Shahed Alam
Ravi Kavasery
Mary Brindle
Justin Sanders
Amie Shao
June-Ho Kim
---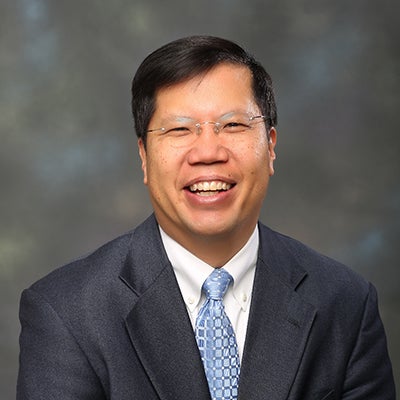 Jay Want
Executive Director,
Peterson Center on Healthcare
New Normal: A State Plan to Re-Open Society
How do you return to some function in society in the midst of COVID-19? In this talk I will discuss how Colorado plans to re-open societal function in a stepwise, logical fashion. I volunteered to help my home state during COVID-19 and was assigned to lead a group called New Normal. I will present the work my team put together to restart the state's economy while minimizing the risk inherent in allowing people to re-congregate.
Bio
Jay Want, MD, is Executive Director of the Peterson Center on Healthcare. He leads the Center's expanding portfolio of initiatives and grants to identify high-performance models of healthcare, validate their impact on quality and cost, and facilitate their adoption on a national scale.
Dr. Want brings decades of experience in healthcare delivery, improvement science, data transparency and executive leadership. His background as a primary care physician further grounds the Center in its work to enable physicians, partnering with patients and care teams, to transform healthcare delivery from within the system.
Formerly Chief Medical Officer and Board Chairman at the Center for Improving Value in Health Care, Dr. Want has significant expertise in creating public-private partnerships that support the transparency necessary for healthcare transformation. He has also consulted for the Network for Regional Healthcare Improvement, the Center for Medicare and Medicaid Services, and the Robert Wood Johnson Foundation.
Dr. Want has also served as an Innovation Advisor for the Center for Medicare and Medicaid Innovation and was the President and Chief Executive Officer of a management services organization that is now part of the Medicare Shared Savings ACO Program. He served on the board of the non-profit Rocky Mountain Health Plan and on task forces for the Colorado Division of Insurance, the Colorado Trust, the Colorado Hospital Association, the Governor's Blue Ribbon Commission on Health Care Reform, as a commissioner on the Colorado Commission for Affordable Health Care, and as a fellow of the Colorado Health Foundation.
---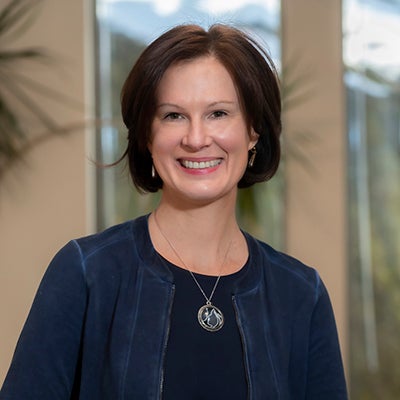 Joyce Edmonds with Maureen Farrell
Associate Professor,
Boston College
Nursing Insight and COVID-19

As a discipline, nursing is governed by both empirical truths and social relevance and value orientations. The unprecedented changes brought on by COVID-19 have challenged this governance that is embodied in direct, bedside care of patients. This presentation will briefly discuss the impact of these challenges on Nursing Insight – a portfolio of three different projects that use labor and delivery nurse practice data to inform quality improvement. It will highlight how practice and policy adaptations differentially impact nursing in comparison to physicians. Issues of accountability, safety and quality of care will be raised. With many unanswered questions ahead, we will demonstrate the continued value of investing in and empowering nurses within the health care team to lead and manage the provision of high-quality patient-centered care. This body of work will be of use to the wide range of stakeholders who support the evidence, applicability and values central to the profession during this public health challenge.
Bio
This will be co presented by Joyce Edmonds and Maureen Farrell.
Joyce K. Edmonds, Ph.D., M.P.H., RN, is an Associate Professor at Boston College, Connell School of Nursing. She received an MPH from Oregon Health Sciences University and a PhD from Emory University. She has over fifteen years' experience in nursing and public health practice and research focused on maternal health outcomes. Dr. Edmonds has a research appointment with the Munn Center for Nursing Research at Massachusetts General Hospital and is an Affiliate member of Ariadne Labs leading the Nursing Insight Portfolio with the Delivery Decisions Initiative team. She is an active member of AWHONN and Chair-Elect of APHA Nursing Section.
Dr. Maureen Farrell received her B.S. in Systems Engineering from the United States Naval Academy in Annapolis, Maryland and her M.D. at Washington University in St. Louis. She completed OBGYN residency at Naval Medical Center San Diego and is a veteran serving 20+ years in the United States Navy as an OBGYN and medical educator. She joined the faculty at BIDMC and HMS Department of Obstetrics, Gynecology and Reproductive Biology. She presently serves as the Medical Director of Gynecologic Surgical Services and is Associate Faculty at Ariadne Labs working with the Delivery Decisions Initiative team. She is an active member of ACOG, ABOG and SASGOG.
---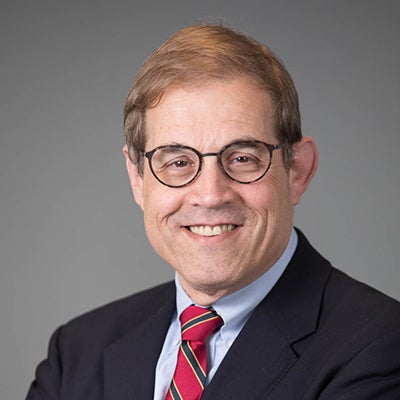 Richard Gitomer
Director, Primary Care, Department of Medicine,
Brigham and Women's Hospital
Primary Care: Flattening the Curve While the System Manages the Peak
Defense strategies against COVID-19, such as sheltering in place and social distancing, coupled with patient fears, have put restrictions on essential primary care services. Failing to provide these services results in greater demand on hospitals and emergency departments. This presentation will share how 16 Brigham Health primary health care sites responded to the COVID-19 challenge to protect patients and staff, provide quality care, and steward scarce resources with solutions like targeted mobile outreach, virtual visits, drive-up testing sites, and virtual primary care clinics, and share how the COVID-19 response can be an inflection point in the adoption of key strategies like team-based care, targeted outreach, and virtual care.
Bio
Dr. Gitomer is the Director of the Brigham Health Primary Care Center of Excellence (COE). In this role he oversees approximately 200 primary care providers within sixteen locations across the Brigham catchment area. Until COVID the COE was focusing on creating a value-based primary care platform within a large academic medical center.
Prior to the current role, Dr. Gitomer was the President and Chief Quality Officer of the Emory Healthcare Network (EHN). The EHN is a clinically integrated network owned by Emory Healthcare. At the time, it included five hospitals and 2,000 physicians of which 450 were in independent practice. In that role he provided clinical leadership in payer negotiations, worked with administrative partners to create the governance, management and operational infrastructure for the network, led the development of the high-risk care coordination program, and led the development of the data and analytics infrastructure for oversight of the clinical operations.
Prior to his involvement with the EHN Dr. Gitomer was the inaugural Chief Quality Officer at Emory University Hospital Midtown (EUHM). In this role he oversaw the development of the quality improvement infrastructure at EUHM and was on the senior leadership team developing the quality infrastructure for Emory Healthcare. During his tenure, EUHM rose from the 4th quintile to achieve top 10% performance in quality and safety across US academic medical centers.
Prior to these roles Dr. Gitomer served numerous leadership roles within Primary Care for The Emory Clinic with the last being Clinical Chief for Primary Care.
---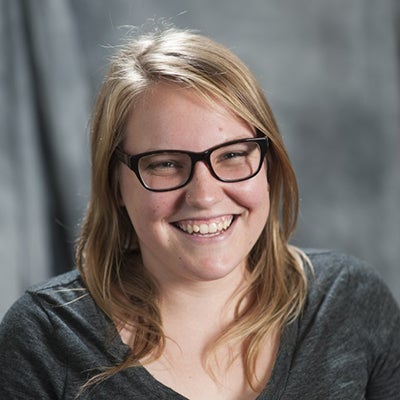 Lauren Kennedy-Metz
Health Science Specialist,
VA Boston Healthcare System
Research Fellow,
Harvard Medical School
Development of a COVID-19 Cognitive Aid to Support Operating Room Personnel
COVID-19 precautions and risks are complicating surgical procedures, burdening already taxed surgical teams with additional cognitive load. Team members must quickly process multiple protocol changes to ensure safety of both the patient and the team. This presentation will discuss the development of a COVID-19-specific cognitive aid, the COVID-19 Surgery Support System (CSSS), to support operating room (OR) personnel. The tool will integrate COVID-19-specific considerations into existing OR process models to create context-sensitive checklists to provide real-time guidance during procedures. We are identifying COVID-19-specific considerations through novel protocols developed by surgical departments, feedback from subject-matter experts, and interviews with end users. Our hope is that this will reduce the cognitive load on surgical teams even as new directives arise and improve patient safety.
Bio
I am currently a postdoctoral research fellow affiliated with the Department of Surgery at Harvard Medical School, and working with Dr. Marco A. Zenati, Chief of Cardiothoracic Surgery in the Division of Cardiac Surgery at the VA Boston Healthcare System in West Roxbury. My research is ultimately focused on enhancing patient safety by introducing and evaluating cognitive aids aimed at enhancing surgical teams' cognitive and non-technical performance. My previous work as a doctoral student in the Department of Translational Biology, Medicine, and Health at Virginia Tech focused on physiological indicators of cognitive workload, and discerning the relationship between these indicators and 1) self-perceived levels of stress and cognitive workload and 2) task performance. I investigated the utility of using biofeedback and coping instructions as a cognitive aid for providers. The primary project in our multi-institutional research group at the VA focuses on an adaptive intra-operative procedural checklist designed to provide guidance to the cardiac surgery team during cardiac surgery operations including aortic valve replacement and coronary artery bypass graft surgery. We are interested in the team dynamics, including physiological measures of cognitive workload, communication patterns, situational awareness, and patient outcomes. Future work I'm interested in involves incorporating my multiple interests with an eye towards using physiological data alongside cognitive aid checklists to contribute to a training paradigm for novice cardiac surgery team members.
---
Shahed Alam
Co-Founder, President,
Noora Health
"When is it going to end?" – Community insights from 4 Indian states
Noora Health's primary COVID-19 goal is to drive positive behavior change for at-risk communities. Noora Health is collaborating closely with government stakeholders and non-profit partners to mobilize an optimal health systems response by creating and disseminating high quality, culturally contextualized, and multilingual health behavior change materials. To ensure our materials accurately meet community needs across India, we conducted phone surveys with over 2,100 community members and healthcare workers across four Indian states. This presentation willI discuss our insights into risk perception, common prevention strategies, social distancing behavior, and preferred information mediums, as well as how these learnings can be integrated into the design and development of Noora's content and response.
---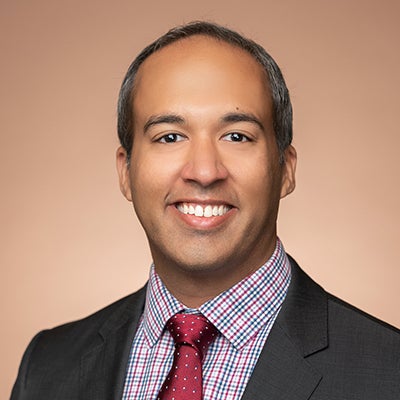 Ravi Kavasery
Medical Director of Quality and Population Health,
AltaMed Health Services
Associate Faculty, Division of Global Health Equity,
Brigham and Women's Hospital
How the largest FQHC in America Navigated COVID to Address Health Equity
Safety-net health systems play an essential role in the US health care system by providing care to low-income and vulnerable populations. The COVID-19 pandemic has amplified the historically poor health outcomes and inferior quality care these groups experience. As the nation's largest federally qualified health center, serving Los Angeles and Orange Counties, we share our experiences using a population health systems of care approach to addressing COVID-19 and ensuring the preventive and chronic care for the population we serve. The COVID-19 pandemic has presented safety net health systems with extraordinary challenges, but has also provided us a transformative moment to develop systems of care that address historic inequities.
Bio
Dr. Ravi Kavasery is an experienced physician leader in innovative primary care delivery. He was one of the earliest physicians to join Iora Health, a disruptive primary care group renowned for its leadership in transforming primary care. As Iora's Medical Director of Clinical Development and Performance, Ravi led a multi-disciplinary team in the development and implementation of Iora's expansion across 7 states. Iora Health's innovative primary care model has received national recognition for reducing hospitalizations, saving healthcare costs, and improving the patient experience, including coverage in the New England Journal of Medicine, Health Affairs, the New Yorker, and the New York Times. Ravi now serves as the Medical Director of Quality and Population Health for AltaMed Health Services, the largest federally qualified health center in the U.S., serving Los Angeles and Orange Counties. He is also an associate faculty member with the Division of Global Health Equity at Brigham and Women's Hospital and Harvard Medical School.
Ravi received his M.D. cum laude from Yale, and graduated with honors from Johns Hopkins University. He has done clinical work in Rwanda, Uganda, Malawi, South Korea, Argentina, and on the Navajo Nation. He trained in internal medicine at Brigham & Women's Hospital, where he practiced primary care at the Southern Jamaica Plain Health Center. Ravi has received multiple teaching awards from the Harvard Medical School Academy for Teaching and Learning. Prior to medical school, he was named a Henry Luce Foundation Scholar and worked in Seoul, South Korea.
---
Mary Brindle
Associate Professor of Surgery and Community Health Sciences,
University of Calgary
Managing and Navigating Safe Systems Through COVID-19
Health care systems have needed to urgently develop contingency plans to address a surge in critically ill patients during the COVID-19 crisis. These plans require stewardship of human, material, and capacity resources. The crisis has required redeployment of providers to new roles or new sites of care, and reconsideration of when and how to reallocate resources after the COVID-19 surge has subsided to address the needs of patients whose care has been delayed. Clear frameworks and recommendations for addressing these resource management considerations do not exist. This presentation will describe efforts of Ariadne Labs' Safe Surgery and Safe Systems program to determine best practices in redeployment of the health care workforce to meet the surge of critical patients, rapid onboarding of redeployed clinicians, and restarting routine surgical care post-COVID-19.

Bio
Mary Brindle is a pediatric surgeon and health systems researcher. She is the incoming Director of the Safe Surgery Safe Systems Program at Ariadne Labs, and the Scientific Director of the Province of Alberta Surgery Strategic Care Network as well as Professor of Surgery and Community Health Sciences at the University of Calgary (effective July 1, 2020). She has helped lead an international team to optimize the performance of the WHO Surgical Safety Checklist in High Income Countries and has worked to advance the rigor and scope of international Enhanced Recovery After Surgery guidelines.
Mary is originally from St. Catharines Ontario. She went to Yale University for her Undergraduate degree in Art, received her MD from Dalhousie University in Halifax, completed her general surgery residency in Vancouver and her pediatric surgery residency in Toronto. She completed an MPH at TH Chan Harvard School of public health and has worked in Calgary for almost 14 years. She will be assuming the full time role of Director of Safe Surgery and Safe Systems starting in July.
---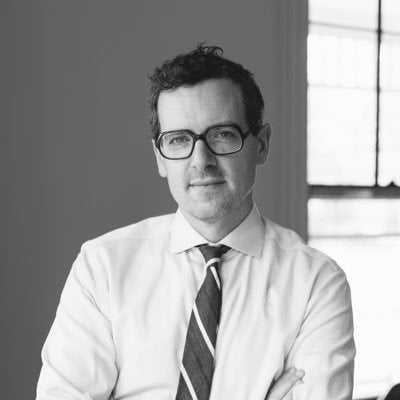 Justin Sanders
Associate Faculty,
Ariadne Labs
Instructor in Medicine,
Harvard Medical School
Attending Physician,
Dana-Farber Cancer Institute and Brigham and Women's Hospital
The Serious Illness Care Program's COVID-19 Toolkit – A Rapid Response to an Evolving Pandemic
The COVID-19 pandemic has highlighted weaknesses of the health care system that now urgently threatens the well-being of millions. One such weakness is clinician-patient communication. Based on our six years of learning with health care systems about how to ensure access for seriously ill patients to timely communication about their prognosis, goals, and priorities, we believe that a systematic response can equip health care systems to ensure the highest quality care to the most people, facilitate the most efficient use of resources, and respond to the psychological needs of their workforce. This presentation will share the Serious Illness Care Program's approach to developing a communication and implementation toolkit in response to the COVID-19 pandemic, including rapid progression through the Ariadne Arc of Design, Test, and Spread. It will describe early response to this toolkit in multiple settings and reflect on lessons learned for rapid system level responses to health system needs in a time of crisis.
Bio
Justin Sanders, MD, MSc, is an associate faculty with the Serious Illness Care Program at Ariadne Labs, where his work focuses on disparities in serious illness communication and care among the seriously ill. Justin is an Instructor in Medicine at Harvard Medical School and an attending physician in the Psychosocial Oncology and Palliative Care department at the Dana-Farber Cancer Institute and the Brigham and Women's Hospital. As a Fulbright Scholar, Justin studied barriers to utilization of hospice services among South Asian Muslims in East London, UK. Justin has a BA in Art History from Haverford College, an MD from the University of Vermont College of Medicine and an MSc in medical anthropology from University College London. He completed internship, residency and a chief residency in Family and Social Medicine at Montefiore Medical Center and is a graduate of the Harvard Interdisciplinary Palliative Care Fellowship. Justin's academic interests lay at the intersection of culture, communication, and serious illness, with a focus on disparities and quality measurement in serious illness communication. He is a 2016 recipient of the Cambia Health Sojourn Scholars Award, a leadership focused career development award for future leaders in palliative care.
---
Amie Shao
Principal,
MASS Design Group
Redesigning Hospital Spaces on the Fly to Protect Healthcare Workers
COVID-19 has posed an unprecedented challenge to global health systems. Hospitals have scrambled to repurpose and convert spaces, but in order to continue providing safe and effective care, they must ensure that health care workers remain healthy. A team of clinicians and designers from Mount Sinai Hospital, MASS Design Group, and Ariadne Labs came together to identify spatial interventions to mitigate infection risk among health care workers. This collaboration leverages MASS' lessons designing for global epidemics and evidence-based research experience; Ariadne's public health innovation pathway and knowledge-sharing model; and Mount Sinai's position on the frontlines of the NYC epidemic to offer a glimpse of COVID-19 capacity planning. Learn more about our rapid response spatial study, and simple interventions we identified to protect health care workers.

Bio
Amie Shao is a Principal with MASS Design Group, where she oversees research focusing on health infrastructure planning, design, and evaluation. Blending human-centered design practices with evidence-based research, Amie has collaborated with Ariadne Labs and the Robert Wood Foundation to investigate the Impact of Design on Clinical Care in Childbirth, coordinated the production of National Health Infrastructure Standards for the Liberian Ministry of Health, and developed infection control design resources for USAID. Her work is aimed at engaging and empowering stakeholders in the design process; supporting and substantiating the impact of design on health, social, and environmental outcomes; and translating research into guidelines that can be used to advocate for policy change.
---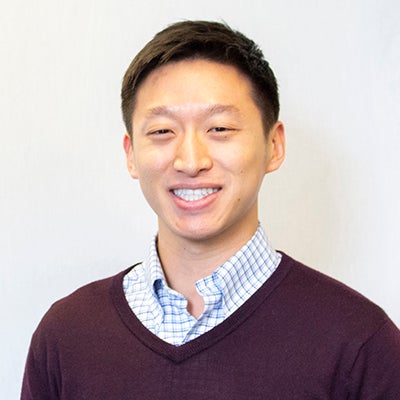 June-Ho Kim
Fellow in General Medicine & Primary Care,
Ariadne Labs, Harvard Medical School, and Brigham and Women's Hospital
Global Learnings in Adapting Health Systems for Pandemic Response
Sometimes the answers that we seek are just in a different language or culture. During the COVID-19 pandemic, the United States has had the advantage of seeing the crisis unfold in several other countries in Asia and Europe. By studying outlier countries, we identified and compared key strategies to increase health system capacity, prevent nosocomial infections, and protect health care workers and patients. We conducted a rapid set of interviews with frontline providers and health system leaders as well as a systematic review of country and hospital-level protocols from South Korea, Italy, and Japan. Additionally, we partnered with a team of global volunteers to crowdsource the translation of the South Korean COVID-19 playbook, contact tracing strategies, and drive-through/walk-through screening center guides into four languages. In a rapidly evolving global crisis, benchmarking protocols and performance against other countries coupled with translations of health systems strategies can enable best practices to be spread more swiftly and at scale.
Bio
June-Ho Kim, MD, MPH is a Fellow in General Medicine & Primary Care at Ariadne Labs, Harvard Medical School, and Brigham and Women's Hospital. This summer, he will join the faculty at Ariadne Labs and the Division of General Medicine & Primary Care at Brigham and Women's Hospital and Harvard Medical School. He leads Research & Development for the Primary Health Care team at Ariadne to more rapidly, innovatively, and effectively measure the delivery of primary health care and disseminate insights to policymakers, researchers, and implementers. He also practices primary care and internal medicine in Boston with clinical and research interests in chronic disease management for vulnerable populations, particularly people with HIV, hepatitis C, and opioid use disorder. Previously, June-Ho worked in Uganda as a Doris Duke International Clinical Research Fellow to study aging and the development of cardiovascular and metabolic diseases in people living with HIV on antiretroviral therapy. He earned his A.B. from Harvard College, M.D. from the Johns Hopkins University School of Medicine, and M.P.H. from the Harvard T.H. Chan School of Public Health. He completed his residency in Internal Medicine and Primary Care at Brigham and Women's Hospital.