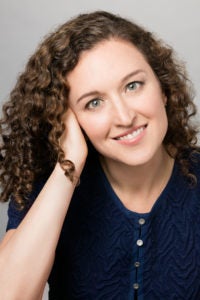 Critical care physician and Ariadne Labs faculty member Daniela Lamas has been selected among 15 accomplished professionals as 2020 National Fellows by New America, a think and action tank that connects research, technology, and solutions.
The fellows program supports projects such as books, films and podcasts on topics ranging from mass incarceration, Chinese surveillance, refugees, and the legacy of slavery.
Lamas, a pulmonary and critical care physician at Brigham & Women's Hospital and instructor in medicine at Harvard Medical School, plans to work on a nonfiction book that delves deeply into difficult and troubling issues about decision-making in palliative and critical care. Lamas works with the Serious Illness Care Program at Ariadne.
"Every year, we receive hundreds of applications, all worthy of a fellowship, but those projects that stand out are ones that challenge us to think deeply and thoughtfully about pressing social issues," New America Fellows Program Director Awista Ayub said in a statement. "This year's class continues to push their form, whether as a writer, filmmaker, or artist, to tell the stories that force us to stop, take notice, and act."
Reached in California where she is working as a consultant and writer for the Fox TV medical drama, "The Resident," Lamas said she was pleased to find out she had received the fellowship and looks forward to meeting her fellow recipients.
"A lot of my non-medical writing – that is my writing for a lay audience – has been done in isolation," she said. "Now, I hope to be a part of a group of people who all have similar goals of creating and telling stories that matter to the broader audience."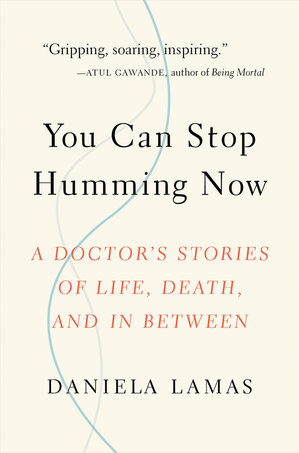 Lamas, the author of a previous book, You Can Stop Humming Now: A Doctor's Stories of Life, Death, and In Between, is still working on details of what her book will entail but she wants to explore issues of loneliness, caregiving, and critical care. For example, she wants to highlight current medical rules stipulating that candidates for heart transplants must identify three caregivers to be eligible for the procedure – just a spouse is not enough. She wonders, what might it be like to have a conversation in which a person with a failing heart is turned down for lack of caregivers; "because you're lonely, you're not a candidate for modern medicine."
She may also write about a wedding in an ICU which goes terribly awry, and how revealing family secrets affects health-care decisions.
Lamas believes that creating narratives about medical care – whether in print or on television – is "the best way for me to have people pay attention to issues and create empathy where they might not have had it before."
Lamas said she applied to be a New America fellow after a recommendation by Ariadne Labs founder Atul Gawande; the fellowship fits with her large portfolio of interests at Ariadne, a place she calls "amazing." The lab, she said, has shown her how "there are many ways to make change."
Stephanie Schorow