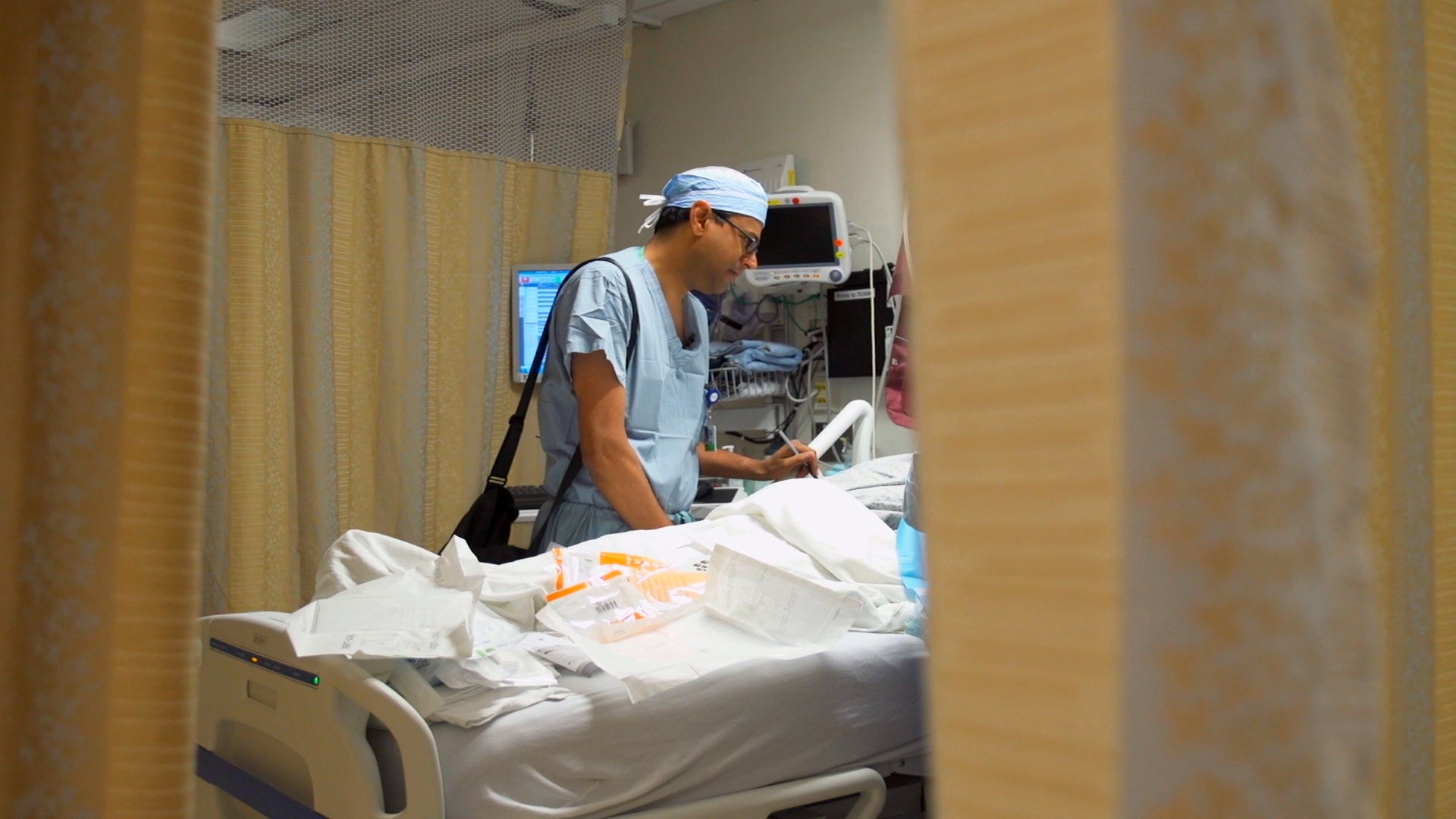 The Frontline documentary, Being Mortal, co-written by Dr. Atul Gawande and inspired by his bestselling book, has been nominated for an Emmy Award in Outstanding Informational Programming, Long Form.
Three years in the making with Gawande as the correspondent, the PBS documentary explores the themes introduced in his 2014 book Being Mortal, Medicine and What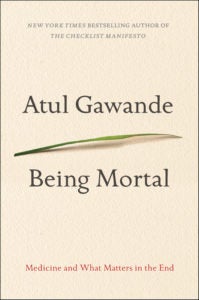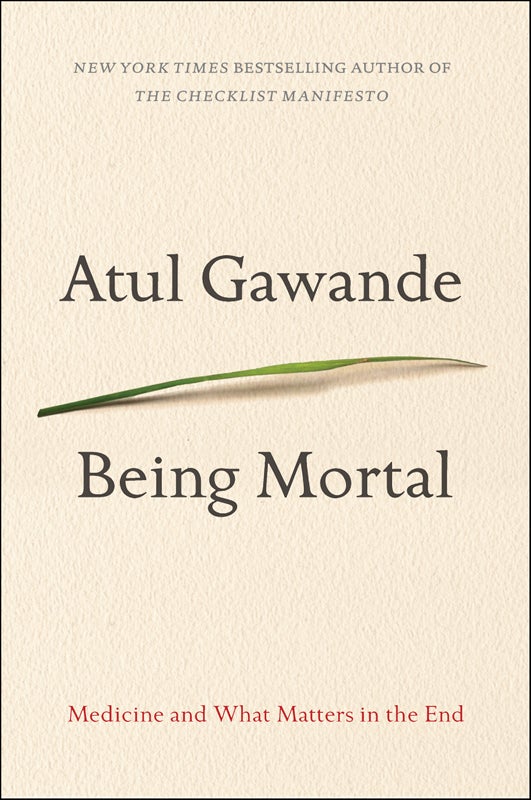 Matters in the End, which just passed the 1 million sales mark and has been on The New York Times Best Seller list for 79 weeks. The film was shot largely at Brigham and Women's Hospital and Dana-Farber Cancer Institute in Boston, where Gawande is a general and endocrine surgeon. Directed and co-written by two-time Emmy Award winning director Thomas Jennings, it takes an intricate look at doctors' struggles to communicate with seriously ill patients at the end of life and Gawande's experience with his father's death.
"When I started my training in surgery, I discovered that all the stuff I learned about in books in medical school is really just a tiny little bit of what it means to be good at doing my job," Gawande says in the opening of the film. "It's not just about how smart you are anymore as a doctor, it's about how you work with teams and how mistakes get made and how you handle them, and how you learn. Among the most uncomfortable difficulties was grappling with those cases where we couldn't solve the problem. The two big unfixables are aging and dying.  You can't fix those."
The ideas at the heart of both the documentary and the book– that patients too often do not receive the care they want at the end of life and the best way to assure they do, is for doctors and patients to have meaningful conversations about what matters most — form the foundation of the Serious Illness Care Program founded by Gawande and palliative care physician Susan Block at Ariadne Labs. The program trains clinicians to have better conversations with their patients and provides a system-level intervention to make sure those conversations happen more often and earlier in the course of treatment and are of better quality.
The documentary tells the stories of patients who have very different experiences with dying and the physicians who took care of them: a young woman diagnosed with Stage 4 lung cancer in the ninth month of her pregnancy; a 46-year-old man with brain cancer; a 68- year-old man with a rare form of lymphoma and woman hospitalized in the last few days of her life. It also tells the story of Gawande's struggle at the other end of these conversations when his father was diagnosed with a tumor on his spinal cord. In learning how to talk about death, Gawande and his family were able to ensure his father received the care he wanted throughout the progression of his disease.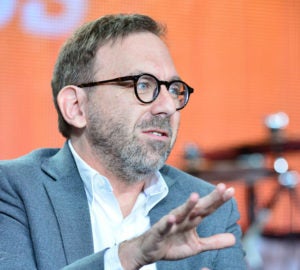 Jennings said the documentary was particularly difficult to film because it asked both patients and physicians to be vulnerable. The film captures patients' last words and watches them hours before their death. Creating this documentary, Jennings said, was the closest he has come to experiencing and accepting death.
The National Academy of Television Arts & Sciences awards the Emmy's for excellence in American national news and documentary programming. Being Mortal is nominated with Direct TV Audience's Silenced, PBS' Gunned Down: The Power of the NRA, PBS' In Defense of Food, and Fusion's Prison Kids: America's Crime Against Children.
The 37th Annual News and Documentary Emmy Awards will be announced September 21, 2016 at the Lincoln Center in New York City.
–By Emily Sokol