Improving primary health care is key for boosting a country's overall development as well as achieving universal health coverage. In a new paper, a team of country-level leaders and primary health care experts describe new groundbreaking tools that can help low- and middle-income countries evaluate their primary health care systems, pinpoint problems, and then do something about it.
As paper co-author Hannah Ratcliffe noted, "You can't improve what you don't measure."
"PHC Progression Model: a novel mixed-methods tool for measuring primary health care system capacity," published in BMJ Global Health, details the development, testing, and results of the PHC Progression Model developed by the Primary Health Care Performance Initiative, a collaboration focused on catalyzing primary health care improvements in low- and middle-income countries. PHCPI was founded in 2015 by the Bill & Melinda Gates Foundation, the World Health Organization, and the World Bank Group, in collaboration with Ariadne Labs and Results for Development.
The PHC Progression Model is a rubric-based assessment tool that gathers relevant data to accurately measure and diagnose primary health care capacity. The data is used to support the development of a one-page Vital Signs Profile that can guide policy-makers in identifying and prioritizing improvement efforts. In 2018, PHCPI partnered with five countries – Argentina, Ghana, Rwanda, Senegal and Tanzania – to pilot the PHC Progression Model. The results, detailed in the paper, found the tool produced valid results and was feasible to implement.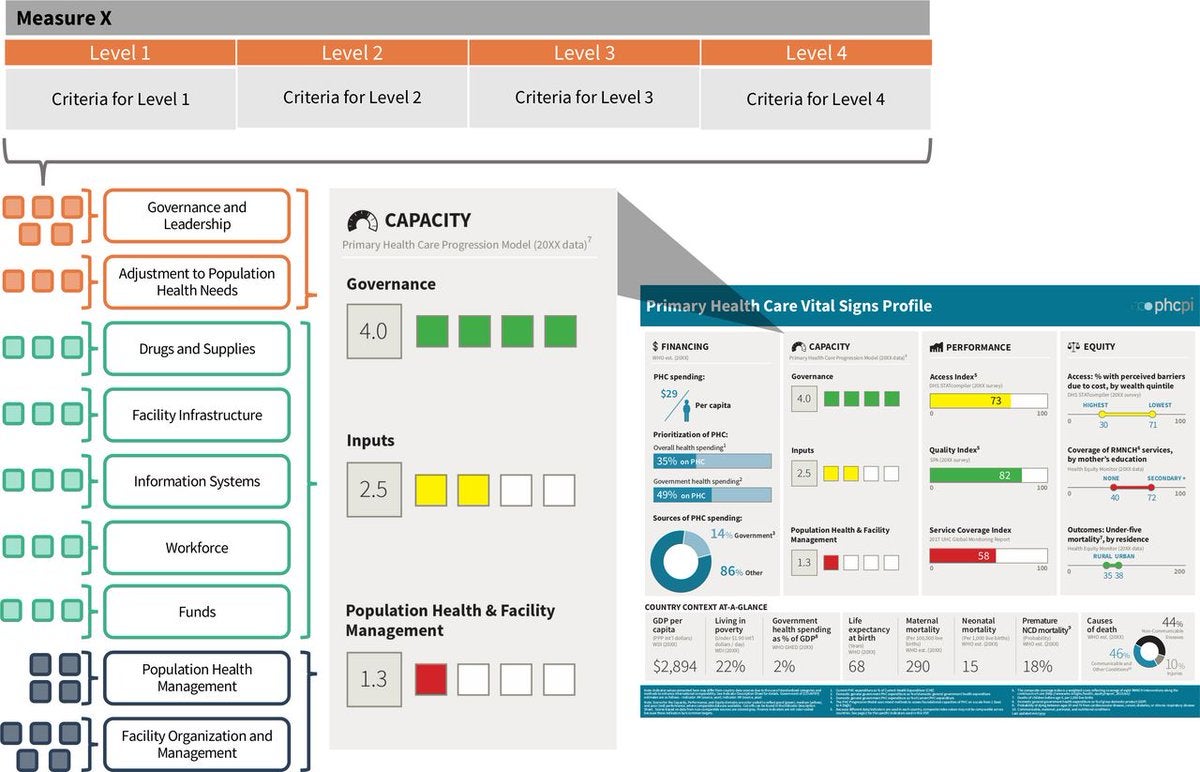 "Overall, we found that completion of the PHC Progression Model assessment was a process which generated valuable new collaborations and insights for countries," according to the paper, which was written by Ratcliffe, assistant director of research on the Primary Health Care team at Ariadne Labs, and 19 co-authors representing the five countries in the pilot and PHPCI partners. The authors include Ariadne Labs executive director Dr. Asaf Bitton, and members of Ariadne Labs Primary Health Care Team: Dr. Dan Schwarz, director, Dr. Lisa R. Hirschhorn, senior advisor, Jocelyn Fifield, senior research assistant, and Lucy Hartshorn, research assistant.
PHCPI has initiated partnerships with dozens of additional countries – with many more planned – to expand the use of the assessment.