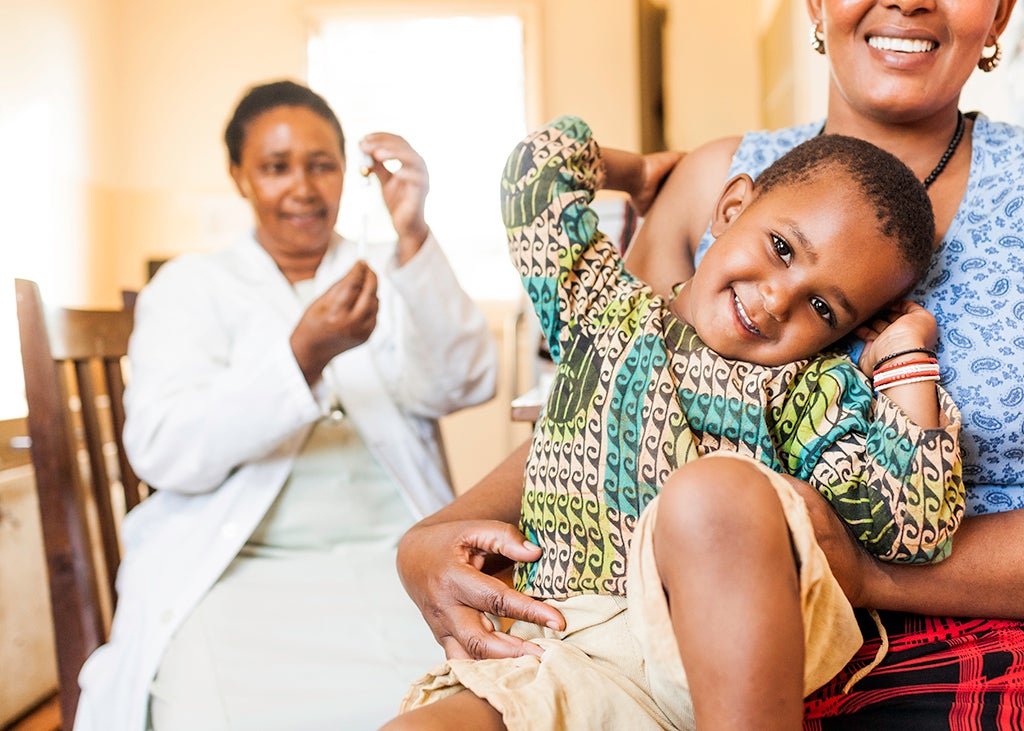 Primary health care is the foundation of resilient, responsive health systems for healthy populations. However, nearly all countries have gaps in delivering primary health care. Across the globe, primary health care tends to be fragmented, ineffective, underfunded, and focused on treating diseases rather than holistically caring for communities and people. These gaps contribute to poor health outcomes, particularly for the most vulnerable, and health systems that are inefficient and unresponsive to the needs of the population.
Our Approach
Ariadne Labs aims to strengthen primary health care globally so every person and community can obtain the care they deserve. We act by defining a common, global language around primary health care, developing innovative ways to measure health care at the national and service delivery levels, and catalyzing groundbreaking research to build the case for primary health care improvement. We have developed partnerships in more than 20 countries to influence delivery of frontline, primary health care services and produce better outcomes for patients. Our work focuses on enhancing the five key functions of primary health care: 
Serve as the

first point of contact

for individuals and families when they need care

Provide

continuity in care

built on a long-term relationship between a patient and a clinician who knows patients over a lifetime and understands their needs

Address a

comprehensive range of needs,

from prenatal care to childhood vaccines to chronic disease management, and treat the whole person, not just a condition

Coordinate patient care

with other specialists or health care providers

Be patient-centered and holistic by building trusting, healing relationships through strong communication
Our Projects and Solutions
Via worldwide partnerships, Ariadne Labs is advancing the dialogue on primary health care, developing new measurement tools, charting new pathways for primary health care development, and strengthening service delivery and patient experience. Our successes include:
Developing global tools to track and improve primary health care performance. Ariadne Labs and other partners of the Primary Health Care Performance Initiative (PHCPI) have developed new tools to understand and improve primary health care systems globally. The Vital Signs Profiles, for example, are tools that generate snapshots of primary health care performance in low- and middle-income countries. Through the PHCPI partnership, Ariadne Labs also led the development, testing, refinement, and scale of the Primary Health Care Progression Model. This tool generates standardized, actionable data on the capacity of primary health care and integrates with the Vital Signs Profiles.
Developing new metrics of primary health care service delivery. Many elements of primary health care service delivery are either poorly measured or not measured at all. In partnership with data collection platforms such as PMA2020 and RIWI, Ariadne Labs has designed and tested novel ways of measuring the unmeasured, including patient experience and facility management. Our learnings not only shed light on primary health care functioning in specific countries, but also build the field of primary health care measurement strategies.
Identifying and documenting tenets of primary health care.

Ariadne Labs has analyzed high-performing health care systems around the world and identified

eight core tenets

of effective primary health care. We also act as primary health care cartographers, documenting

best practices

in dozens of countries around the world, including

Costa Rica.

To support policymakers and practitioners, Ariadne Labs

led the development of PHCPI Improvement Strategies, which are interactive modules guiding users through evidence-based options for improving primary health care based on discoveries in the Vital Signs Profiles.
Scaling interventions to improve primary health care.

Ariadne Labs collaborated with the World Bank and Estonian Health Insurance Fund to initiate an enhanced care management program. The aim is to help primary care teams in Estonia better identify and manage high-risk patients as well as coordinate care throughout a patient's journey of a health system. Following a successful pilot, plans are being made to scale the program nationally.