We found 52 results for your search.
Neel Shah
Director, Delivery Decisions Initiative
—
Obstetrics
Pregnancy during COVID-19
Birthing partner ethics
Big Data
Neel Shah, MD, MPP*
Neel Shah directs the Delivery Decisions Initiative (DDI) at Ariadne Labs, which aims to ensure every person can start or grow their family with dignity. Dr. Shah's team is currently implementing the Team Birth Project, a trial involving hundreds of clinicians and tens of thousands of families across the United States that aims to deliver… Continue reading Neel Shah, MD, MPP*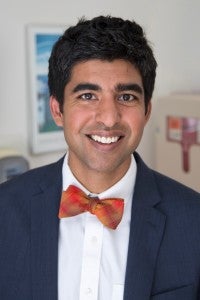 Neel Shah
Neel Shah, MD, MPP, is Assistant Professor of Obstetrics, Gynecology and Reproductive Biology at Harvard Medical School, and Senior Advisor to the Delivery Decisions Initiative at Ariadne Labs. His team is currently collaborating with hospitals across the United States, and using methods from design, systems engineering, and management to reduce the epidemic of avoidable c-sections.