PACT was developed by three leading health care organizations to establish a groundbreaking collaboration to scale Communication and Resolution Programs (CRPs) nationally.
Our Core Faculty:

Evan Benjamin, MD, MS, FACP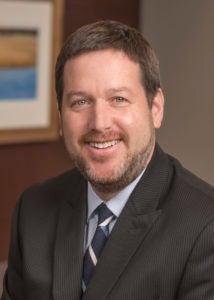 Dr. Evan Benjamin is chief medical officer at Ariadne Labs, a joint center of healthcare innovation at Harvard School of Public Health and the Brigham & Women's Hospital. He is associate professor of Medicine at Harvard Medical School and associate professor of Health Policy and Management at Harvard School of Public Health where he teaches health care systems, quality improvement and patient safety.

Dr. Benjamin was co-chair of the Massachusetts Alliance for Communication and Resolution after Medical Injury (MACRMI), a six hospital alliance in Massachusetts to promote communication and resolution programs. His research focuses on the impact of CRP on patient and provider experience as well as outcomes of cost and patient safety.

At Ariadne Labs, Dr. Benjamin helps to lead the projects and programs to design and scale solutions to improve healthcare delivery that relieve suffering and save lives globally. His work to improve transparency and reliability in healthcare has been recognized nationally.
Prior to coming to Ariadne, Dr. Benjamin was senior vice president and chief population health officer at Baystate Health, a five-hospital, $3B academic health system in Massachusetts where he led efforts to improve quality, safety, risk and population health for over 20 years. At Baystate, he co-founded the Center for Quality of Care Research and TechSpring, the health IT Innovation Center.
Dr. Benjamin began his career as an epidemiologist in the Indian Health Service and US Public Health Service in New Mexico.
Dr Benjamin is currently a board member on the UMass Memorial Health System in Worcester, Massachusetts and the Commonwealth Health Insurance Co. Previously he has held board positions at Mercy-Bon Secours Health, Baystate Health Insurance Co and the Food Bank of Western Massachusetts.
He received his BA with honors from Williams College, his MD from Case Western Reserve University where he was elected into the Alpha Omega Alpha honor society and his MS in Healthcare Delivery Science from Dartmouth College. He completed an internal medicine residency at Yale New Haven Hospital.
Thomas H. Gallagher, M.D.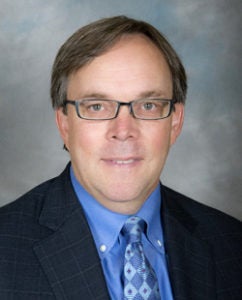 Thomas H. Gallagher, M.D., is a general internist who is Professor in the Department of Medicine at the University of Washington, where he is Associate Chair for Patient Care Quality, Safety, and Value. Dr. Gallagher is also a Professor in the Department of Bioethics and Humanities.
Dr. Gallagher's research addresses the interfaces between healthcare quality, communication, and transparency. Dr. Gallagher has published over 120 articles and book chapters, which have appeared in leading journals including JAMA, New England Journal of Medicine, Health Affairs, Surgery, Journal of Clinical Oncology, Archives of Internal Medicine, Archives of Pediatric and Adolescent Medicine, and the Joint Commission Journal.
Dr. Gallagher is also Executive Director of the Collaborative for Accountability and Improvement, an organization dedicated to advancing the spread of Communication and Resolution Programs (www.communicationandresolution.org). In 2017, his work advancing Communication and Resolution Programs was recognized with the receipt of the John M. Eisenberg Patient Safety and Quality Award for Individual Achievement, presented by the National Quality Forum and The Joint Commission. He served as President of the Society of General Internal Medicine in 2017, and was recognized as a Master of the American College of Physicians in 2019.
Dr. Gallagher received his medical degree from Harvard University, Cambridge, Massachusetts, completed his residency in Internal Medicine at Barnes Hospital, Washington University, St. Louis, and completed a fellowship in the Robert Wood Johnson Clinical Scholars Program, UCSF.
Organizations:
The Collaborative for Accountability and Improvement (CAI) is a program of the University of Washington that serves to radically accelerate the adoption of CRPs, particularly through education, training, and support. The CAI provides CRP content expertise.
Institute for Healthcare Improvement (IHI) has used improvement science to advance and sustain better outcomes in health and health care across the world for over 25 years. IHI brings awareness of safety and quality to millions, accelerates learning and the systematic improvement of care, develops solutions to previously intractable challenges, and mobilizes health systems, communities, regions, and nations to reduce harm and deaths. IHI provides deep knowledge and leadership around building learning collaborative
Ariadne Labs is a joint center for health system innovation at Brigham and Women's Hospital and the Harvard T.H. Chan School of Public Health that works to save lives and reduce suffering by creating scalable solutions that improve health care delivery for people, everywhere. Ariadne Labs provides expertise in designing, testing and scaling health systems innovations.