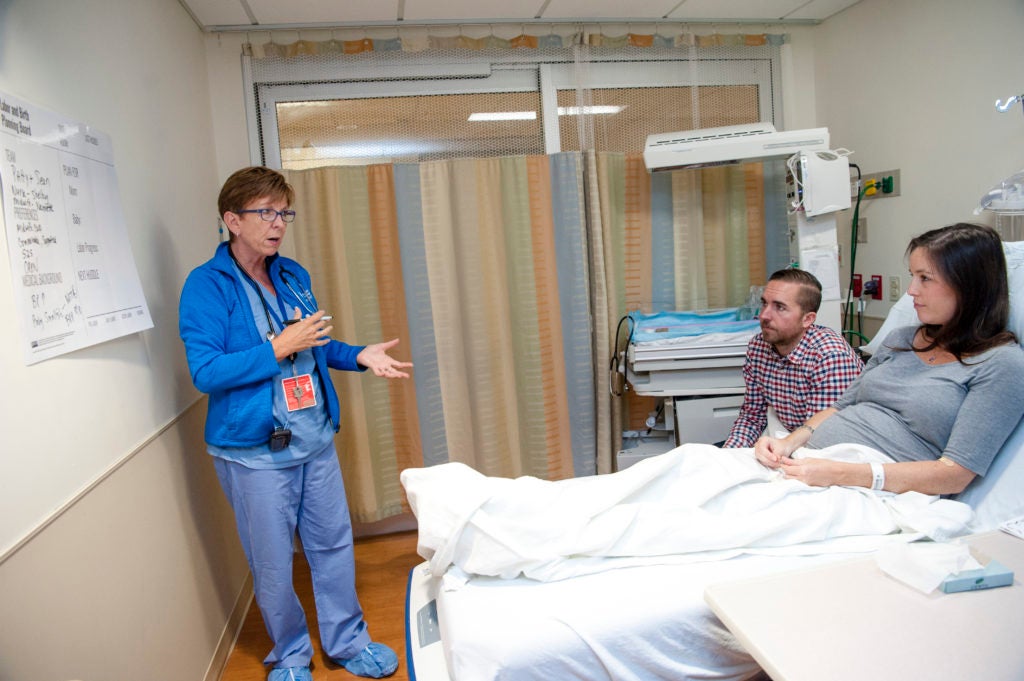 The centerpiece of the Delivery Decisions Initiative, the TeamBirth Project is a groundbreaking approach to clinical care that aims to overcome the systemic barriers that prevent clinicians from making reliable, consistent decisions that support women's preferences. The systems-level tools, training, and implementation strategies are designed to foster teamwork, communication, and empowerment of women and families with the aim to reducing overtreatment and ensuring every woman receives appropriate care.
The childbirth team can include nurses, midwives, obstetricians, the birthing woman and her family, anesthesiologists, neonatologists, doulas and other specialists. Each member of the team has access to different information regarding what is happening during labor. Nonetheless, there is currently no well-defined process to make sure that every member of her team is considering the same information at the same time, with a shared mental model when important labor management decisions need to be made.
Following four years of research and a one-year design effort involving experts from across disciplines, we identified behaviors that we believe enable high performing teams to take the best possible care of women in labor. The TeamBirth Project's tools support these behaviors and operationalize best practices in communication and clinical care.
To download the TeamBirth Labor and Delivery Planning Board, please visit our resources page.
If you'd like to know more about this project, please contact us at deliverydecisions@ariadnelabs.org.